12 powerful Xero integrations & add-ons to grow your business
Article
Xero is one of the most popular accounting platforms in the world, especially for small businesses. It manages to strike the tricky balance between being powerful enough for professional accountants, and also intuitive enough for those with no financial training.
And thanks to a long list of apps that integrate with Xero, you can make it even more powerful. Its app marketplace lists a range of existing solutions that connect seamlessly with Xero, saving time and effort for you, your accountant, and your whole team.
Best of all, these connections are already built for you. So you shouldn't need much technical help to get started.
We're about to explore 11 excellent tools that work hand-in-hand with Xero, to achieve a few different outcomes. But we have to start with a basic distinction.
How Xero add-ons & integrations work
There is a small difference between some of the tools in the app marketplace (some of which are also in this article, incidentally). While most of these integrations are between existing software with no affiliation to Xero, the company itself has also built several useful extras to enhance your accounting experience.
For the purposes of this article, we'll use two terms:
Add-ons: extra tools built by Xero itself

Integrations: outside software companies that have built a connection with the famous accounting software
Many add-ons were explicitly built from scratch by Xero, including Xero Projects, Xero Practice Manager, and Hubdoc. But the company has also built its own connections to a few key software providers like Microsoft Outlook, Mailchimp, and HubSpot.
Meanwhile, hundreds of other software providers have built their own Xero integrations.
The biggest difference here is obviously around who "owns" the connection. When an add-on breaks, it's Xero's job to fix it. When an integration breaks, it's the other party's responsibility.
But the outcomes are essentially the same - you have two tools you like that talk to each other and (hopefully) automate your most tedious tasks.
Now, without further ado, let's take a look at a few of the best.
Expense and spend management tools
As a bookkeeping software, Xero is primarily there to help you manage company money - bills and expenses coming in and going out.
We'll look at payments coming in next, but let's start with solutions to keep an eye on your spending.
Spendesk for Xero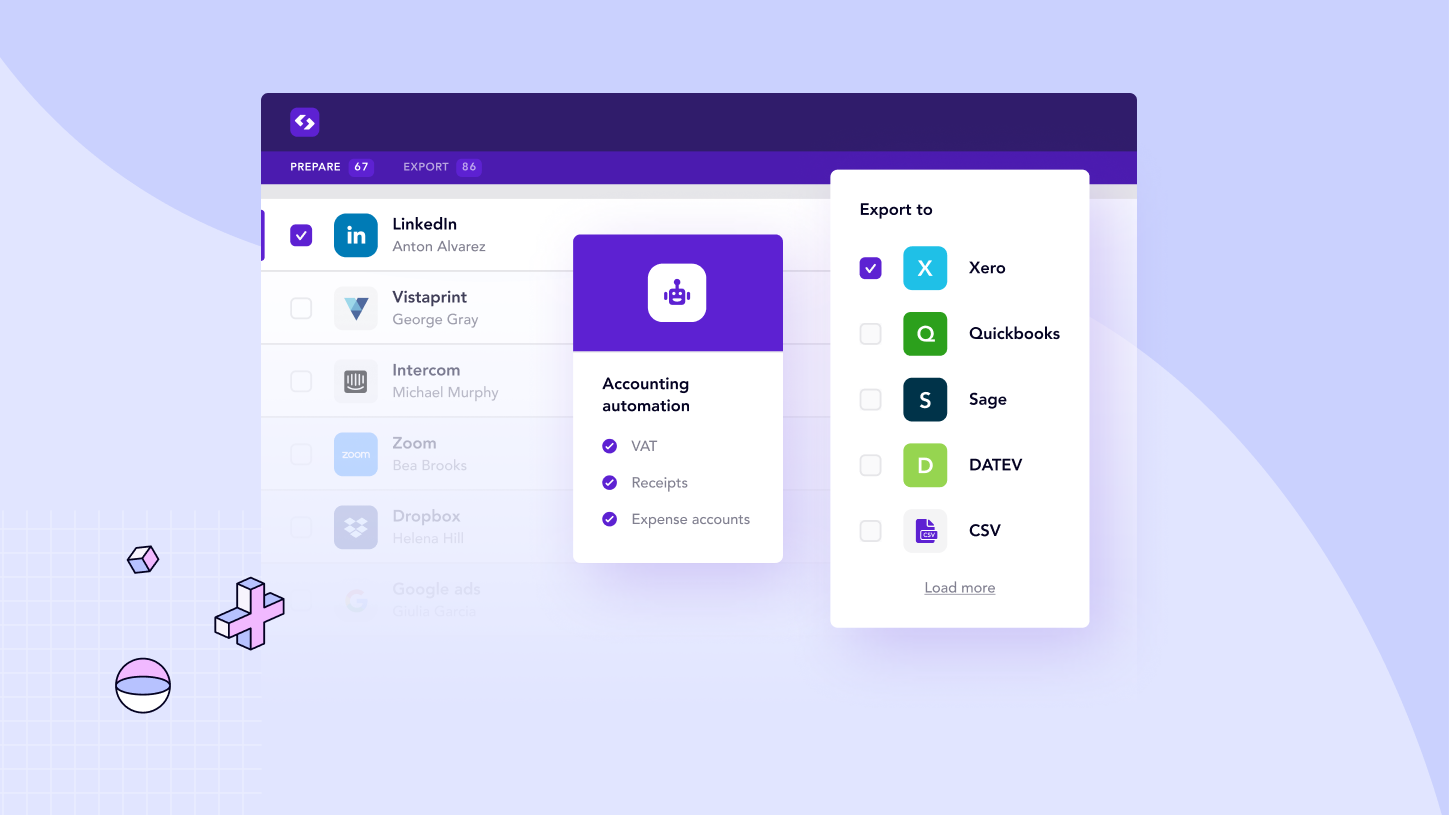 Spendesk is an all-in-one spend management solution. It replaces your old company credit cards and clunky expense claims processes with options built specifically for modern businesses. That means smart company cards with custom spending limits, and a fully automated process to reimburse employees for expenses.
When used hand-in-hand with Xero, you have a complete spending and bookkeeping flow. Purchases are tracked from the moment a team member pays for something, right through until the books are closed at the end of the month (or year). All the front-end work happens in Spendesk (tracking budgets, approving payments, and managing suppliers), and your Xero ledger is updated with almost no work from you.
That makes for smart, smooth expense management for Xero.
How it works
Spendesk's two-way Xero integration means that when you update an accounting code in Xero, it's updated in Spendesk too. (And vice versa.)

Export spend data in a click, whenever you like.

Spendesk is easy to use for everyone. Other teams can handle payments themselves, and you can restrict Xero usage to your accountant(s).
Read how Spendesk's Xero integration works in full.
Dext for Xero
Dext is a "pre-accounting" tool that helps accountants and companies collect all the important paperwork that comes with expenses. It collects and stores receipts, bills, invoices, and bank statements in one place. And since all of these are essential for bookkeeping, it's even better that it integrates with Xero.
The concept is fairly simple: you send bills and invoices to your Dext inbox, check that they're coded correctly, export them to Xero, and pay from there. For receipts, employees (or contractors) snap a photo on the go, send them to Dext, and these are also coded and exported to Xero. It's a great way to keep clean records without staying glued to your accounting ledger.
How it works
Syncs with your Xero Chart of Accounts to categorize bills and payments correctly.

Exports data from Dext to your purchase ledger or bank account.

Also syncs with Xero HQ to deliver notifications and highlight overdue work.
Xero Expenses
Xero Expenses is a very helpful add-on built by the mothership to help with employee expense claims and receipts. From their phone, employees can log new out-of-pocket expenses and snap a photo of each receipt. These are linked to your Xero account, so you can assess claims and reimburse employees immediately.
The nice part about using add-ons like this is that you know they were built with Xero users in mind. And by its very nature, it's designed to make expenses easier to track in Xero.
For companies that don't need comprehensive spend management or better company cards, this is a very helpful add-on that will certainly reduce expense errors and save you time.
How it works
Employees snap photos of expense receipts and logging mileage claims.

Claims are processed and appear in your Xero ledger automatically.

Easily track due dates and reimburse employees faster.
E-commerce and brick-and-mortar apps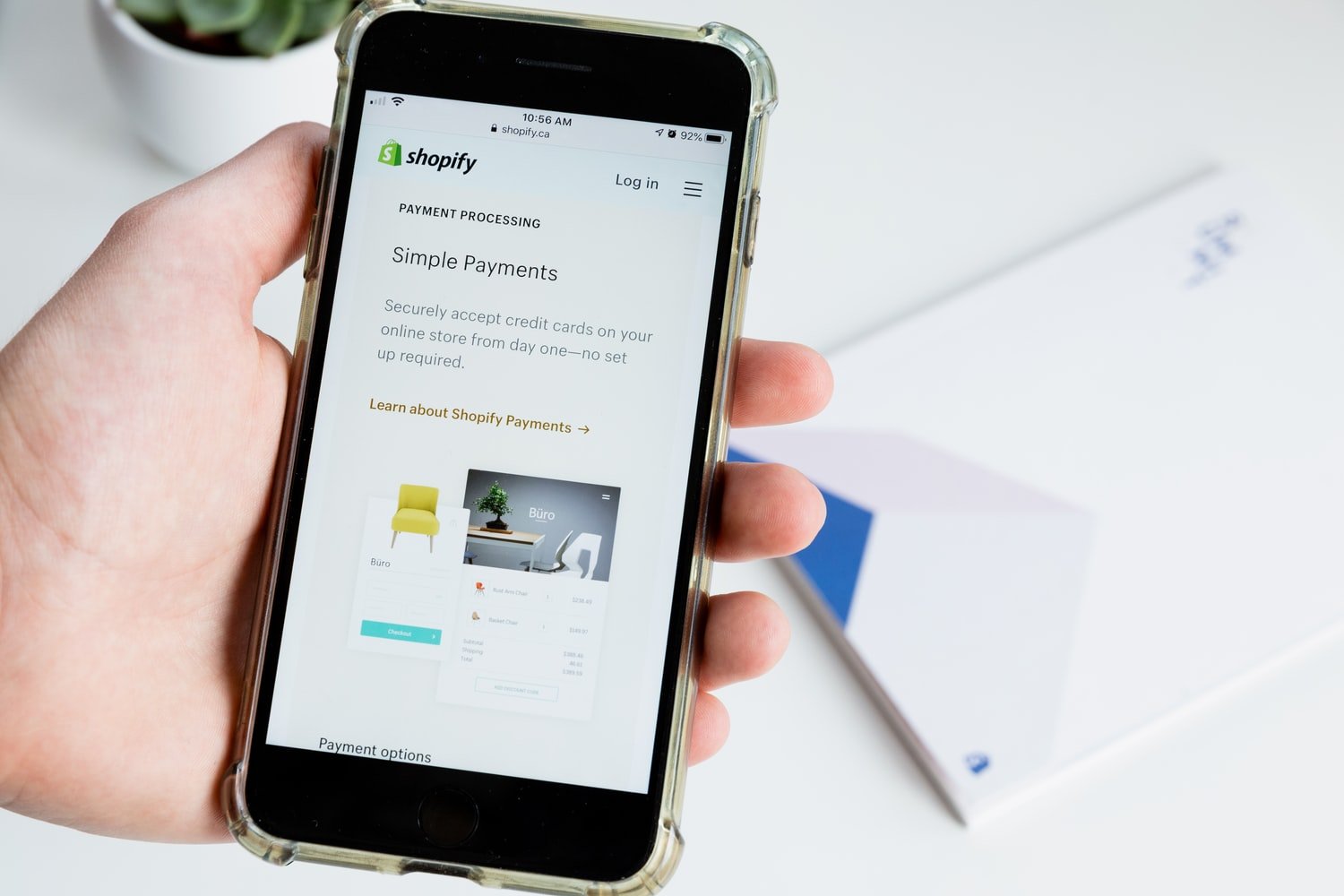 Despite being seen as polar opposites, online and physical stores have somewhat similar bookkeeping challenges. In fact, the same can even be said for restaurants, spas, and yoga studios.
You're dealing with high numbers of small purchases, managing inventory, and keeping track of customer details. And the more you can automate these steps, the more you can focus on bringing paying customers in the door (or onto your site).
Here are a few of the interesting integrations to make this easier with Xero.
BigCommerce for Xero
BigCommerce lets you sell products easily from your own website, or through Amazon, eBay, Facebook, and other major marketplaces. It's designed to be ready to go out of the box - you get essentials like a checkout, inventory management, and order analytics without having to build them all yourself.
And with BigCommerce handling all that data, it's great to have it sync naturally to your Xero ledger and accounting tools.
How it works
Syncs online sales orders and product details.

Syncs customer information where necessary.

Shares stock level data with your Xero account.
Veeqo Xero connection
Veeqo is similar to BigCommerce, but focuses explicitly on inventory and shipping management for e-commerce. Notably, that includes warehouse services for businesses that don't have a physical space.
So the big difference between the two tools is that BigCommerce helps businesses promote their products and get paid, and Veeqo covers everything happening behind the scenes - right down to scanning barcodes.
How it works
Converts e-commerce orders into Xero invoices.

Syncs every payment and purchase order.

Automates profit calculations.
Timely for Xero
Timely is a booking management system. And while it's cloud-based, it's built for stores and services with physical premises. Key users include hair salons, massage parlors, and concept stores.
The tool lets clients book and pay directly through your website. Which is a clear benefit for them. But the upside is even greater for store owners. The service includes client management (individual data about all those customers), inventory, clients notifications and reminders (including text messages), and plenty more to get excited about.
And all those online payments are then easily synced with your Xero ledger, so you don't have to do it yourself.
How it works
Invoices and payments sync to Xero, ready to reconcile

Timely sales accounts map to those in Xero
Since you likely outsource accounting, this lets you focus on the front-end - bookings, marketing, and taking payments - while all the important information finds its way to your accountant automatically.
Shopify + Xero integration
Shopify is a world-famous e-commerce platform that lets users create stores and sell goods easily. Like BigCommerce, it gives customers a way to pay, but it also gives you everything from "storefront" to shopping carts.
And consequently, it's very popular with small business owners.
How it works
Sales accrued in Shopify (and payouts) are automatically synced with Xero.

Tracks pending sales from Shopify payments and PayPal by adding a clearing account
Payments management
We've already seen tools designed specifically to help you track payments going out of the business. But particularly for online products and SaaS companies, there's also the issue of getting paid themselves.
Some will use the e-commerce products above. But particularly if you're dealing with large, recurring invoices, you'll have a billing partner handling the details. And since you want to see all those invoices in Xero, a direct connection is ideal.
Here are a few good Xero payment integrations.
The Xero + Stripe integration
Stripe is perhaps the best known modern payments processor on the market, although it's not limited to software-as-a-service. In a nutshell, it lets cloud-based businesses accept debit and credit card payments from customers - either one-off or on a recurring basis.
Building an entire payments infrastructure to power your online business is just not an option for most businesses - even large ones. So Stripe gives it to you ready to use.
And the good news for loyal users is you can easily integrate Stripe with Xero.
How it works
Stripe lets you receive payment on invoices sent from Xero, direct to your chosen account(s).

Payments other than through Xero invoices are still reconciled easily using the Stripe bank feed.

Stripe transactions are automatically matched in Xero, saving time on reconciliation.
Chargebee's Xero integration
Chargebee is a billing management platform that works with Stripe (and other providers) specifically to handle recurring transactions. So in other words, it's built for SaaS businesses.
It helps you measure and optimize many of the trickier aspects of subscription management: potential revenue increases, client retention, and even the accounting and tax headaches that come too. Most importantly, it puts all your subscription customer data in one place, and gives you a clear overview of your business.
How it works
Maps data from the point of sales to the right categories in Xero's chart of accounts.

Configures round offs, discounts, bad debts, and more.

Auto-syncs every 24 hours, or on-demand.
SumUp POS & Xero integration
SumUp Point of Sale is a card payment processing tool that speeds up the checkout process, plus helps businesses track sales performance and handle overall management.
It's extremely popular with retail, hospitality, restaurants, and other growing businesses who are juggling multiple responsibilities. SumUp POS comes with a bundle of hardware and software to get business owners up and running quickly.
SumUp POS integrates with Xero and makes the bookkeeping process simpler. It also keeps all payment information in one platform.
How it works
Export payments directly from SumUp to Xero with no new data entry.

Track overdue card payments in Xero.

Monitor revenue into at the point of sale.
Sales platforms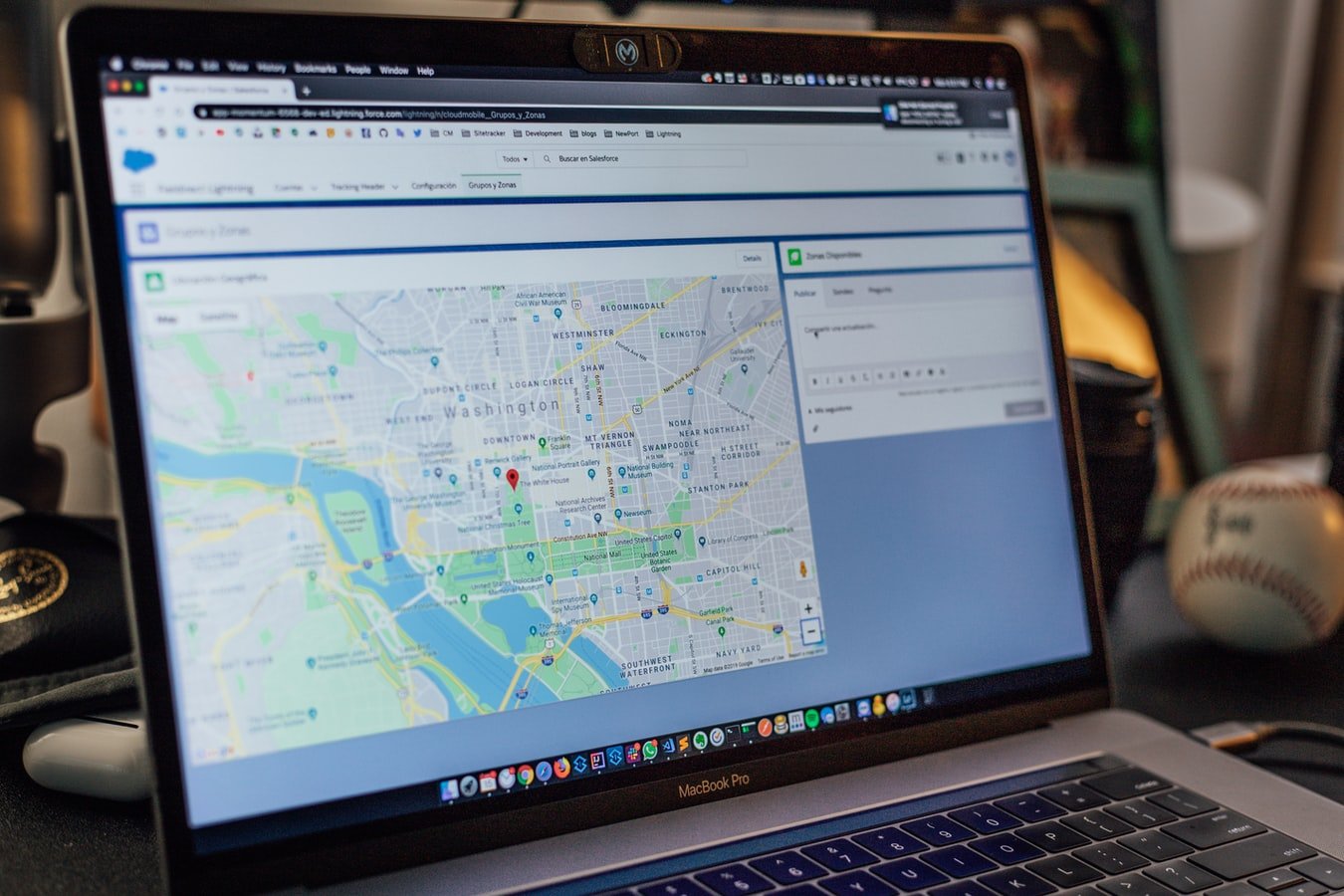 Before you can even think about payments, you actually have to get people to buy your products. Modern sales and marketing tools have made creating campaigns and reaching out to buyers so much more straightforward.
A when these tools integrate with your accounting platform, it makes the interaction between your revenue and finance teams a dream.
The Salesforce Xero integration
The Salesforce Xero integration has its own name: Breadwinner. This Salesforce add-on connects your CRM with your finance tool of choice - in this case Xero. Which is handy.
In most businesses, a salesperson seals a new deal and then hands it off to the finance or operations team to see that the payment comes through. But until the sales invoices have been paid, the deal isn't actually closed.
With Breadwinner, unpaid invoices are automatically updated in Salesforce once they've been processed and paid. So salespeople can easily track their deals right through to payment, without having to bother the finance team. Invoices are also created quicker in the first place, using Salesforce data. Which saves you time all around.
How it works
Create and send invoices from Xero, using data entered in Salesforce.

Track invoice payment status in Salesforce in real time.
Pipedrive's Xero integration
Pipedrive is designed to be a simpler, easier-to-use cousin of Salesforce. It too manages prospect information, sales cadences, and helps you track sales output.
But users consistently state that it's simpler and more intuitive than the tool above. And for smaller businesses, that can be a big deal.
Integrating Pipedrive with Xero means you can track deal progress right through until invoices have been paid and squared away in your ledger. A third party, SyncQ, seamlessly syncs data from Pipedrive to Xero and vice versa.
Because until the prospect actually pays, they haven't truly become a customer.
How it works
Create invoices from the deals won in Pipedrive, without extra data entry.

Pipedrive status is updated as invoices are paid or overdue.
Find the Xero connectors you need
These were just a collection of some of our favorite Xero integrations in the app marketplace (plus a few that aren't). The key takeaway is that, whether you're already using them or not, there are tools to automate accounting processes and save you time for more pressing work.
To get started, take a spin around Xero's app marketplace. You'll find apps built by the Xero team themselves, plus plenty of others that could certainly come in handy.
Heck, you may already be using them with no idea that they connect to your accounting tool.
And while you're at it, learn more about how Spendesk can feed every transaction your team makes directly into your accounting setup - Xero or otherwise: