Startup finances: A CEO's guide to effective expense management
Article
Chances are you became the CEO of a startup because you love to build things and watch them grow. You almost certainly didn't become a CEO because of a burning passion for spreadsheets and expense management.
But as CEO, you also know that underneath every growth milestone and performance target your company hits, there are hundreds - if not thousands - of unsexy day-to-day decisions calling out for attention. Processing and paying company expenses can be a big part of this.
So whether your company is five days, five months, or five years old, it truly pays to have a plan to manage costs and spending. In this article, we'll examine the must-dos for CEOs who want to move from oblivious to financially savvy.
Expense management: The five fundamentals
Knowing where to start with expense management can be confusing. For the majority of startups, processes for managing expenses tend to evolve according to day-to-day demands and personal preferences. In these early stages, you'll mostly just be grateful to keep the train on the tracks - you probably won't have time to make sure everything's perfect.
In fact, you may find yourself a fair way down the line before you have the luxury of taking a good hard look at your expense management systems and procedures. Eventually, though, you're going to want to take a look at how these might be improved to best suit your business and support your team.
A focus on the following five fundamentals will help you to manage your company's expenses efficiently and effectively, and free you up to focus on the fun stuff.
1. Build a dedicated finance team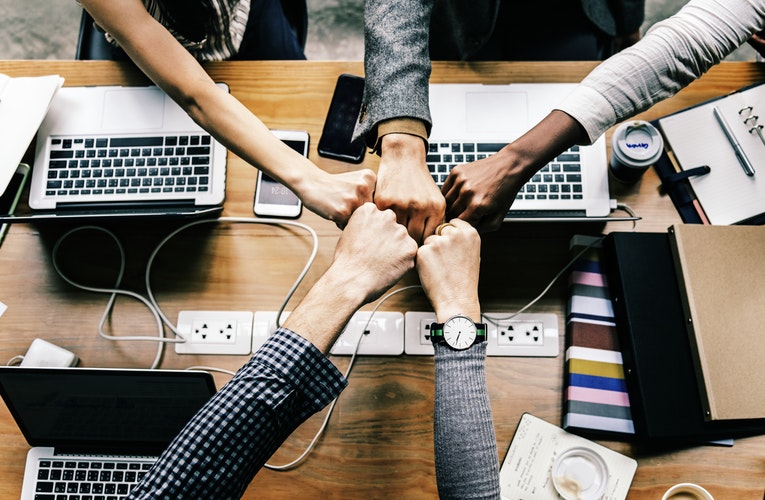 As of reading this, your finance team may consist of you alone. Fear not, lonesome traveller: the minute your startup begins to grow - or receives that big cash injection - you'll likely be setting up a dedicated finance team to help you out.
The moment your business has the means, it's worth hiring a couple of people who know finance. This won't just make your life much easier, it'll also help to safeguard your cash flow and avoid compliance problems with local tax authorities.
Your finance team will be responsible for managing your company's income and expenditure, including forecasting and budgeting. They'll be there to assist you in setting the direction for the company's future growth, and making sure your day-to-day operations contribute as much as possible to realizing that vision.
Tasks like filing expense reports and tracking company spending are time-consuming and often tedious. You should be more concerned with finding customers and growing your business.
But even in the absence of this future finance dream team, you still need to establish a few expense management basics**:**
Standardized processes: How are expenses paid and reimbursed how do you process supplier invoices, and where do you keep receipts?

Clear expectations: Does your team know what is acceptable and what isn't? (A company expense policy is also a must.)

Defined roles: How you structure your finance department is crucial. Who is responsible for each step in the process?

Security: Are expense payments subject to sufficient scrutiny and oversight?

Shared ownership: Is every member of your team familiar with your system/s?
Ensuring your team shares a common understanding of these basics will help save time and reduce the potential for confusion. Get these sorted, and you'll be able to get on with the core business of serving your customers and growing your business.
Further reading for startups!
2. Ensure simple and convenient expense validation
Knowing how your company spends money is vital for every CEO, especially if you don't yet have a dedicated startup CFO. As your business grows in size, close oversight can become more of a challenge. You need a clean and simple way to validate expenses without generating additional paperwork, preferably before the money is spent.
It's easy to keep track of this when you're still with a small team — often, putting all receipts and invoices in one place will do the trick. This gets increasingly difficult when the team grows to 10, 20 or even more people. At this point, you'll need to think about allocating budgets, which expenses to allow, and how your employees need to document their spending.
Real-time expense validation is a convenient way to ensure confidence and clarity around every company expenditure. It also allows you to have rolling oversight of company purchases, letting you keep track of expenses as they arise, rather than getting an overview after the end of each month.
What's more, automating repeat expense payments (for example, SaaS tools or catering costs) can also help to reduce unnecessary paperwork. Having fewer recurring tasks means more time for the bigger things, not to mention a greater shot at still being sane at the end of the year.
3. Carefully track all spending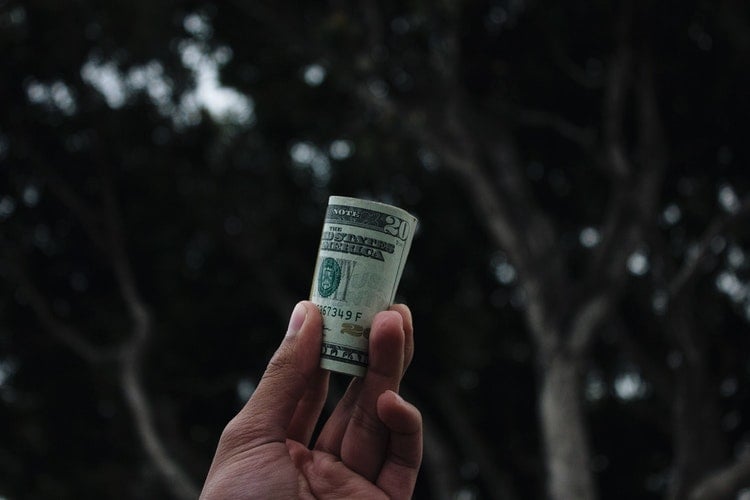 There are few things in the startup world scarier than the looming threat of audit. Unfortunately, in the grand tradition of death and taxes, it will come for your company in time.
When it does, you need to be ready. This means keeping a detailed record of every expense payment made, along with the relevant proof of purchase. It also means having a system in place to help categorize and itemize these expenses, and to aggregate and break down information in the most helpful way possible.
The first step, according to AABRS, "is to create a cashflow statement and forecast. These very simple financial documents will give you a snapshot of your actual monthly cashflow and your forecast monthly cashflow."
Next, a comprehensive spend management system is one of the best ways for you and your team to stay audit-ready. An expense management system will help you to comply with relevant tax regulations and filing requirements. This means you'll be in the best possible position to fly through an audit in tip-top shape.
Take it from us - giving yourself a hand-up nice and early will reduce the potential for auditing pain. Having a dedicated expense management system helps minimise the risk of costly and annoying distractions further down the road.
4. Use flexible and secure payment methods
In the early days, you and your team rely on the company credit card a lot. This gets tricky as your team expands, particularly if you have salespeople and other staff charging expenses on a regular basis, and in a range of different locations.
Fortunately for you, there are a number of great options besides the classic company card. Many outfits now offer expense cards tailored to individual staff members, with monthly credit limits able to be set on an individual basis, and even broken down into categories of expenditure (for example, travel expenses, accommodation, or marketing activities).
As CEO, this tailored approach gives you quick and simple oversight, ensures you have a clear picture of your team's expenses on a day-to-day basis, and reduces the potential for nasty surprises at the end of the month.
What's more, the advent of virtual, single use credit cards has made expense management even easier. Staff can now generate virtual credit cards to be used exclusively for specific purchases. This allows purchases to be monitored and approved in real-time, and reduces the potential for fraud and misuse. This means you can rest a little easier.
5. Find good accounting help
You probably won't be fortunate enough to have your own in-house accountants - at least not in the early days. But you will need help from the experts checking and reviewing your accounts if you don't want to hit any significant issues later.
As Dealstruck explains, "waiting until you have more cash to handle could put you a few paces behind when that time comes. Even if you're at the leanest point in your journey to entrepreneurship, it's important to go ahead and get this particular ball rolling."
It's also a great time to invest in accounting automation software. These tools take what can normally be a lot of slow, manual work out of your hands.
No more paper — go digital!
As a startup founder, you're likely already a tech head, and familiar with the huge range of startup tools out there. And just because finances and accounting aren't sexy, that doesn't mean there aren't an exciting range of tools to help you manage your company.
Why not consider adding the following tools to your stack?
A spend management system
These tools have so many advantages. As Goodfirms notes, this software "simplifies, and automates the entire expense reimbursement and reconciliation process. It helps in eliminating paperwork and reducing manual errors. The employees don't have to juggle with paper receipts to get reimbursed. Also, the finance team doesn't have to spend hours calculating the expenses of each employee manually."
Set expense limits for individual team members and expense categories, keep track of payments in real-time, authorize expenditures as they arise, and get rid yourself of the curse of paper receipts.
Accounting software
"Before accounting apps, financial tasks had to be performed manually, using large transaction journals," writes HashMicro. "Ad hoc reporting was basically impractical, since accounting managers had to consolidate entries manually. Accounting systems automate these tasks, reducing accounting costs, and enabling better financial decision making through real-time reporting."
We're happy to defer to your accountant on this one. They should be able to suggest the right option for you. Your priority should be to make sure your chosen software is flexible and works with your other tools, especially your expense management system.
Staff feedback tools
Dedicated feedback software can help foster staff engagement and motivation through seeking regular input on project performance, company strategy, and business needs.
A performance dashboard
You'll probably already have this in place for your marketing, sales, and customer success. But consider making your operating expenses part of this in order to give you the overview you need and help make sure you stay on budget.
Simple spending reports keep your day-to-day outgoings front and center. You have bigger things to worry about, so a good spend dashboard can save a lot of time and effort.
Don't let the day-to-day get in the way
We get it - as CEO, you have far more exciting things to do than fret about your company's expense management processes. You've got milestones to reach!
Committing early to an integrated expense management system will allow you and your team to keep on top of the details, and not let them get in the way of achieving your long-term goals.
Prompt and effective expense management saves time and effort, provides clarity and consistency for your staff when it comes to company purchases, and reduces the amount of paperwork you'll have coming across your desk.
More importantly, the right expense management system will give you the comfort and assurance of real-time expenditure oversight, and will help your company to satisfy audit and regulatory requirements.
Give yourself room to focus on what's important, and don't let you and your team get bogged down in the small stuff.
Take all the help you can get
As CEO, expense management isn't likely to be at the top of your list of priorities for your company. After all, there's a whole wide world out there to conquer. However, managing you and your team's company expenditure doesn't have to be painful.
Maintaining a clear focus on the fundamentals will help you to simplify things and cut through the hassle. Establishing a dedicated system for efficient and effective expense management will save you time, freeing you up to focus on more important things.
An integrated and comprehensive expense management platform such as Spendesk can help. Spendesk offers intuitive expense oversight, simple and convenient validation processes, and flexible modes of payment, all without sacrificing security.
Get these fundamentals right, and you'll spend less time worrying about the details, and more time doing what you love: growing your business.