Product Update: March 2020
Article
First of all, we hope you, your colleagues and your loved ones are staying safe and healthy. Please don't hesitate if you need any extra assistance during this time. We're here to help in any way we can.
Please share your questions, feedback, and suggestions with us by email at success@spendesk.com.
Like many businesses around the globe, we've thought about ways to support our customers during this period of change and uncertainty. Businesses need visibility and control over spend more than ever.
So here are a few new features and product updates, plus some virtual events and resources made by and for the finance community that will be extra helpful right now.
To be notified about upcoming virtual events, sign up for our monthly CFO Connect newsletter.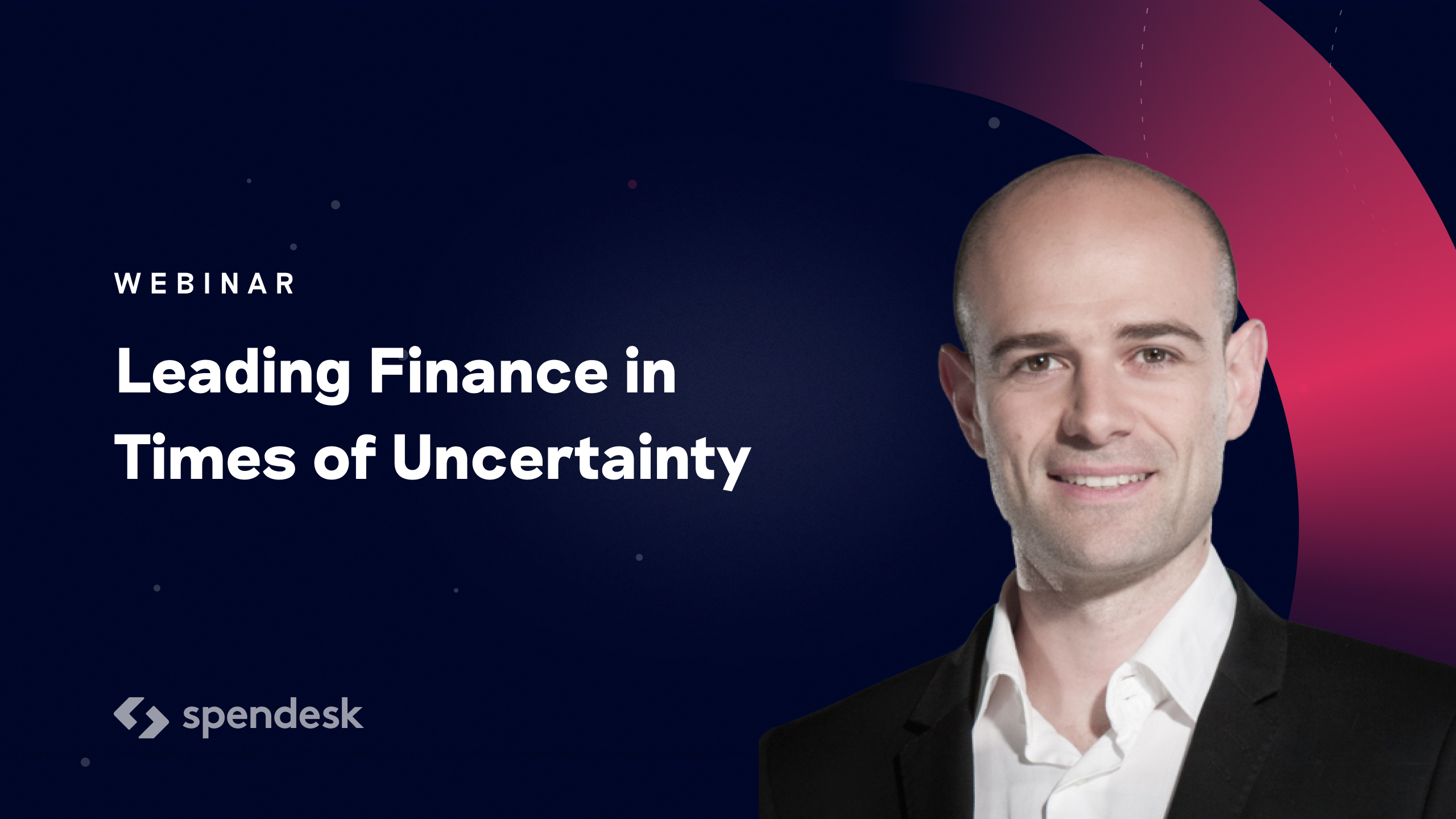 And if you missed it, Spendesk's CFO shared his crisis plan in a live webinar last week. Read the most important takeaways in the recap article.
How to increase visibility and control over company spending
We asked a few of our clients for their top tips to get more from Spendesk at the moment. Here's what they told us:
Add additional spending policies and review approval flows
Businesses can adjust spending policies and spending limits on cards anytime. And to give decentralized teams full oversight on spend, add several managers for each team to stay on top of budgets and spending.
Share access to virtual cards for more trackable spending
These offer a smart and secure way to pay for things online, no matter where in the world your employees may be. They work as either one-off payments or recurring subscriptions.
Turn on the Slack integration for immediate spend alerts
Did you know you can manage team purchase requests directly from Slack? Managers receive instant notification when someone in their team needs approval for a new purchase.
🆕Find the breakdown of your wallet
We've simplified your wallet view and added dedicated gauges with subscriptions and amounts loaded onto plastic cards. This lets you optimize cash management within Spendesk.
Why virtual cards are essential
The number one enabler for remote teams is technology. We hope your business has found the right tools to keep your teams close even from afar. At Spendesk, we use Zoom and Slack to stay connected to each other. We've also had to think about our cash flow and business spending for the coming weeks.
Having a robust way for all team members to pay online is probably the single best solution we have to keep our teams moving - all while keeping control of spending in these unprecedented times.
Need to subscribe to a new tool? Invest in an online training session? Buy a new computer monitor? You name it, virtual cards are the best and safest solution for companies to keep track and unblock employees in their work, wherever they are.
You might want to remind your employees they can request:
A one-off virtual card for a single purchase. Once the payment is executed, the card details are useless.

A subscription card for recurring payments with the same supplier for the same purpose.
At Spendesk, we invited employees to take the edge off by choosing a health and wellness app to use at home, using a virtual card to pay for the subscription.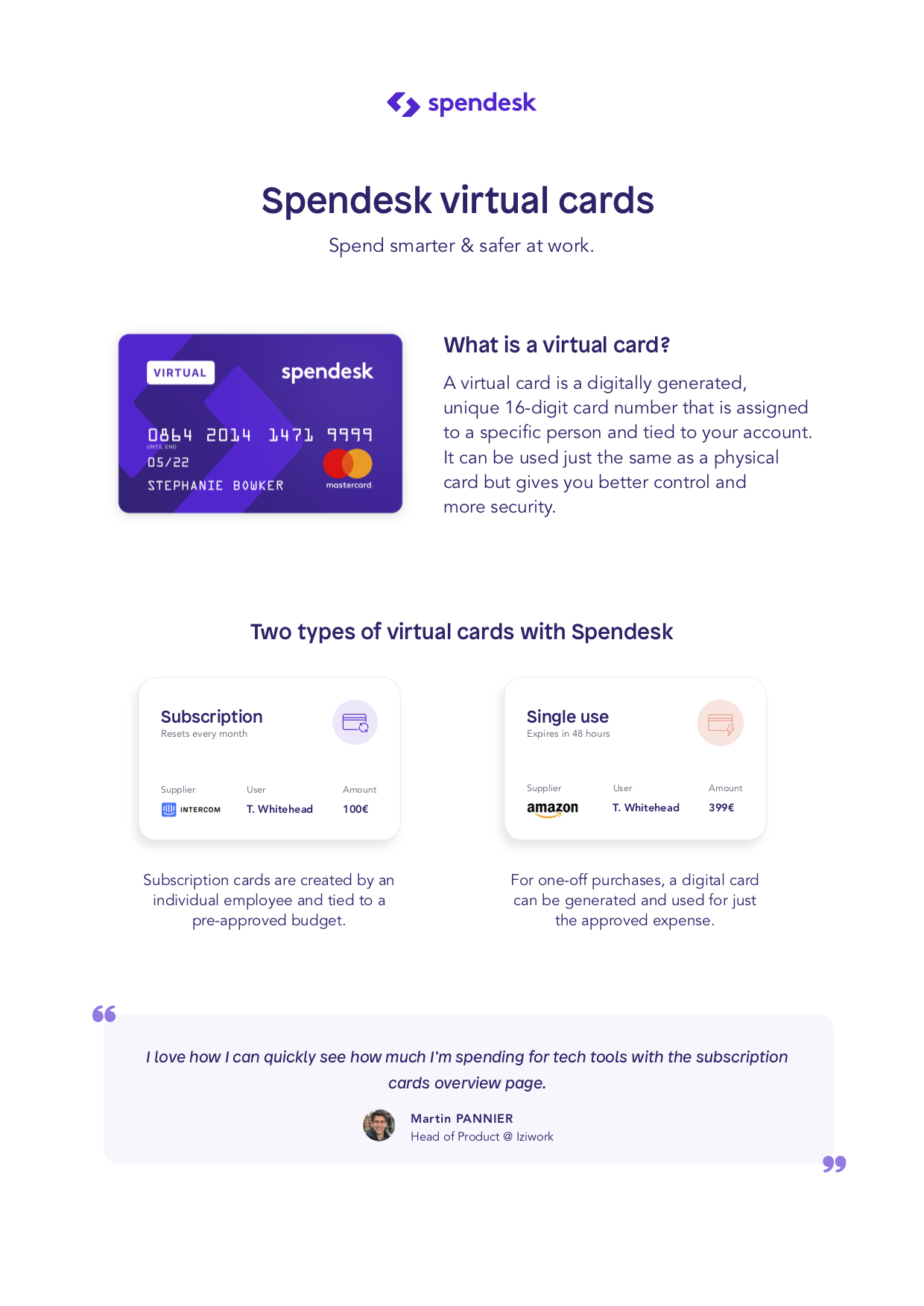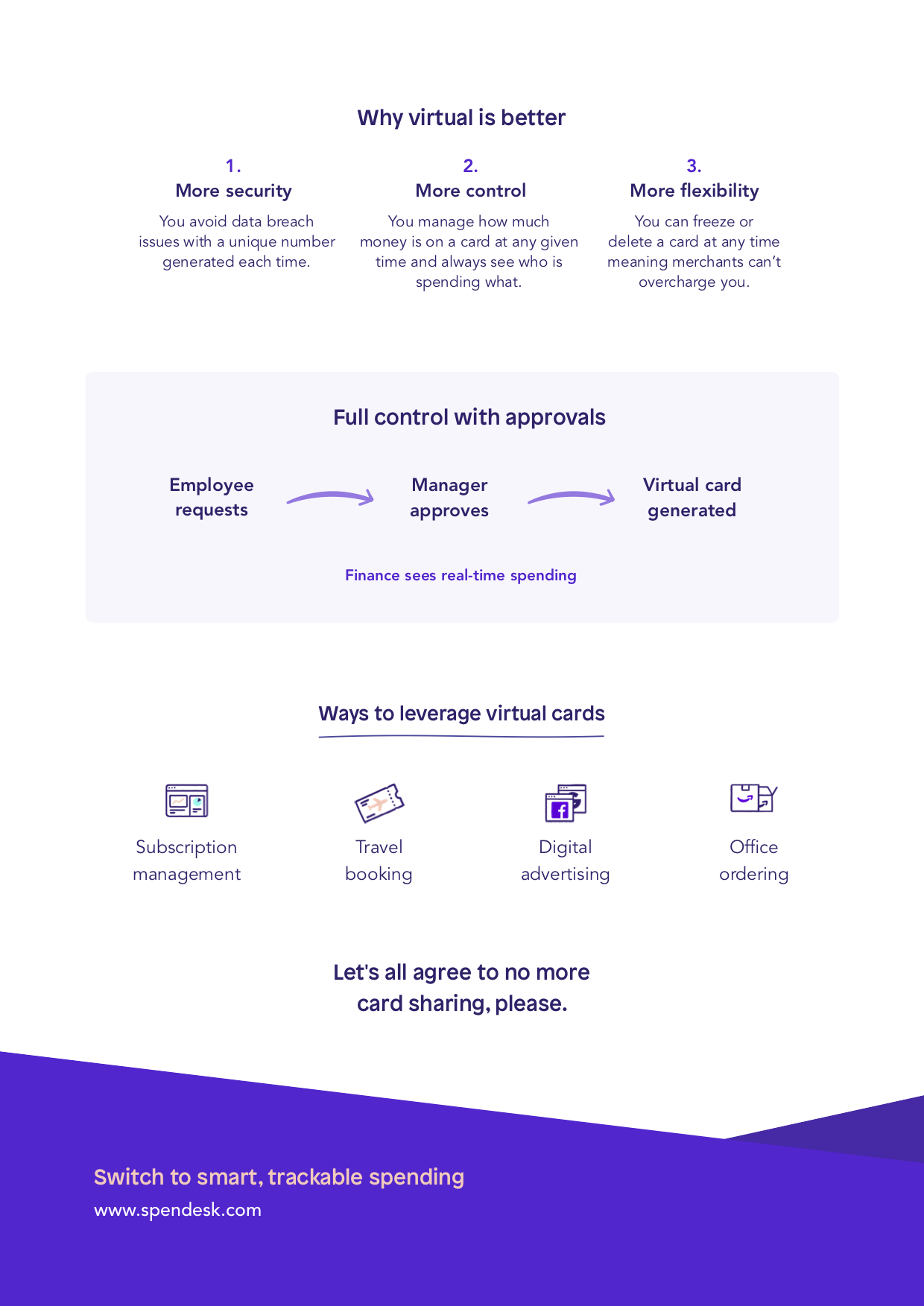 New physical debit cards on the way
Many customers use Spendesk physical cards to pay during in-store and during travel. And today we're pleased to share that we're switching to new Spendesk debit cards!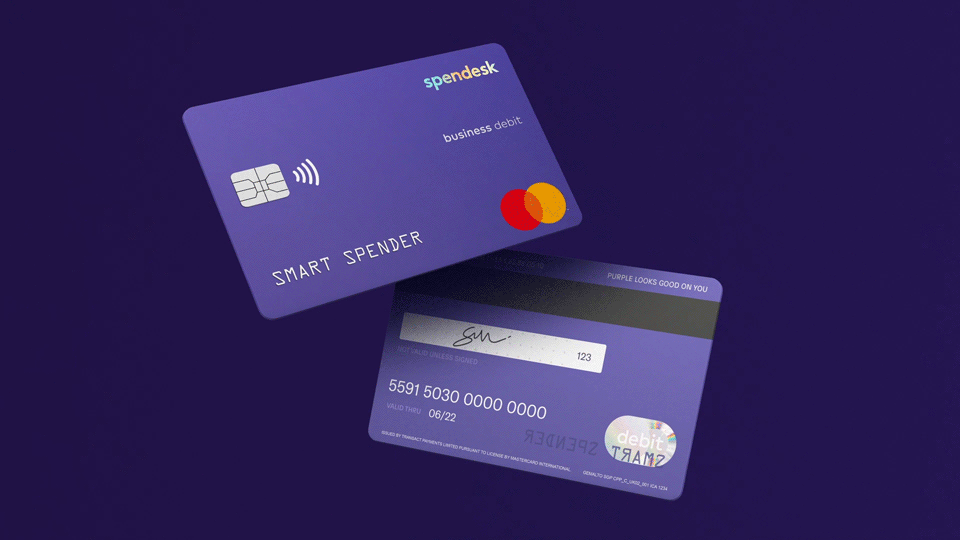 From now on, all new physical cards ordered are debit, and we're progressively replacing your existing cards. All card holders will soon receive an email to confirm their shipping address and phone number. Once they receive the new card, they'll be able to activate it on the mobile app or from their desktop. Until then, the current card will still remain active.
What's new?
All new physical cards will now be debit cards, bringing with them many benefits:
Debit cards are more widely accepted by merchants

They also have a higher maximum amount per transaction, and monthly and yearly spending limits are increased. Please refer to our help center for more details.

The new cards allow contactless transactions to pay securely and quickly on the go.

All cards will come with a fresh new look.
In short, there's a lot to love!
Tips from our personal experience
If you're adapting to a fully remote office, please explore our latest blog series with tips and tools on decentralized working:
Wishing you all the best for this month 💪Stay safe!