How to easily manage spending in multiple countries with Spendesk
Article
Opening a business subsidiary, legal entity or an office in a new country is always a challenge. Admin and Finance teams move mountains to make sure that everything is prepared for the grand opening.
How do you ensure the company stays compliant with local rules? How can you make sure processes scale smoothly as the company grows?
When it comes to company spending and payment processes, Spendesk harmonizes purchasing processes in one easy and scalable tool. Discover why more than 2,000 Spendesk entities across the world love managing their company spending with Spendesk.
Fast and easy management for multiple entities
Spendesk lets you create a new entity wallet in a few clicks. You'll just need to provide a little additional information about your new subsidiary. Our dedicated Spendesk Compliance team is here to help with any admin procedures and banking topics to make your deployment a success.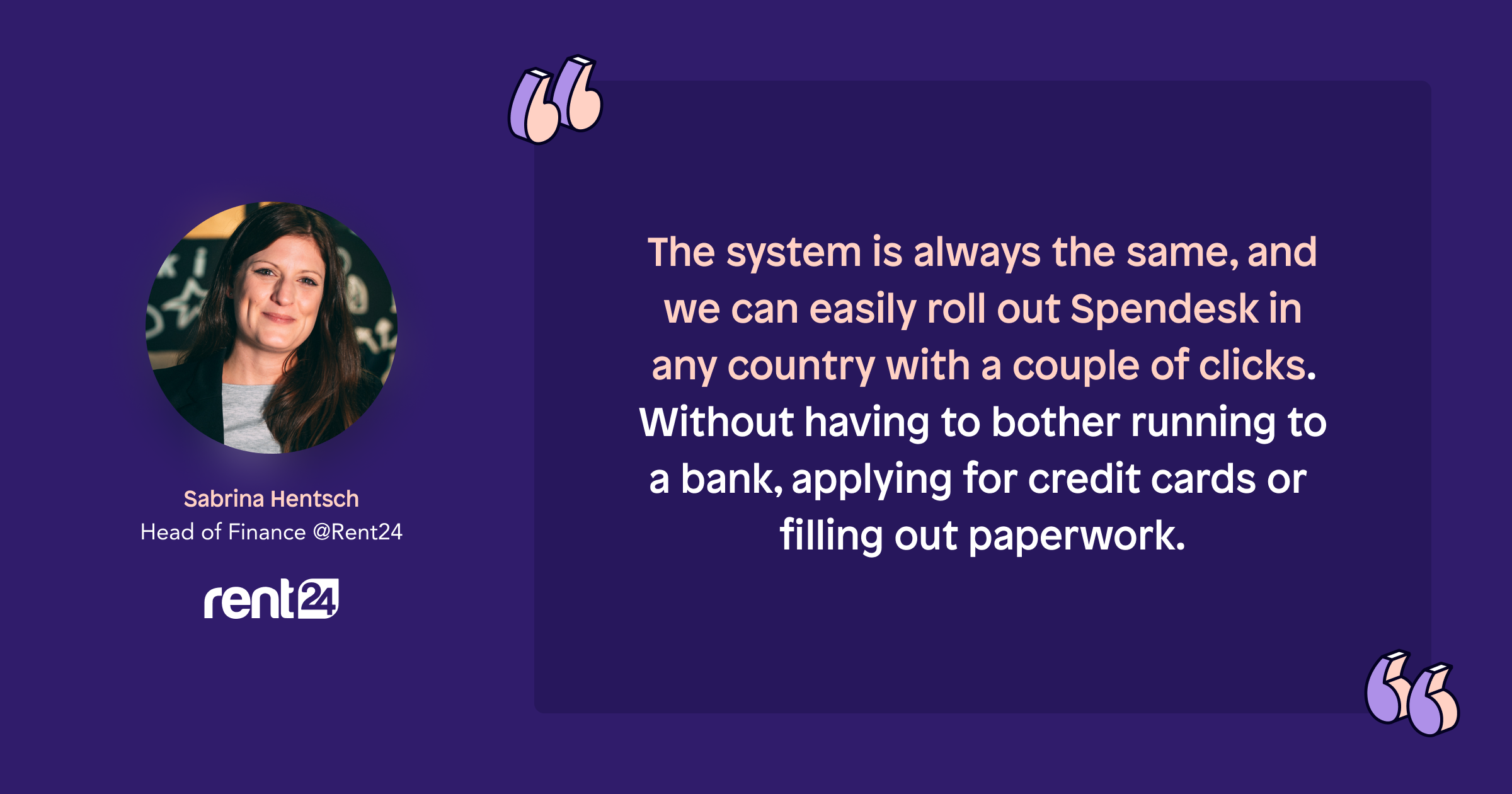 Read the full customer story here
As a reminder, Spendesk is available for companies located in the European Economic Area (France, United Kingdom, Germany, Spain, Norway, Sweden, Denmark...) and in the United States.
Once your new sub-account is created, you'll just need to invite your teammates and customize it to fit your new entity organisation. If you're an administrator of several entities, you can easily switch between wallets via the drop-down menu. Handy navigation!
A scalable tool with strong prepayment controls
Centralizing all your company spending in one place lets you reduce risks and streamline approvals, thanks to complete visibility over spend.
Control who spends with clear company policies and pre-payment approvals. Set individual limits and thresholds for employees, and track every pound, euro and dollar your company spends from purchase to ledger.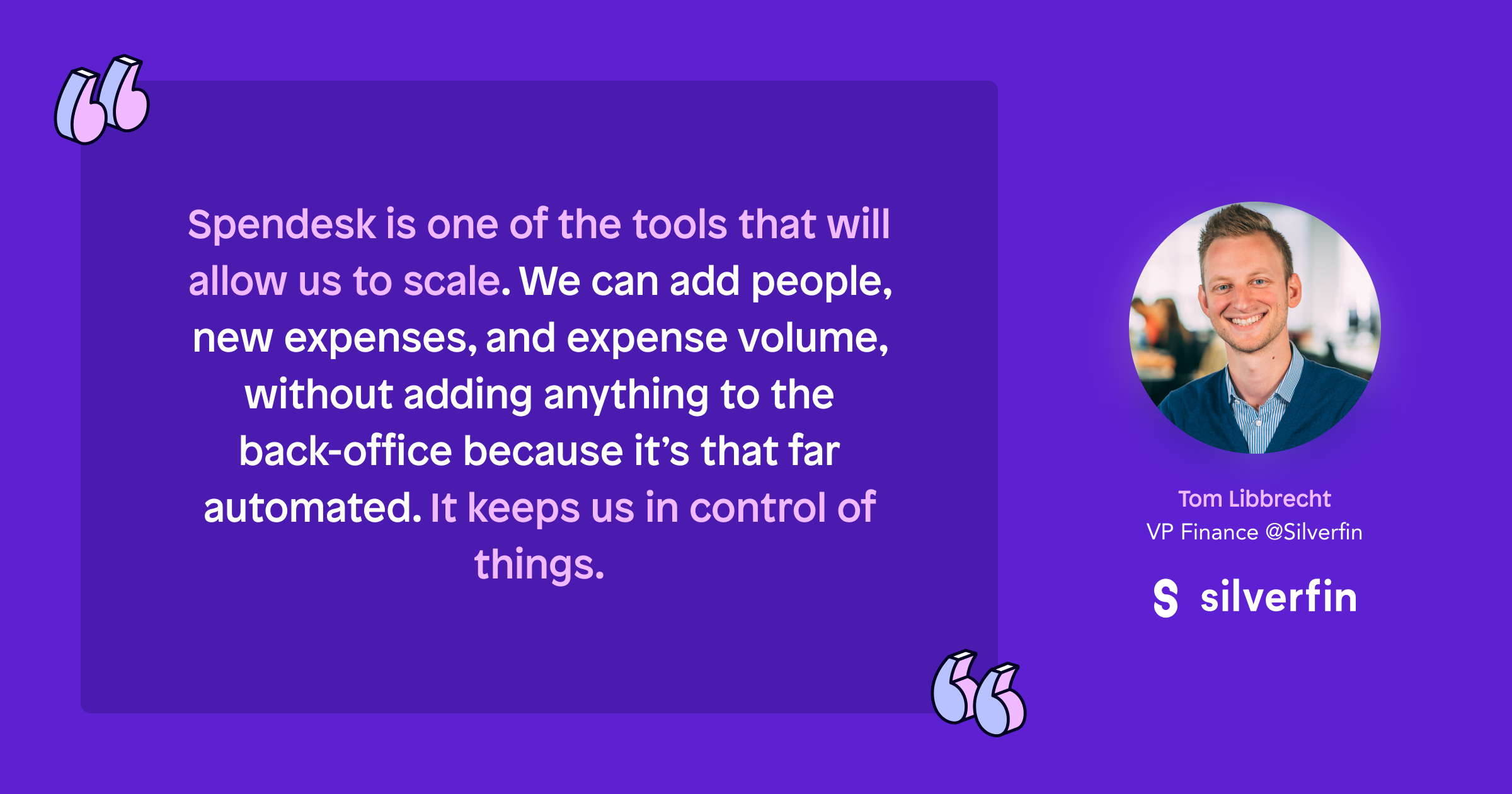 Clean bookkeeping across several entities
Spendesk automatically updates your accounting software with new payment details. And for multiple entities, the software will update separate General Ledgers.
This lets you create scalable bookkeeping processes across geographies, while also covering local rules (such as VAT, mileage and per diem rates). Keep clean, separate books without doubling or tripling your effort. And always stay up-to-day on local regulations, easily.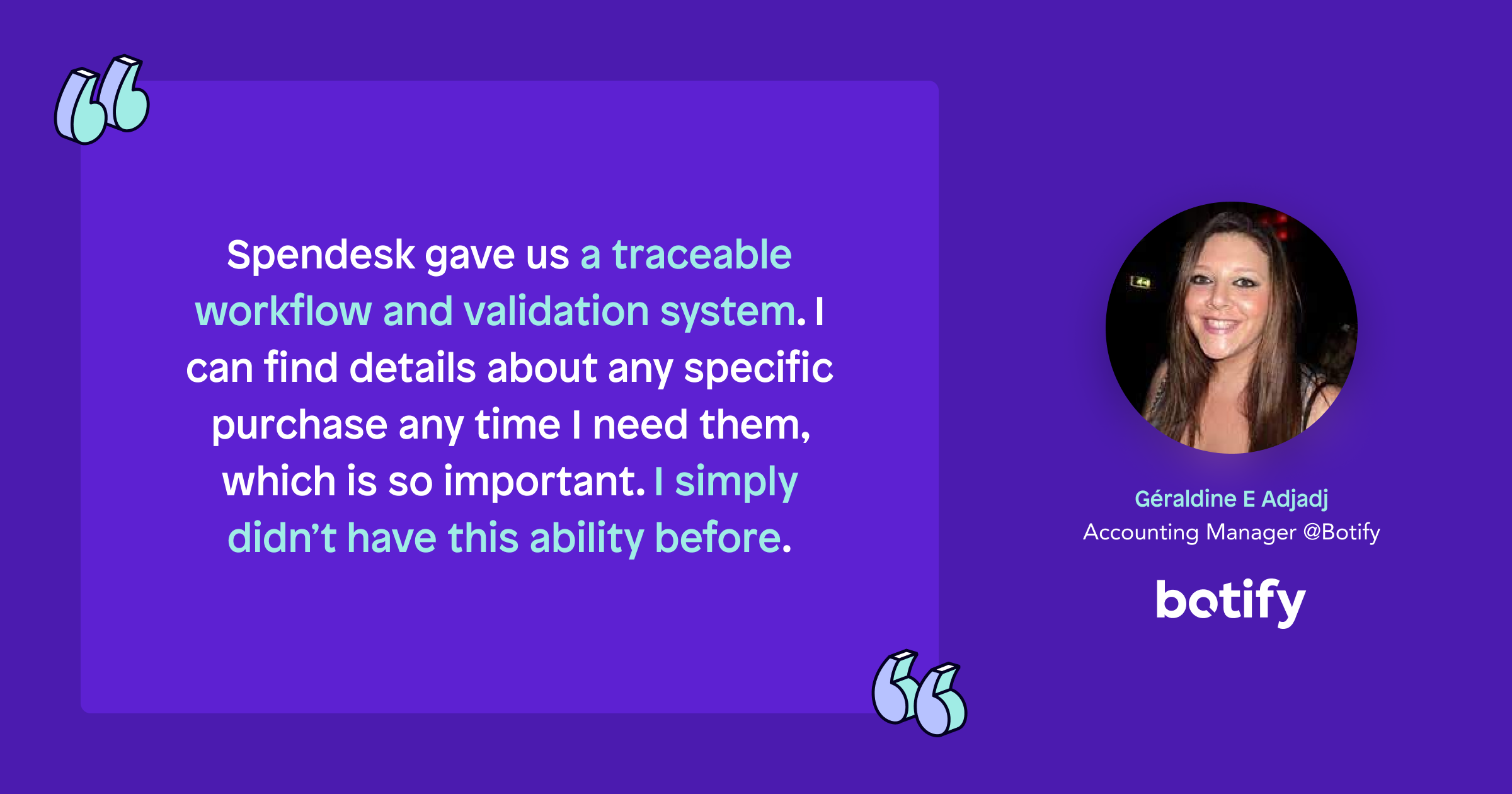 Read the full Botify testimonial here on our website
Learn more about:
Your road to success with local insights and global expert support
Spendesk comes with detailed Spend Trends dashboards, broken down by entity. Use spend data to improve bookkeeping processes, and prevent excess costs with real-time insights into every penny spent.
You'll have one source of truth for all company spending, with insights, trends and topics for fast & informed decision making. Analyze what's been spent by teams, your top suppliers and more, over time.
To help you along your growth journey, our global support team and account managers are available to answer any questions.
And experienced finance leaders can also join our worldwide CFO Connect community. Access a global community online and offline with meet-ups, a Slack channel and content for & by finance leaders.
Have several entities or office locations? Talk to our friendly team to find the right options for you!