Introducing the new Spendesk homepage
Article
We're thrilled to unveil the new go-to page for controllers. Now when you log in to Spendesk you have instant visibility on what's being spent, and a clear list of to-dos. Which makes staying on top company budgets so much easier.
So what's new?
Before, you would arrive on a list of real-time spend requests made by the whole company. You can still find this in the requests tab.
But now when you log in, you'll find a brand new homepage full of actionable insights: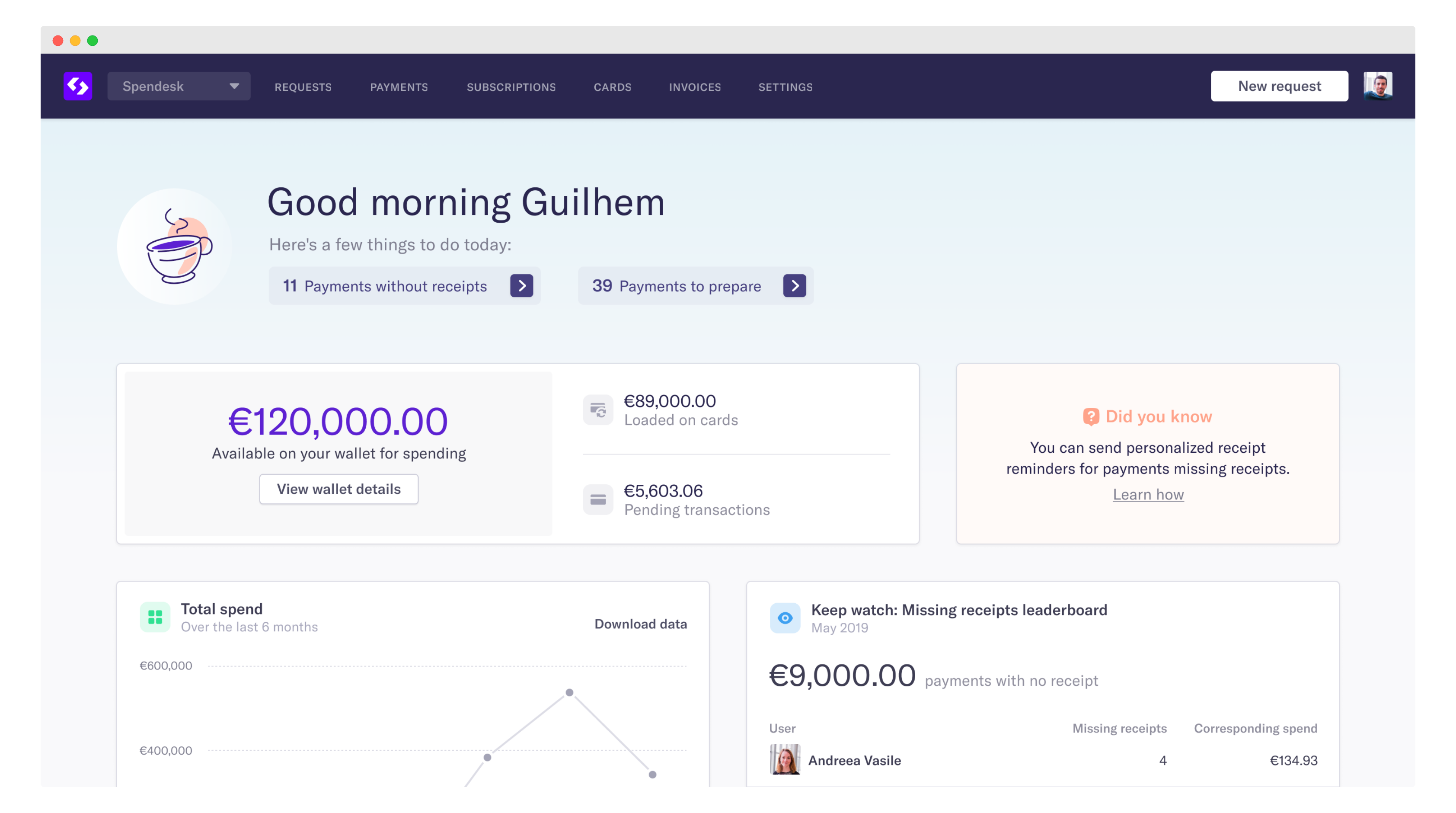 This lets you review and analyze:
Real-time account balances

Spend loaded by each employee

Total spend over the last six months (with a report to download in one-click)

Missing receipts to keep an eye on
Take quick actions on what's most important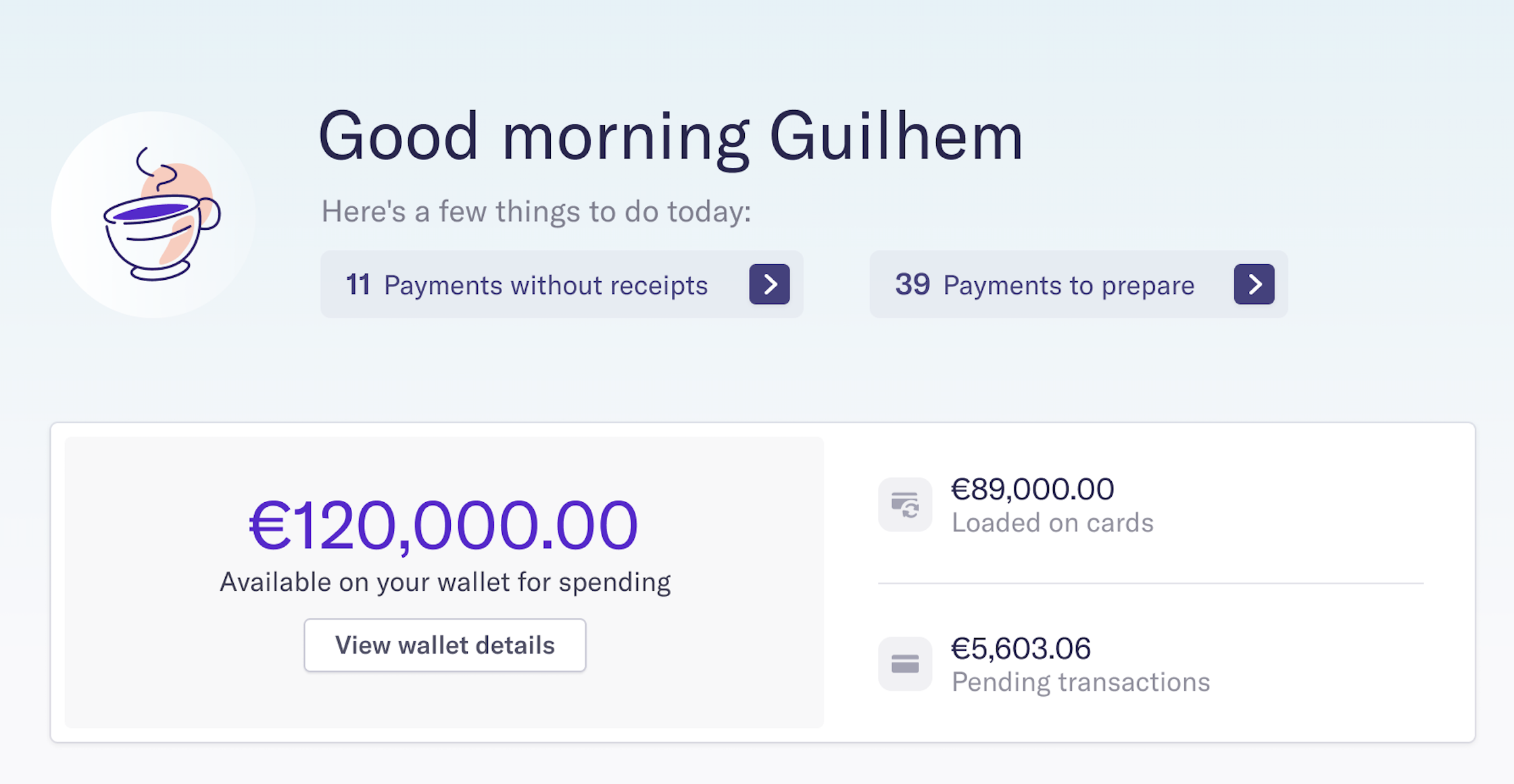 From now on, you'll see the tasks you need to tackle first. For example, you'll be able to easily follow up on missing receipts with friendly in-app and email reminders to specific employees.

The missing receipts leaderboard helps make your month-end closing smoother by capturing every receipt you need to justify employee spend.
You'll also be able to see which payments need to be reviewed and prepared for export. Our new prepare tab will help you group expenses by supplier, expense accounts, VAT rates, and more, so you can easily check if the information is accurate before marking them as ready for export.
You'll also know how much budget is available in your company's wallet with a clear breakdown of the amount loaded on your employees' cards. This amount includes the budget for the physical cards in addition to the virtual cards for one-off spend or recurring subscription payments.
If your wallet is running low on cash, your homepage graph will turn orange to let you know to take action. You can quickly top up your wallet within settings to keep business rolling.

Below your account balance, you'll find a chart of your company's total spend over the last six months. This allows you to track any seasonal spikes or changes in spending behavior.
Overall, the objective of this new homepage is to make spending insights more accessible and actionable. We know how precious your time is and hope you like this new experience!
Enjoy 😊
Not yet on board? Let's talk.