How spend management empowers teams to do their best work
Let's start with a universal truth: time is our most valuable asset.
At the end of the day, everyone wants to maximize their impact and be free to do their best work. Finance teams are no exception.
These days, finance leaders are expected to juggle both strategic projects and repetitive, manual tasks. From matching receipts to budget reconciliation, to the painstaking process of paying invoices, there's little time left to focus on the big picture.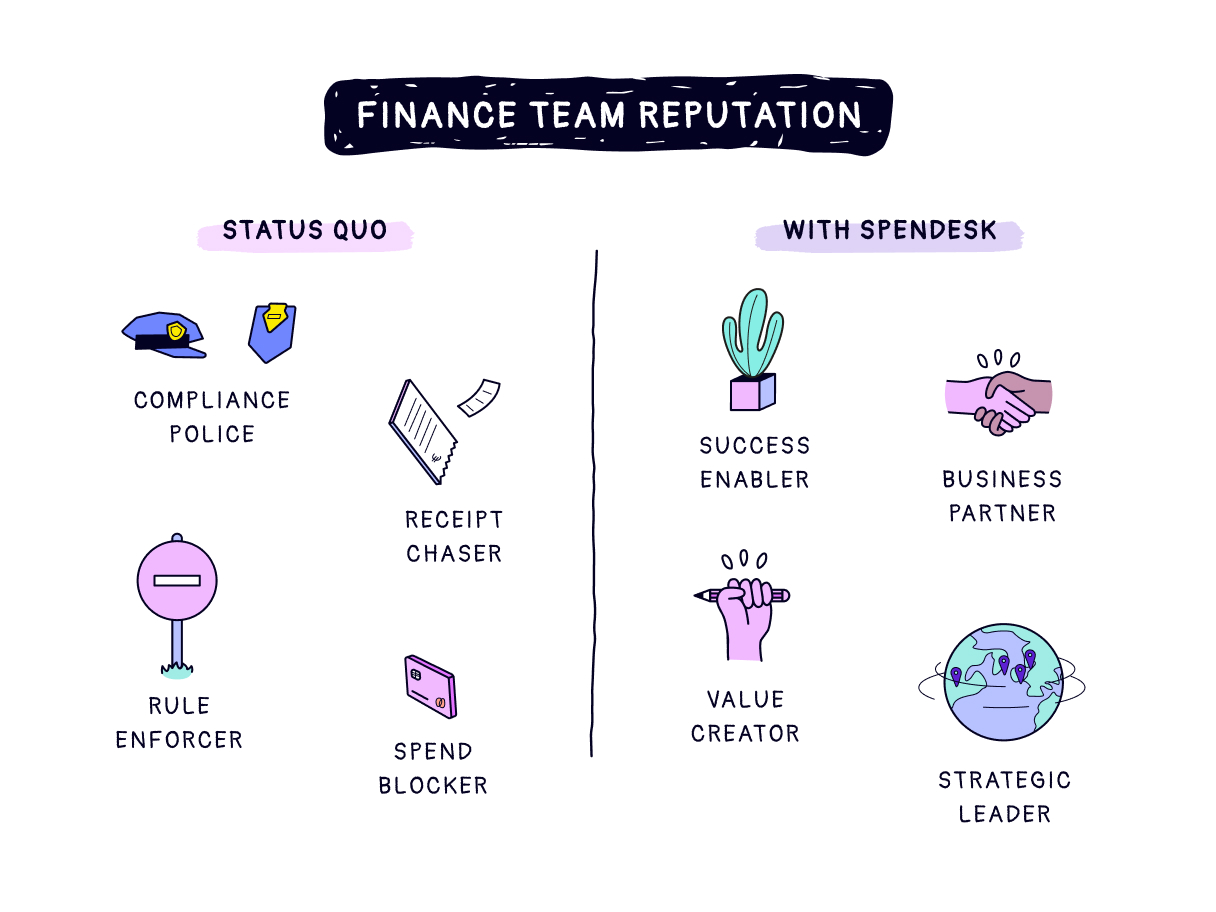 Investing in our product & people
At Spendesk, we believe that how people and teams spend time is just as important as how they spend money.
Since founding Spendesk in 2016, we've been dedicated to building a powerful platform that helps teams optimize both of these valuable assets. Our all-in-one spend management solution streamlines the tedious admin associated with spending and managing money at work — to liberate businesses and people to do their best work.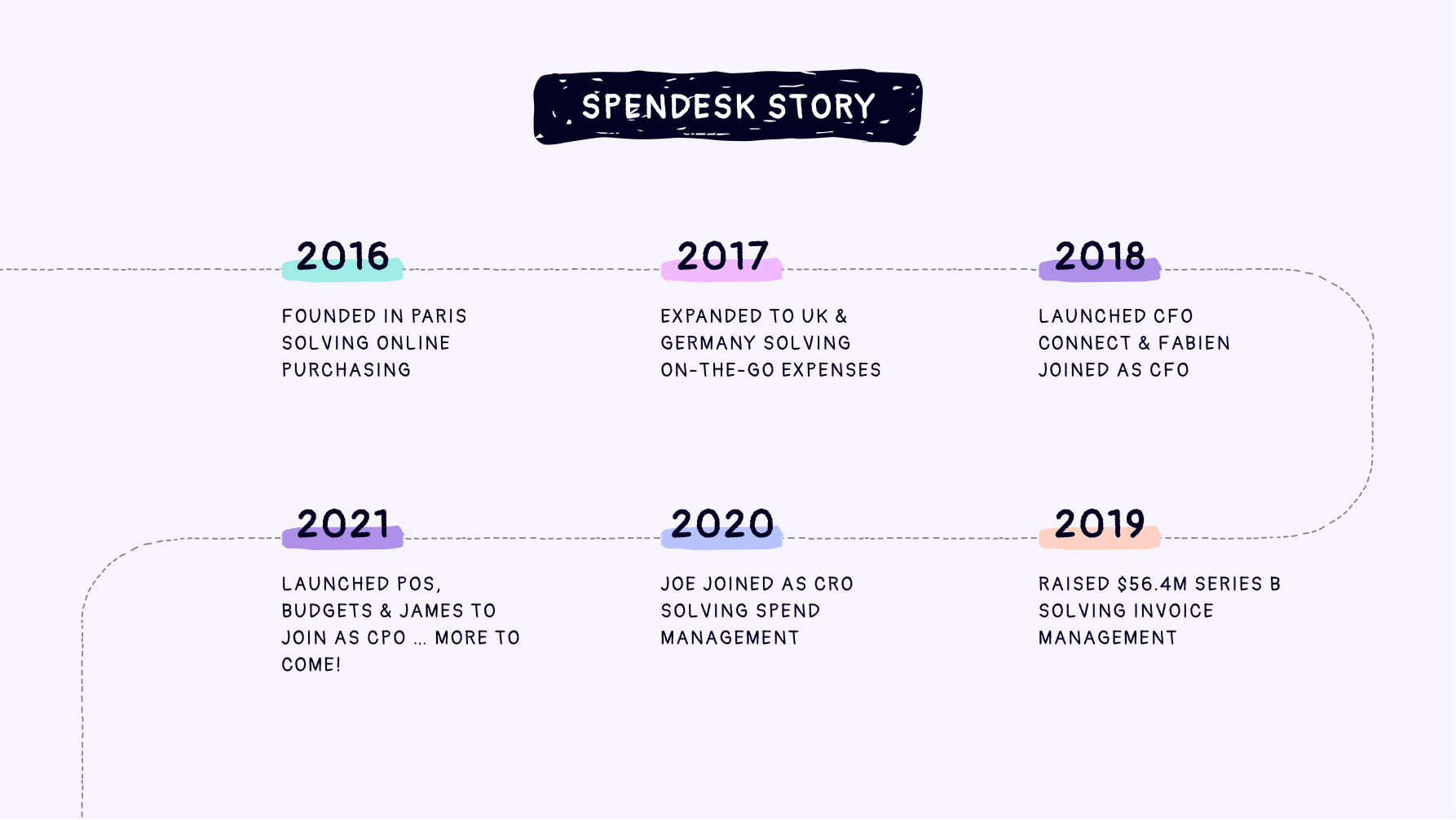 We've seen the impact that Spendesk has had on over 3,000 customers, giving them back precious time (4 days per month, on average) and mental energy. And we're not stopping there!
We're excited to welcome James Colgan as our Chief Product Officer and to reveal our latest game-changing features, Budgets and Purchase Orders.
Introducing Spendesk Budgets
Budgets are at the heart of every company's financial plan. They're the foundational framework that aligns all departments on the same growth track. Yet, managing budgets is painful and cumbersome for everyone involved.
Until now, finance teams would set budgets while managers would use their own systems to track & manage it, such as Excel files, data pulled by the finance team, shared credit cards, and supplier invoices. If budgets had been exceeded, it was too late to remedy.
We're changing the messy status quo with Spendesk Budgets, a tool that empowers every department and budget keeper to make timely and informed spending decisions, with a real-time overview of what's actually been spent.
Employees and their managers are able to self-monitor and make smarter investment choices, with up-to-date balances against the approved spend. And finance has peace of mind, knowing that there'll be no over-budget surprises with all operational spend tracked and linked to their working plan.
Every online purchase, employee expense, subscription payment and supplier invoice is accounted for.
The next generation of invoice management
Accounts payable is one of the most time-consuming processes for finance teams, with invoice payments accounting for more than 88% of spend. Typically, invoices are submitted in various formats, through numerous channels, and are expected to be processed on a daily basis.
There are certainly more impactful things the finance team could focus on. And now they can.
Introducing Spendesk Invoices now with purchase orders to streamline accounts payable from procure to pay. Upload, approve, verify, track, and pay every invoice in one place in a matter of minutes versus days.
Co-built with our finance community
These new budget and Invoices features have been in the works for the past year, and could have not been possible without input from our customers and community.
Thank you to all the controllers, accountants and CFOs who participated in beta testing, filled out surveys and jumped on zoom calls to provide feedback! Let us know what you think.
Welcoming our new Chief Product Officer
To further drive our product innovation, we're thrilled to welcome James Colgan as our Chief Product Officer. He shares our passion for building transformative products with customer-centricity at heart.
With over 20 years of experience developing disruptive technologies (Slack & Microsoft), we can't wait to see how James can help us bring the full potential of spend management to teams everywhere.
Inspired to solve big customer problems:
Build the future of finance with us
Today was a big step for our product and our team, but there's more work to be done to liberate people everywhere to do their best work. For now we're transforming spend management, but that's only the beginning. We've got our sights on building the finance operating system that will fundamentally change the way we pay at work and run our businesses.
Interested in making an impact? Join our team.