Product Update: Summer 2021 News
Article
Summer is just around the corner! So here are a few highlights and productivity tips for you and your team to do your best work with Spendesk.
Check out what's new!
But first, we have some important and exciting news: Spendesk just raised a €100M Series C! Our goal is to bring spend management to every finance department, and this funding lets us innovate faster for you and your team.
Upgraded mileage: get ready to get back on the road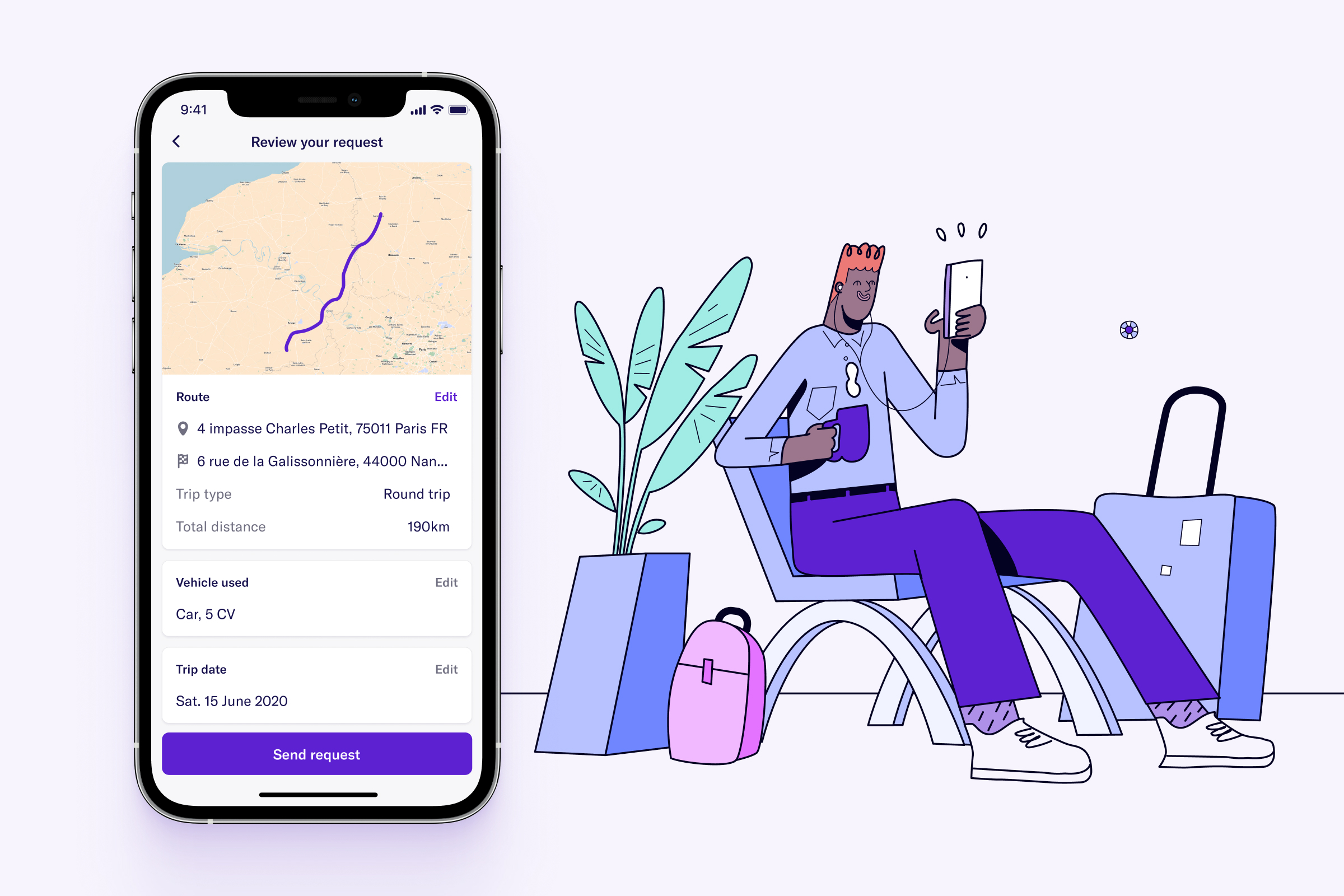 Mileage can now be submitted, tracked and approved directly on the Spendesk mobile app.
The days of manual data entry are also almost over for your teams, as they can now declare round-trips. Recurrent addresses and vehicles are also auto-saved for faster submission.
For all mileage claims, Spendesk automatically calculates the right amount to be reimbursed based on accurate, compliant, and up-to-date local rates. (URSSAF for France, HMRC for UK, Bundesreisekostengesetz for Germany.)
You can even ask set up your custom rates if needed!
3DS for online payments: Easier and more secure authentication in one-click

Make sure to update your Spendesk app to enjoy 3DS validation. From now on, you'll be notified on your phone every time you have to authenticate. Simply check in with your fingerprint, face, or security code directly on the Spendesk app. No more codes by text messages!
BETA: Do your best work with Spendesk Budgets and Purchase Orders
We recently revealed our latest game-changing features: Budgets and Purchase Orders (already available in BETA).
Budgets is a new feature that empowers every department and budget keeper to make timely and informed spending decisions, with a real-time overview of what's actually been spent.

Purchase Orders let you streamline your accounts payable from procure to pay.
You're a Spendesk customer and you'd like to try? Ask your account manager if you're eligible now!
To all approvers: going on vacation?
You deserve a break! Delegate your approval super-powers while you're away.
Don't forget that you can temporarily delegate your approval rights to one of your teammates.
To do so, go to your Spendesk profile > Transfer your rights
Enjoy your well deserved vacation!