How to better manage spending for co-working spaces
Article
Over the last couple of years, co-working has become a defining factor in the way we work. As they can't be seen as just a fleeting trend anymore, it's time to rethink the financial workflow of these spaces.
The unstoppable co-working revolution
In 2018, over 1.5 million people have already embraced the perks of co-working, and that number doesn't seem to stall anytime soon — the fact that it offers something for every kind of worker means that we'll probably see much more growth in the years to come.
First and foremost, it's perfect for freelancers and remote workers, who can get a permanent or flexible desk to fit their schedule and work style. The community aspect of a great co-working space also creates a sense of belonging for these people, who otherwise spend their days working in solitude from home or set up a lonesome office in a coffee shop.
Startups and other small businesses often appreciate the flexibility of a co-working space. It doesn't matter if they rent a couple of seats for their first hires or expand into multiple offices — most locations will happily adapt to the needs of growing companies.
Surprisingly, large corporations are also seeing the benefits of co-working, and increasingly relocate teams to these spaces. The sheer size of these enterprises can make it hard to keep innovating, and putting some of its employees close to bright-minded, risk-taking entrepreneurs can seriously shake up the way they work and think.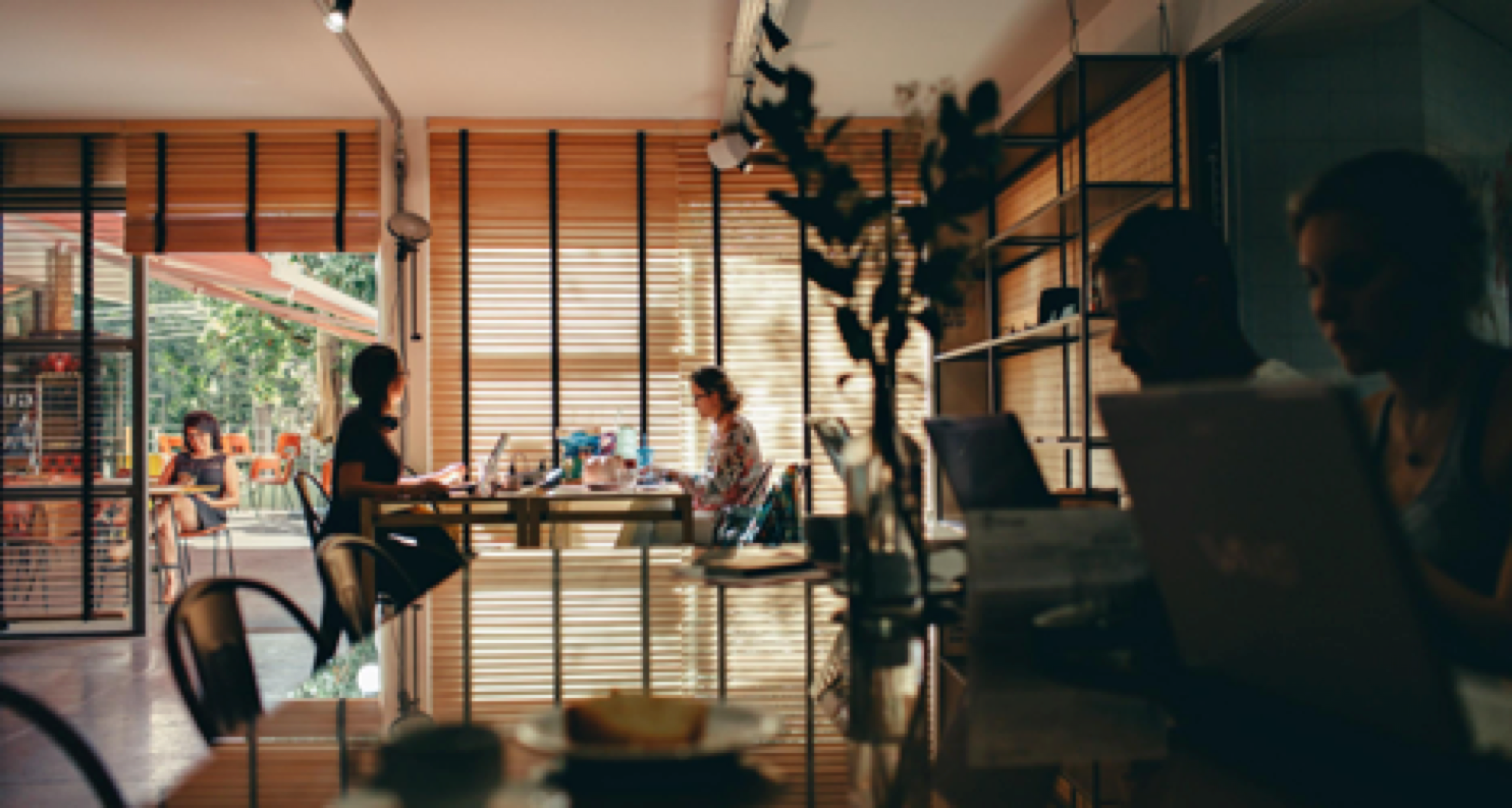 The success, challenges and solutions of co-working spaces
The mix of a unique atmosphere, collaborative environment and exciting community have set the co-working industry up for success. As a result of the explosive popularity of this new way of working, the spaces that facilitate it have seen loads of interest. All over the world, co-working spaces are seeing high occupancy rates, increasing revenue and flourishing communities — but all these great things also come with a downside.
First off, it's not easy to scale a successful co-working business. You might be able to create a great community when you're starting off at one location that's managed by a handful of people, but how do you translate that communal feeling to a network of spaces with thousands of members?
The operational side of things can quickly get complex, too. With lots of people coming in and out of the building, offices constantly switching occupants and hundreds of key tags to manage we're only scratching the surface.
A better way to do finance for co-working spaces
A big pain point for co-working spaces can be to efficiently manage company spending. The hybrid usage of its premises for offices, restaurants, events and more can make for an incredibly diverse and irregular set of costs. One day a technician might need to come in to fix the elevator, while the next day a couple of fridges need to be rented for an event. All of this is often managed by a team that's constantly walking around the building while not getting much time to sit down at a desk and sync up with the rest.
It can be quite a challenge to streamline all these financial hurdles because of their random and distributed nature. Unfortunately, most co-working companies have an inefficient way to deal with these things, often relying on a credit card that's shared between the team. The team is constantly buying things for the various clients and companies that are renting the space, and it's hard to keep track of which clients they're for. Together with hundreds of receipts that easily get lost this makes for an administrative disaster.
There's a much better way to do things, and it's all powered by Spendesk, the powerful expense management platform that will make everyone's life that much easier. For example, everyone gets access to a smart prepaid card whenever they need one, making it possible for the entire team to purchase products and services wherever they are. This keeps your team agile and free to roam the building, allowing them to stay on top of things.
Events are another big pain point for teams running a co-working space. As it's part of maintaining an active community, spending on events can be something that's difficult to manage. With a large variety of costs, many of which have to be made at the very last minute, it's hard to keep track of everything. The same goes for room fit outs, the customization of offices that's done for new long-term residents, which can quickly rack up expenses for everything from flooring and furniture to Wi-Fi routers and company branding.
Of course, all this spending needs to be done while keeping an eye on the company's wallet. The financial team is able to set personalized budgets, and purchases that fall outside of it first need to be approved. When someone wants to make an out-of-budget transaction, the employee's manager gets a notification on the Spendesk app with all the information needed to make a decision. From there it's just one tap to approve the transaction — no need for long email threads to chase the right people and get budgets approved. These smart features can your company time and money, while making it much harder for fraudulent purchases to slip through.
When a payment is processed, it's automatically categorized by looking at its data. It's then made easily accessible by the CFO and/or the financial department, who can use the dashboard to pull up any individual transaction and see when, why and by who the item was purchased. Because the employee is asked to upload an image of the receipt, it never gets lost. It's also possible to export everything to accounting software, seamlessly integrating it into any workflow.
Spendesk helps all kinds of companies handle general and administrative expenses, but especially co-working spaces can profit from our cutting-edge technology. Before you know it, you'll be in expense heaven — and trust us, it's beautiful here. Book a demo today.