Global footsteps: meet Spendeskers from around the world
Article
At Spendesk, we love having a team from a wide mix of backgrounds. Our Spendeskers hail from more than 20 countries around the world, many of them with multicultural and multilingual backgrounds and experiences.
We love how each individual's unique story brings different perspectives and adds to the cultural richness at Spendesk – both in and outside the office. Today we're introducing you to Spendeskers from around the world, as they each share a part of their culture and personal stories.
Get ready to discover their insider recommendations for delicious local cuisines, cultural celebrations, and top must-see sites if you get the opportunity to visit these countries!
PS: If you're curious to know what it's like to be part of the Spendesk family, we're currently hiring!
Rafa, CS Manager - Mexico 🇲🇽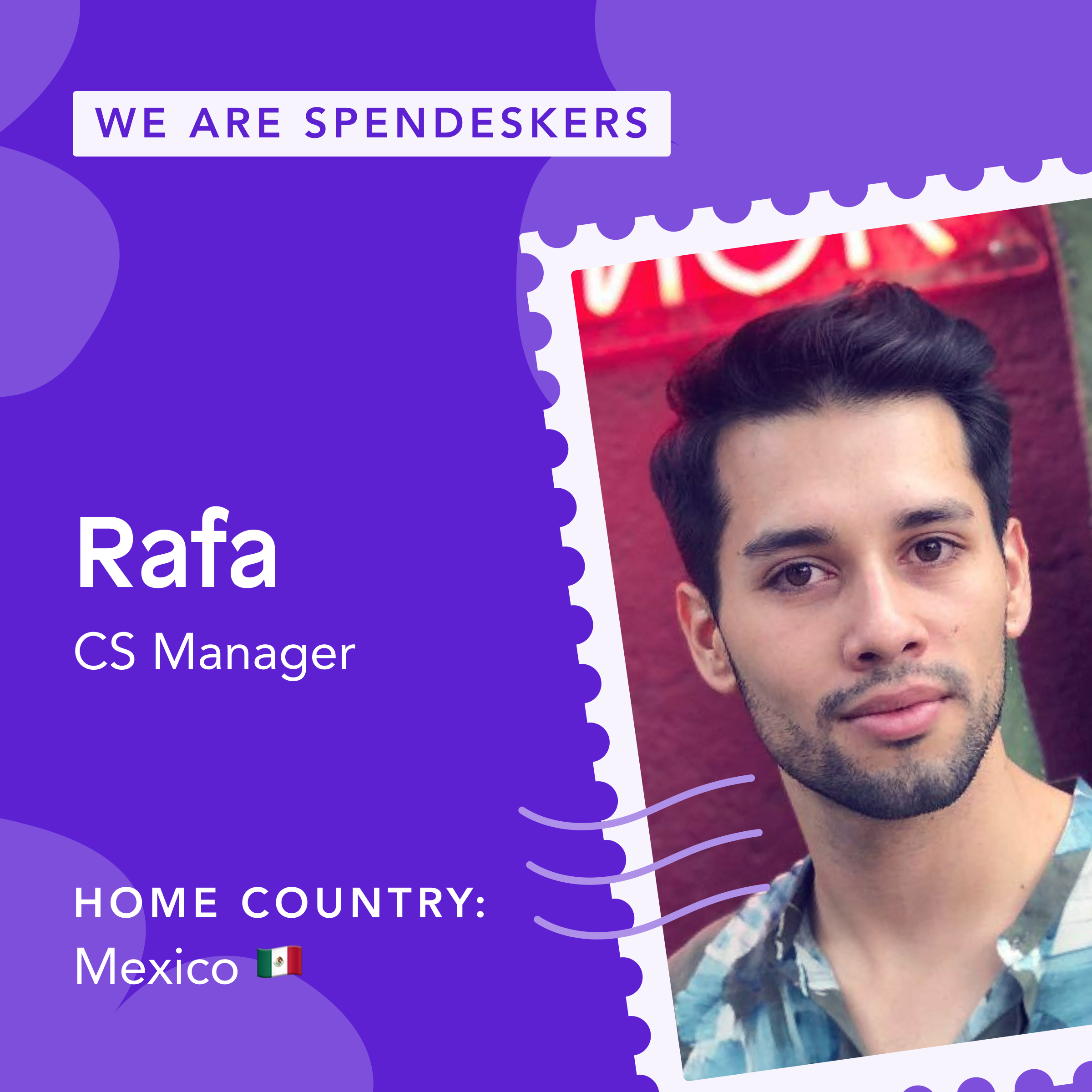 Where are you from originally?
From the largest Spanish speaking city in the world: Mexico City (21M+ people).
What are some fun facts about your country?
More than 65 languages are spoken (Spanish is of course the most common).

Chocolate (cacao) comes from Mexico. 😉

Mexico is home to one of the seven modern wonders of the world, and 35 UNESCO world heritage sites.
What's your favorite local food?
"Mole" - in particular "mole poblano." It's not very well known by foreigners, but mole is a sauce made out of spices and cacao - spicy and slightly sweet at the same time. It's usually served with chicken, tortillas and rice. Definitely one of my favorite dishes.
Top 3 places you'd recommend for people to check out?Most foreigners go to Yucatán which is an incredible State to visit, but you also have other destinations. For example:
Oaxaca, a state which has probably the best food in Mexico, natural landscapes, and an authentic living culture.

Mexico City is a must because it brings everything together: art (150+ museums), gastronomy (some of the best restaurants in the world), a dynamic economy (18th wealthiest city worldwide), nature, and an incredible nightlife.

Ok you got me, I have to mention Tulum in Yucatán. Heaven on earth.
Do you have a favorite holiday or celebration from your country?
"Día de los muertos." It's a celebration that finds its origin in our ancient civilizations and is all about remembering our loved ones.
What is a favorite memory you have from there?
I've lived in Mexico City most of my life, so there are a lot. But I'm gonna say each February when the jacarandas are blossoming and the city is covered in purple flowers. Makes for a lovely shot!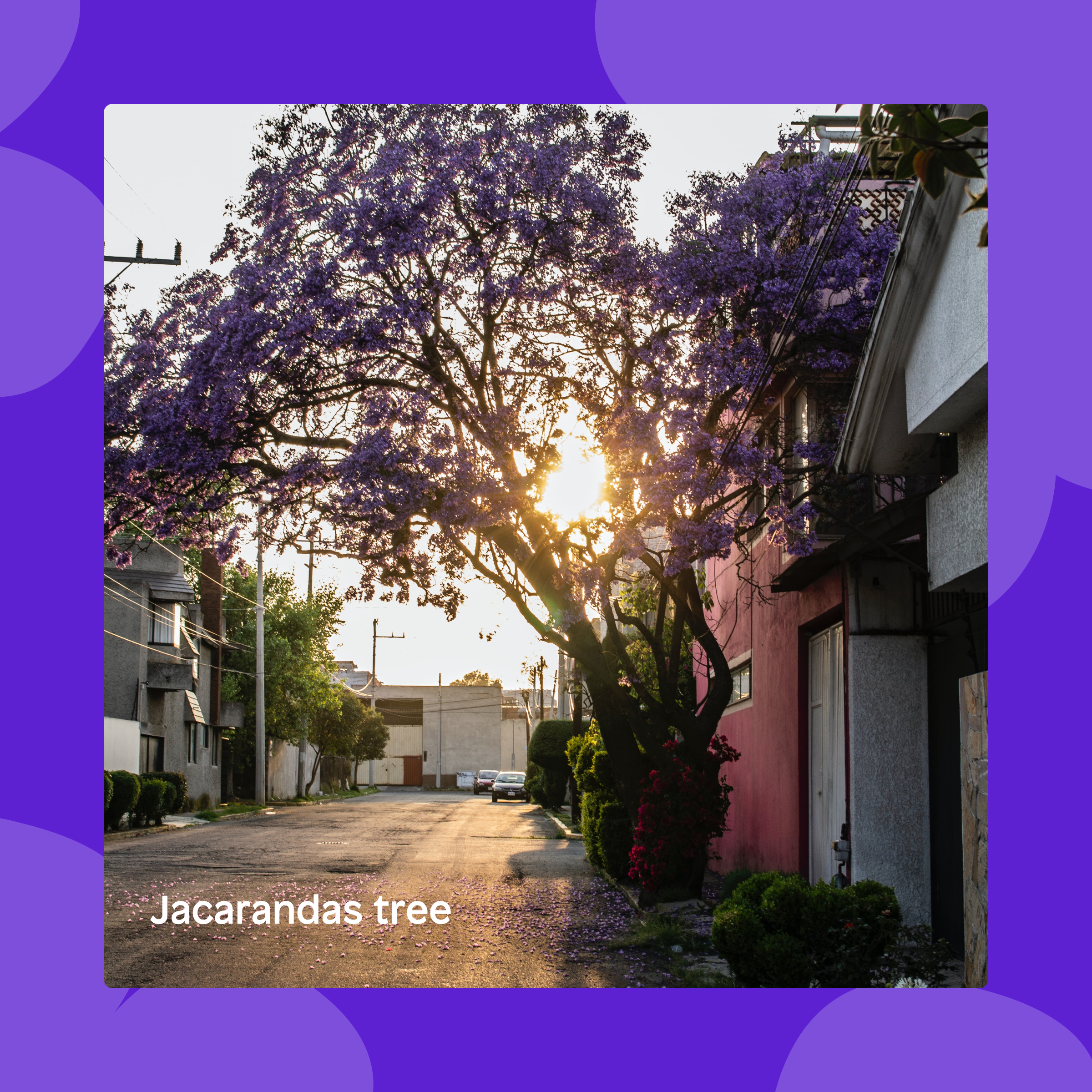 What was the weirdest thing in your country growing up?
Of course for me it was not weird growing up, but I discovered as soon as I started to travel how eating spicy food in the morning can be weird for a lot of people. Chilaquiles are still my favorite breakfast. (Nice try, pain au chocolat).
Jiaying, Data Analyst - China 🇨🇳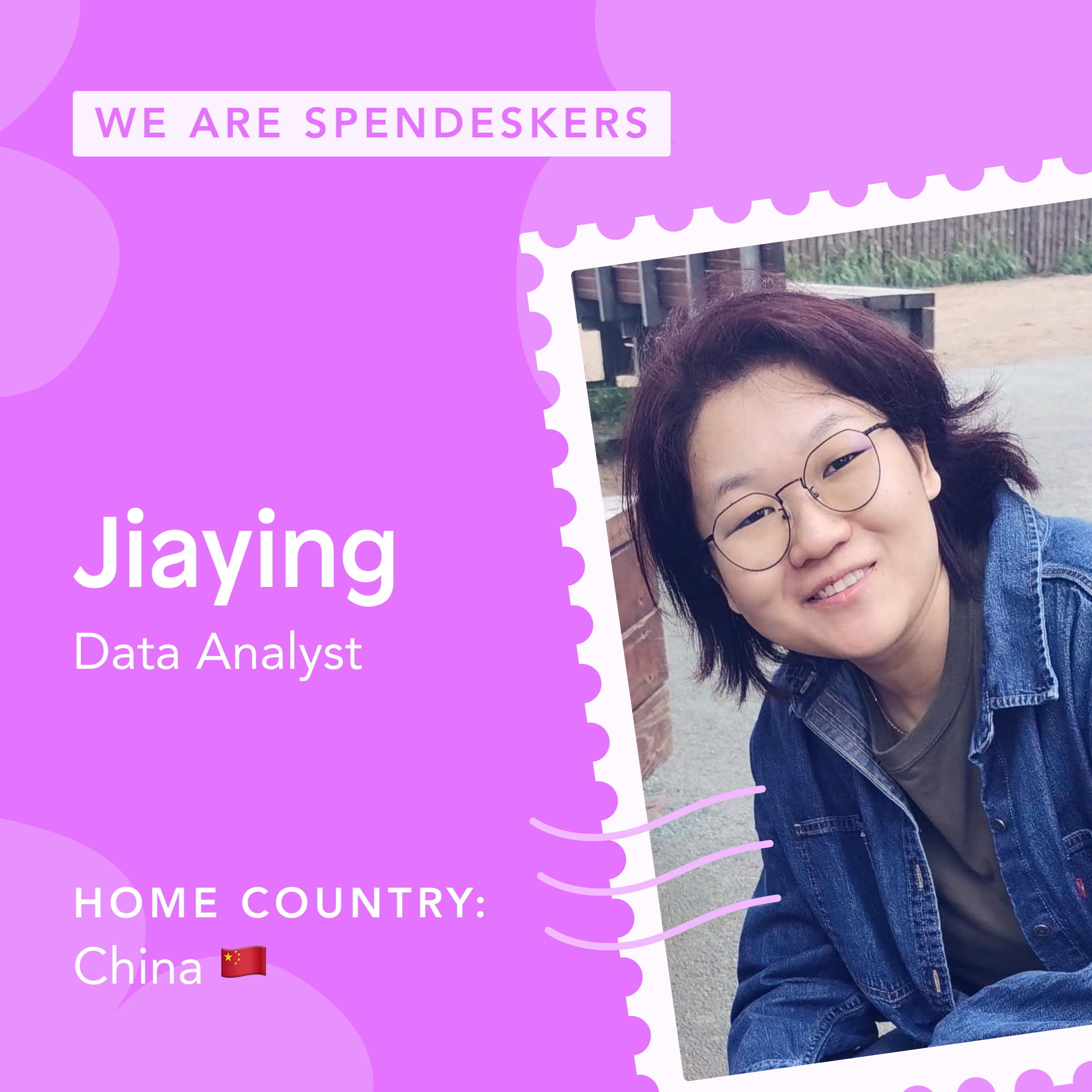 Where are you from originally?
I'm from Shanghai, China, the best city in Asia (at least in my opinion 😉.)
Some fun facts about your country?
The official language in China is Mandarin, however in different regions we have a lot of other dialects. Some are very similar to Mandarin and some are almost a different language in pronunciation.

Put all of China's railway tracks in a line and it can loop around the earth two times!

In China, every year is named after one of the 12 Chinese zodiac animals: Rat, Ox, Tiger, Rabbit, Dragon, Snake, Horse, Goat, Monkey, Rooster, Dog, and Pig. 2021 is Year of the Ox.
Top 3 cities you'd recommend for people to check out?
Shanghai ⇒ The city mixes both modern and ancient styles and trends.

Beijing ⇒ The Forbidden City is very touristy, but it really is remarkable.

Hangzhou ⇒ A very chill and clean city near Shanghai, with lots of nature and landscapes.
Do you have a favorite holiday or celebration from your country?Personally, my favorite holiday is the Mid-Autumn Festival. It's a festival for reunion of family and friends. We eat mooncakes, make lanterns, and have fun.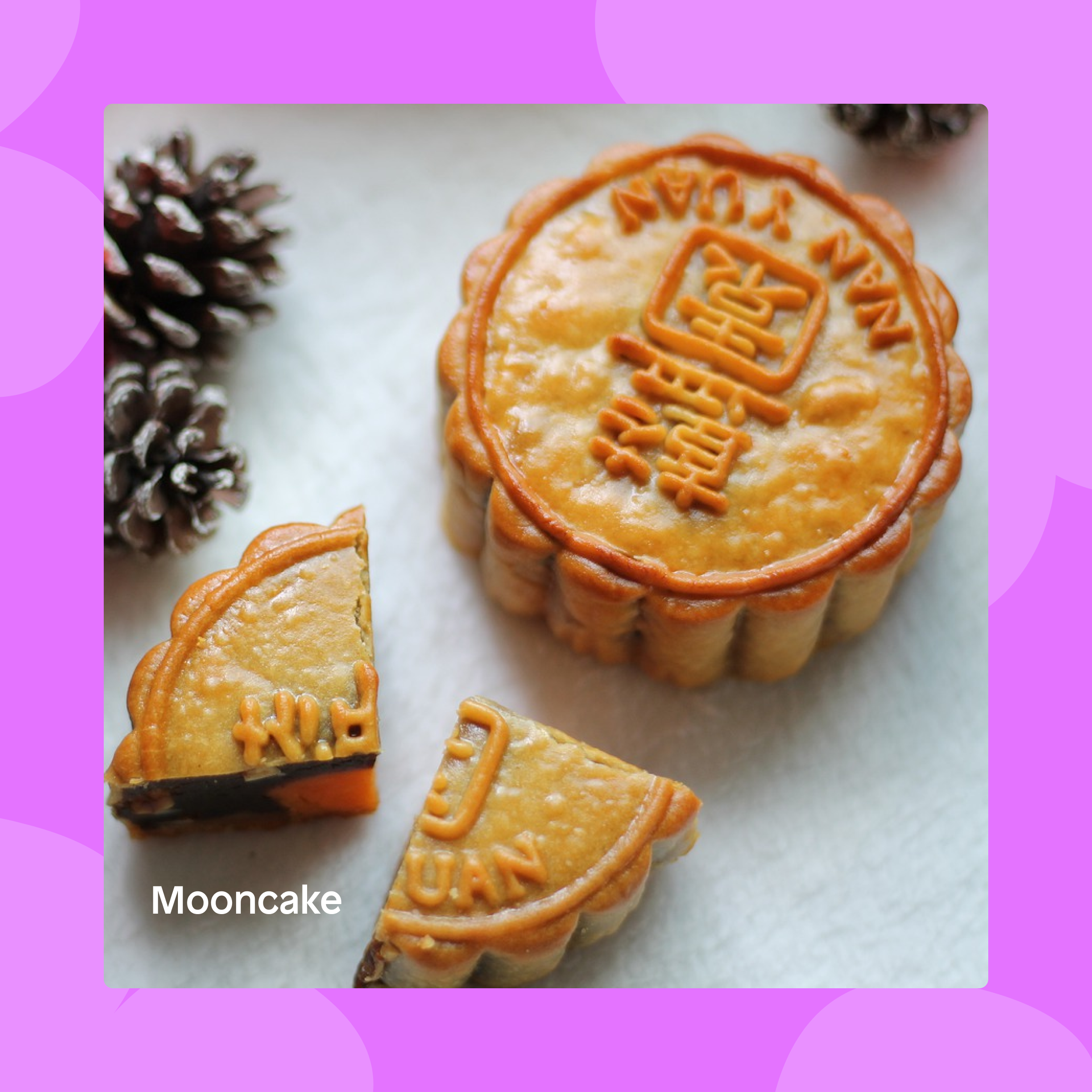 Do you have any favorite memories there?
I love every bicycle ride that I do in Shanghai.
Neil, Lead QA Engineer - Philippines 🇵🇭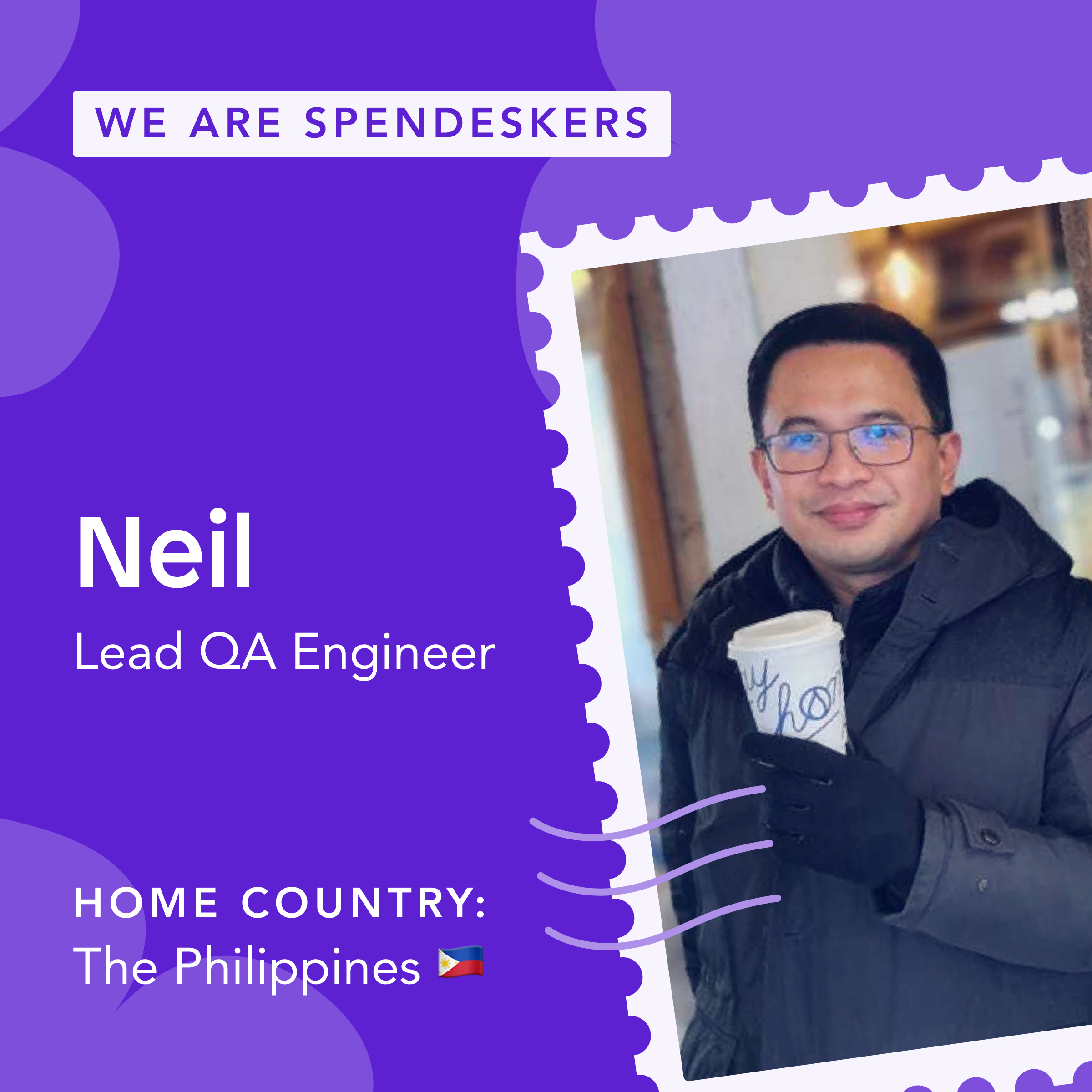 Where are you from originally?
I was born on an island called Negros Occidental. We moved around a lot of different cities as my dad was in the military, but I mainly lived in Cebu. You'll find many nice beaches and resorts there.
Can you share some fun facts about your country?
The Philippines is the only country in the world where divorce is still not allowed by law, due to the strong catholic influence in our history and culture.

There are roughly 170 dialects, spoken all over the country.

Tagalog (national language) and English are taught in school, and English is the medium of instruction in schools.

We have 7641 islands. Not all are inhabited.
What are your favorite local foods that others must try?
Lechon (whole pig roasted on a wooden pike), pork adobo, and sisig – all pork dishes! You definitely should try the local bbq scene. They're outrageously good, especially in Cebu.

Dessert-wise, an interesting one for me is the halohalo (literally meaning mix-mix), which is a mix of different fruits like banana, purple yam, cooked beans, mango, some leche flan (which is also another dessert on it's own) and crushed ice, topped with a purple yam ice cream.
Top 3 places you'd recommend for people to check out?
Cebu Island, of course. Cebu Island has a lot of beaches and you can rent a boat and visit several islands in a day where you can eat in the boat or on the island and do snorkelling and swimming in between.

An interesting place in Cebu called Oslob where a lot of whale sharks can be found. You're not allowed to touch them but you can swim in the area.

Then there's the famous Boracay Island (a bit too touristy for me).

Also, you should check out the beautiful Coron Islands in Palawan, and Siargao Islands in Surigao.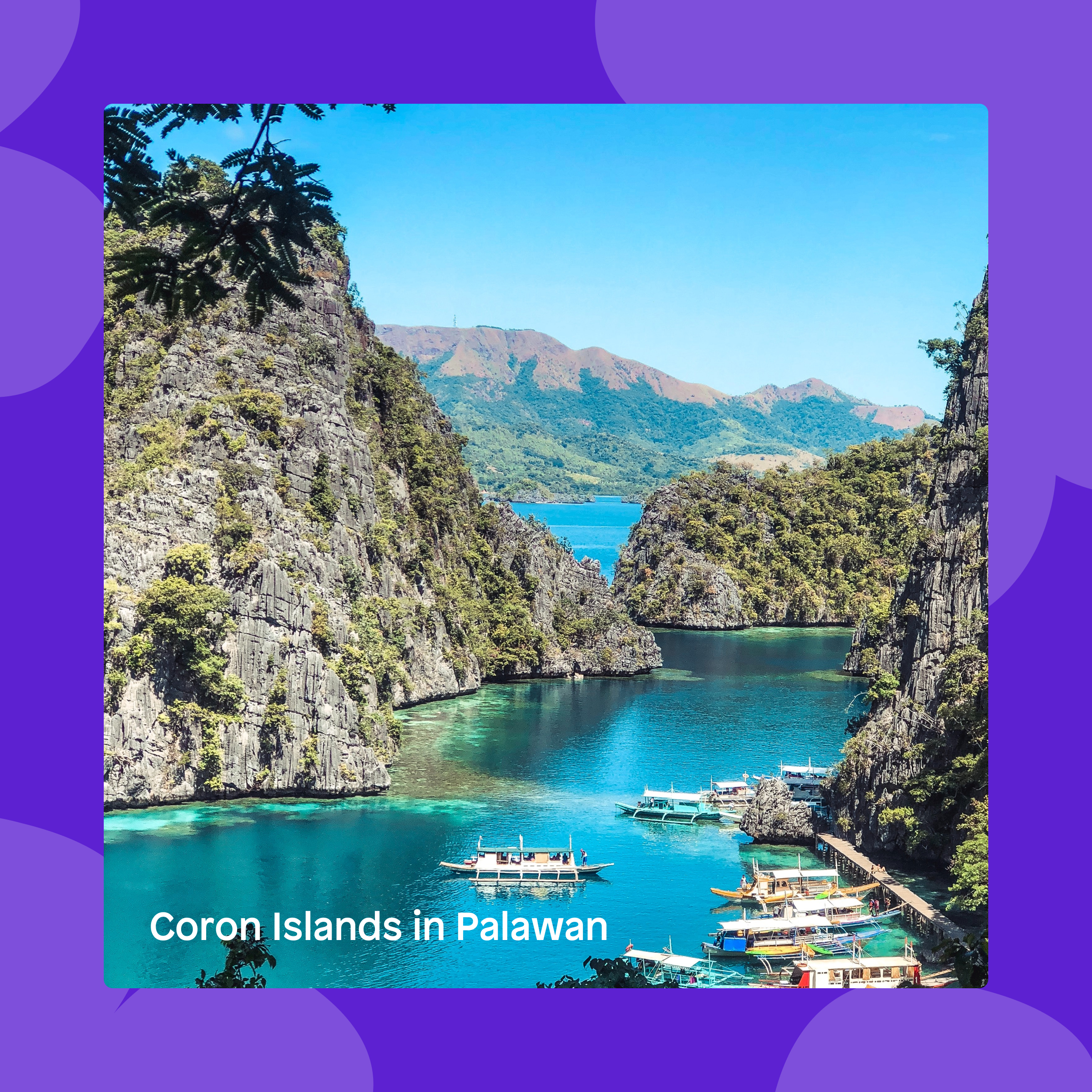 Do you have a favorite holiday/celebration from your country?
Sinulog festival in Cebu is probably one of the grandest and biggest festivals in the Philippines. It's a weekend full of dancing parades, and every street in the city goes wild for this celebration. 😉
Do you have any favorite memories there?Growing up, we had a lot of games we played on the streets. One with marbles, and one with a can and slippers. Just so much fun playing with neighborhood kids, before the advent of mobile games and iPads.
What's the weirdest thing in your country growing up?
The crime rate is high in the Philippines. But every time the famous Filipino boxer Manny Pacquiao has a fight, the crime rate in the Philippines for that day is almost ZERO! Everyone watches his fights, almost like a religion.
Lina, User Care Team Lead - Lithuania 🇱🇹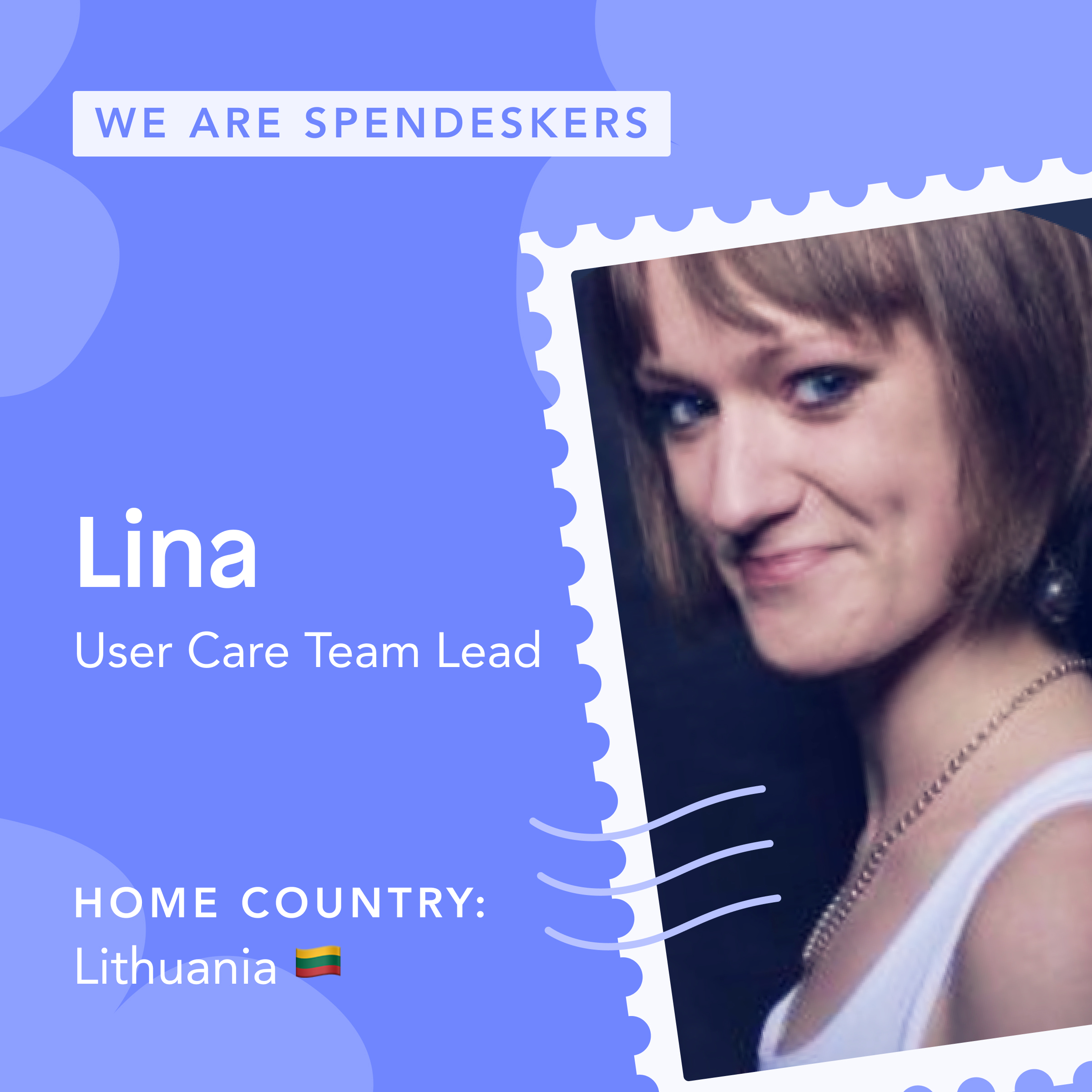 What are some fun facts about your country?
Lithuanian is the most ancient language in the Indo-European language group, sharing similarities with Sanskrit.

Basketball is our second religion (perhaps first - it's a pretty secular country). This is related to how much basketball played a role in the resistance movement against the USSR. I recommend watching this fun movie to learn more.

Lithuanians are the last pagans in Europe - we were converted to Catholicism only at the end of the 14th century. Due to that, numerous pagan traditions can still be observed in certain celebrations, festivities, local beliefs, and stories.
What interesting local foods would you recommend?
Saltibarsciai - best in summer! And a recipe for the day after a big party 😁 

Kibinai - ethnic minority food from Karaims (only found in Lithuania)

And a bunch of potato dishes, such as: cepelinai, kugelis, and vedarai.
Top 3 places you'd recommend for people to check out?
Vilnius - every tourist goes there, as it's our capital city. But it's a must-go. The old town is very cozy, charming, and full of surprises - if you know where to look 😉

Nida - Located on the Curonian Spit by the Baltic Sea. (The whole area is a UNESCO site).

Trakai - a castle located in the middle of a lake (30km from Vilnius). That's where you can try kibinai and meet karaims, and do many water activities in summer.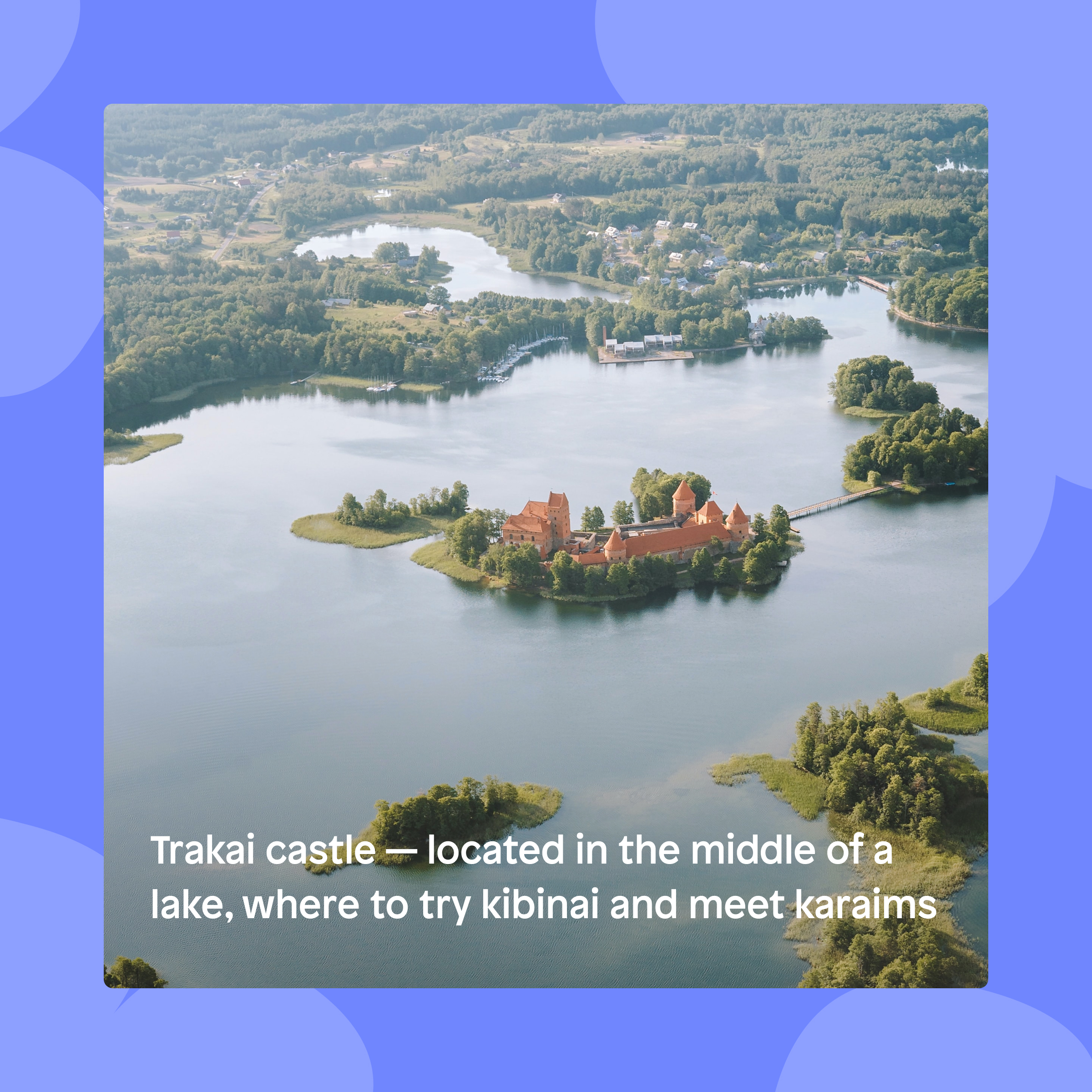 Do you have a favorite holiday celebration from your country?
Christmas Eve: to us, this is the most important night of the year, and due to our history it still maintains some pagan traditions even today. For instance:
There must be a minimum of 12 different dishes on the Christmas Eve table for each month of the year.

An extra empty plate must be on the table, for all the deceased family members who our ancestors believed would come to visit us that night.

Magical rituals are still practices commonly (mainly fortune-telling games with traditional food, candles, salted water, etc).
Dominique, Head of Community & Comms - USA 🇺🇸
Where are you from originally?
Petaluma, California - once upon a time known as the arm wrestling capital of the world. These days it's known as a cute town to visit one hour north of San Francisco.
Fun facts about your country
America is a true melting pot - there is no single culture. Every area of the country has a flavor of its own. That's probably why many Americans don't travel outside of the US - there's a lot of variety in scenery, culture, and lifestyle you can experience without leaving the US (though I highly recommend getting out & exploring other countries anyway!)
Any recommendations for an interesting local food to taste?
A bit random, but there is a strong frozen yogurt scene in the US. There are self-serve frozen yogurt shops everywhere, which I think is pretty representative of how Americans value "individualization" and being able to customize everything.
Top 3 cities you'd recommend for people to check out?
Savannah, Georgia is one of the most beautiful & historic cities in the US.

Carmel, California is a dreamy seaside village (Clint Eastwood used to be the mayor).

Maui, Hawaii is simply paradise. You can't not be in a good mood in Hawaii!
Do you have a favorite holiday/celebration from your country?
Clearly, Thanksgiving is our iconic American holiday. While we have plenty of occasions to eat decadent meals in France, I sadly haven't had pumpkin pie in over 3 years because it's too complicated to find & make if you're not in the US.
Do you have any favorite memories there?Road trips around California. You can drive just a few hours and find mountains to ski, beaches to surf, forests to hike through... there's so much natural beauty to explore. The weather is mild & sunny all year long, so weekend getaways are always an option.
Tibz, CS Manager - France & Vietnam 🇫🇷 🇻🇳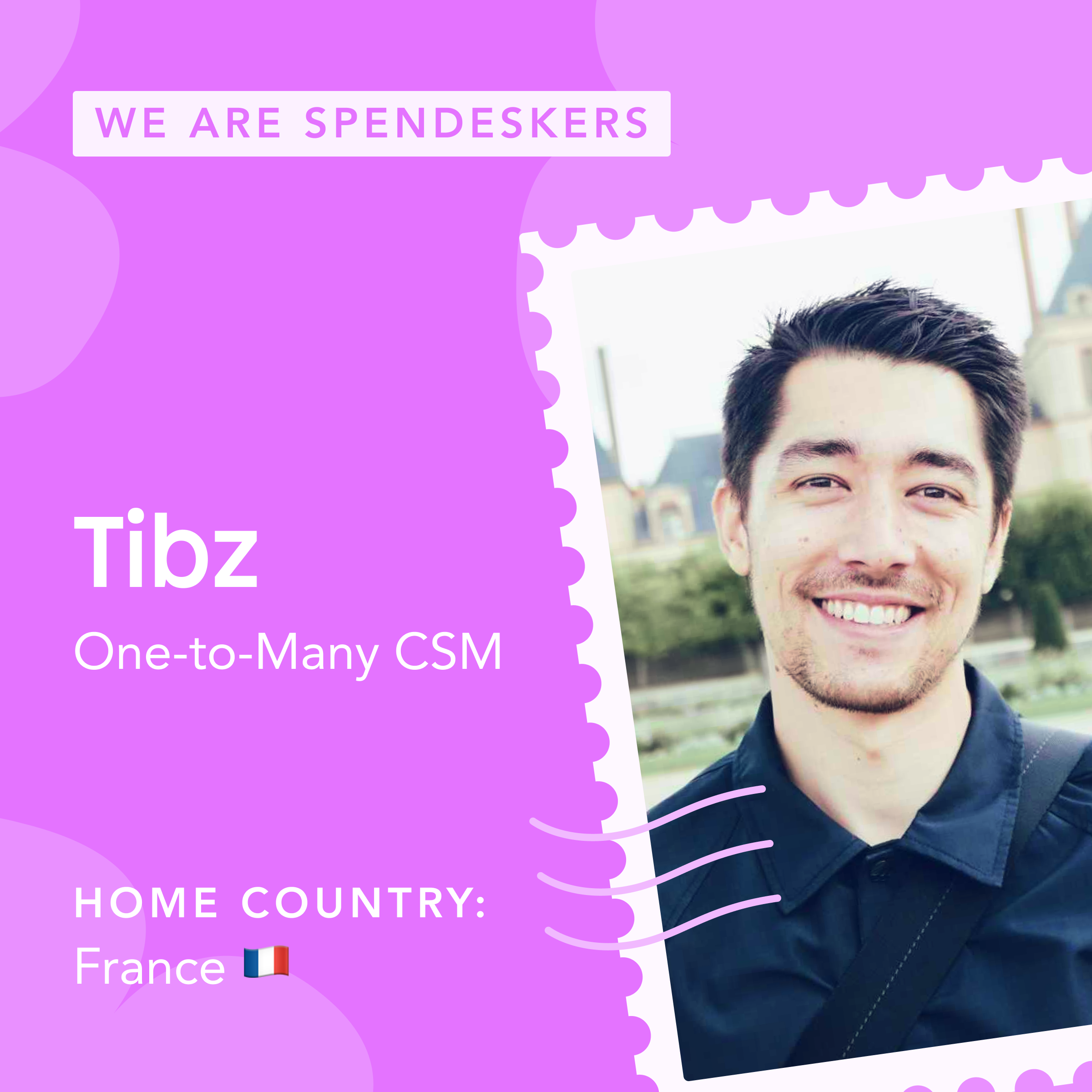 Where are you from originally?
France — my maternal grandfather came from Vietnam in the 40s and had never returned. He was the eldest of 5, so we knew we had family in Vietnam, but had never been able to reconnect with them until 2015.
What are some fun facts about your countries?
France is the most-visited country in the world (as of 2019, pre-Covid, of course).

Vietnam is the #2 exporter of coffee in the world, behind Brazil. The Vietnamese community can be found everywhere in the world, but especially in the US, France, Australia/NZ, Canada, Germany.
What are your favorite local dishes for each cuisine?
France: Socca (chickpea sort-of-crepe) & Farcis (roasted & stuffed vegetables) from the Nice region, in the southeast of France.

Vietnam: Thit Kho (caramelised pork ribs), served with rice on the side.
Top 3 cities you'd recommend others to visit?
France: Paris, Nice, Lyon

Vietnam: Hanoi (cultural capital), Saigon/Ho Chi Minh City (political capital + modern city with lots of places to go out and see modern Vietnamese life), Hoi An (very traditional and cute place to visit).
Do you have a favorite holiday/celebration from your country?
France: Galette des Rois 😋. These are beginning-of-the-year celebrations around eating an almond-flour cake. The youngest person in the room has to go under the table and assign the different slices randomly ("Who gets the next one?" "Give it to Marc", etc.)

Vietnam: Lunar New Year — a great opportunity to have lots of great food with family!
Do you have any favorite memories?
Meeting my extended family for the very first time in Vietnam, in 2015 — we had to make the connection through our local guide at the time + using social media to reach them and organise a big family gathering with long lost relatives. Since then, I've been able to keep in touch with cousins around the world (Germany, Australia, Vietnam).
What's the weirdest thing in your country growing up?I grew up in France and French people are terrible at queuing up, except in bakeries.
Felix, Software Engineer - Hong Kong & Germany 🇭🇰 🇩🇪
Where are you from originally?
I am half from Hong Kong and half German, but spent most of my time growing up in Hong Kong.
What are some interesting facts about your country?
We used to be a part of Britain until 1997 when we were handed back to China.

Hong Kong has more than 250 islands.

Hong Kong has the greatest number of skyscrapers in the world.
What are your favorite local foods that you'd recommend others try?
Dim sum

Milk tea

Pineapple bun
Do you have a favorite holiday/celebration from your country?
Chinese New Year. It's when the whole family comes together and celebrates the coming of the new year.
We hope you learned some interesting new facts today, and have a couple new destinations to add to your travel list!
If you're Interested in joining our international team and becoming a fellow Spendesker, we're currently hiring for new roles in Paris and around the world. À bien tôt! 😉