Feelings over features: Introducing our Super Satisfying brand campaign
Article
It's an exciting day here at Spendesk as we unveil our first-ever integrated brand campaign, showcasing the ultimate (and perhaps unexpected) benefit that Spendesk brings to thousands of businesses and their people.
If you're in London, Paris, Berlin or Hamburg, you may know the punchline already. But if you haven't yet stumbled upon our billboards on your way to work, spoiler alert — we landed on a rather unconventional route for our big brand debut.
When we considered all the ways we could introduce Spendesk to the wider world and show the true value of our complete spend management solution, we had to go beyond features. This campaign needed to capture how unexpectedly elegant technology makes us feel.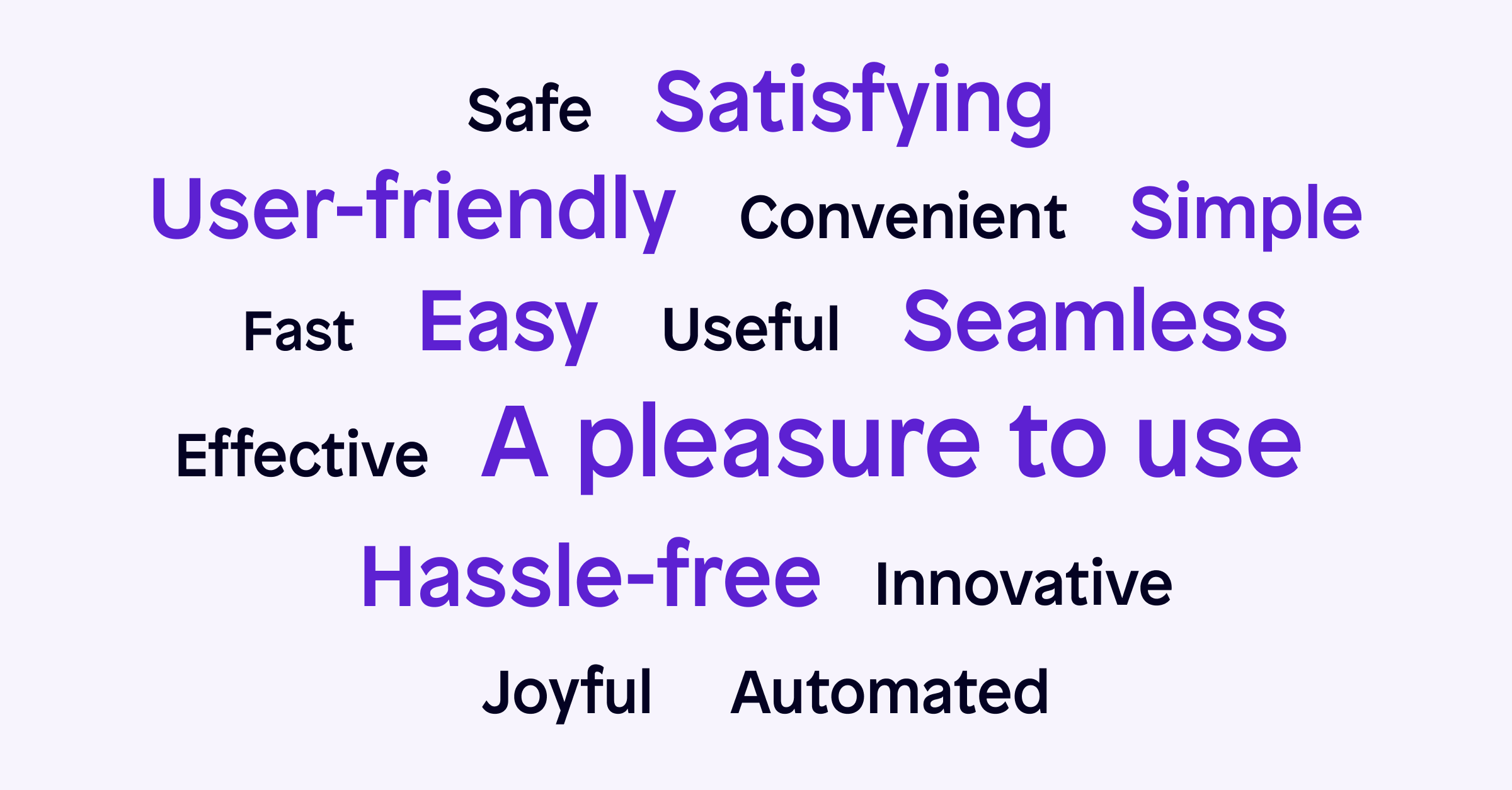 And who better to tell us how it feels to use Spendesk than our very own customers. We spoke with dozens of customers across roles and geographies to understand what they find most valuable about Spendesk, and heard things like:
_"I can finally relax with everything accounted for"
__"Such a relief to see the entire budget in one place"
__"My team has more peace of mind"
_"It's made my life literally a thousand times easier…"
We heard how great it feels to save time, to save money, to feel in control. We heard how enjoyable it is to use a tool that lives up to its promise.
It became clear that, while Spendesk's robust set of features were much appreciated, they were a means to an end.
The functional benefits of company cards, expenses, invoices, accounting, approvals, budgets and spending reports lead to one oh-so simple but underrated emotional benefit:
And there it was: the simple message that perfectly captures the true value of spend management and what makes Spendesk beloved by thousands of finance teams and employees.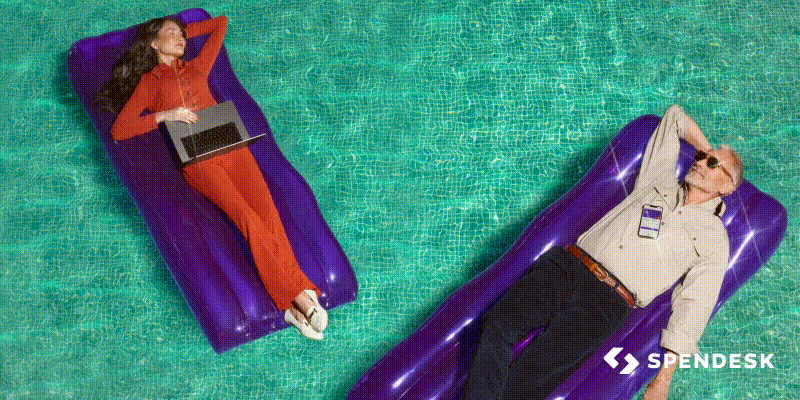 Satisfaction at work is underrated
Why do we feel so strongly about the promise of satisfaction at work?
It goes back to our mission: to liberate businesses and their teams to do their best work.
Great technology doesn't just help your teams, it sets them free. It replaces repetitive tasks with an opportunity to add real value. You don't just win efficiency — you get satisfaction.
In an era of rampant burnout and resignations, engaging and retaining employees has become the top priority for growing companies. People are your company's greatest asset, and technology has an important role to play in giving them the focus, clarity and headspace to do great work.
What satisfaction looks like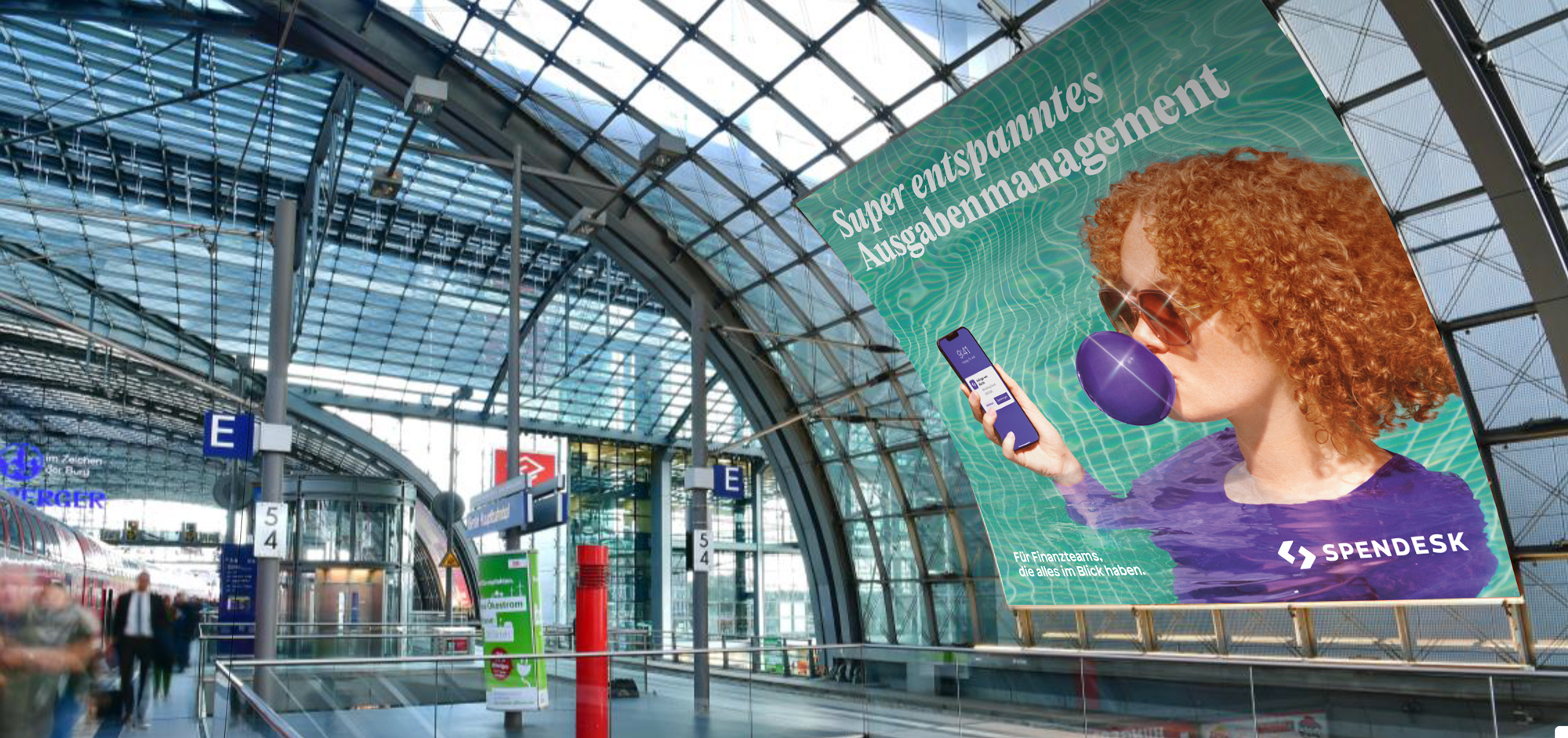 With summer vacations around the corner, we thought it fitting to evoke that sunny, satisfying feeling of a day by the pool. Is it a bold statement to put spend management on par with a relaxing summer holiday? According to our customers, it's not far off. But we'll let you be the judge…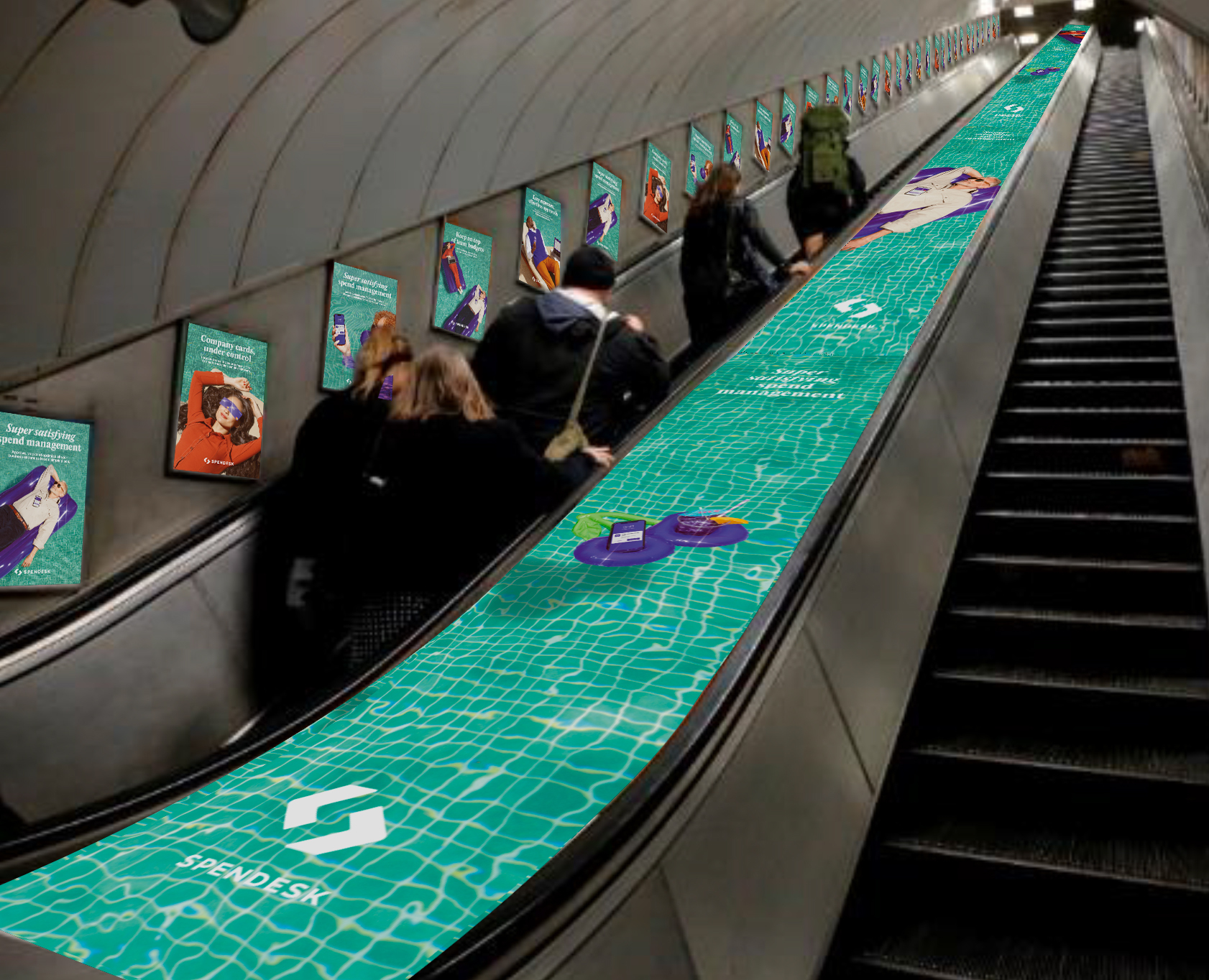 If you find yourself in London, Paris, Berlin or Hamburg this summer, we hope that seeing these satisfied faces around town helps transport you to a happy mental place, even amidst the rush of your morning commute.
A long list of thank yous
It takes a village to bring a super satisfying campaign to life! A huge thanks to everyone involved — our customers for sharing their time and feedback with us, our creative partners at Design Studio, our media partners at Tug and countless Spendeskers who poured their passion into this project.
Stay tuned for more to come…
Working on this campaign unleashed a whole lot of creative ideas, which we'll be rolling out in the coming weeks. Just one hint: for our friends in Berlin, keep an eye out for some super satisfying purple treats around town from June 20-24.