Spendesk Customer Crunch: May 2022
Article
In this Customer Crunch:
🏅 Your peers recommend: Spendesk Invoice Management

🆕 Visibility into the status of expense claims

🆕 Actionable insights into your spend

🗳️ CFO Salary Benchmark Survey
Your peers recommend: Manage invoices with Spendesk
In a recent survey, finance professionals using Spendesk voted invoice management as the second most critical feature our platform offers (after accounting preparation). You can get visibility into all your payments with a single platform - subscription, card payments, invoices .. It's easier, more reliable and saves you hours each week!
You can find additional information here.
New: Your employees have visibility into the status of their expense claims
Employees now benefit from a clear, real-time reimbursement status of their expense claims. Note that soon, we will also add the name of the approver in the "Approval" status.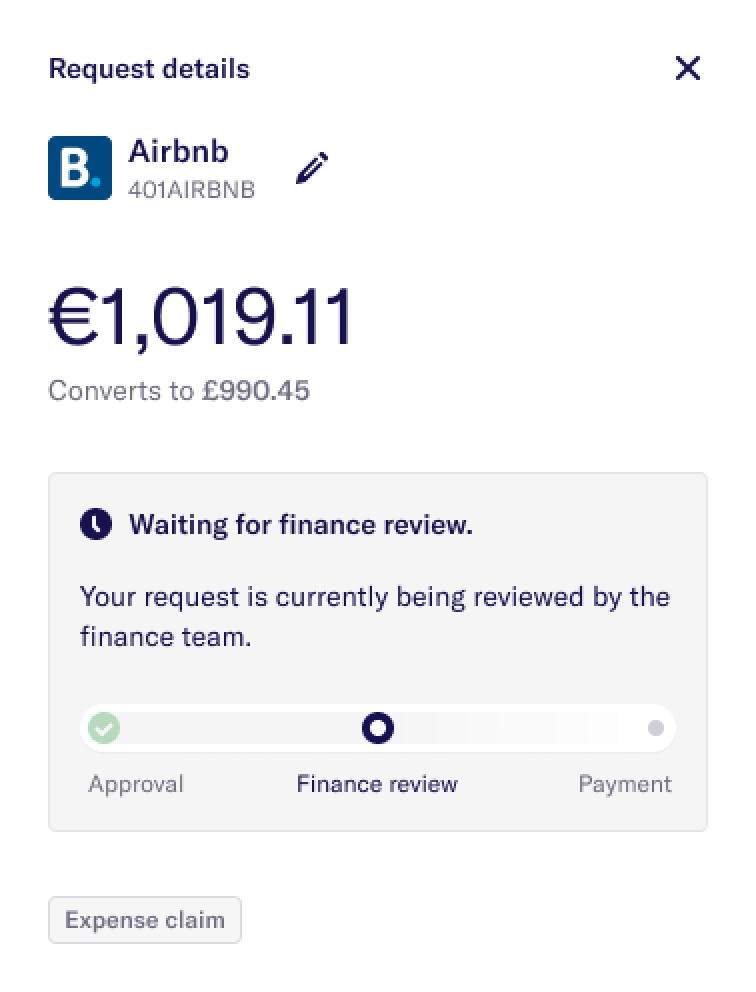 New: Get real-time and actionable insights into your spend
Add up to three analytical fields autonomously, without the need to ask Spendesk. These fields will appear in your purchase requests, enabling you to better track and report on your company spending. Get accurate spending reports faster with less work!
Share your insights in the Salary Benchmark survey
CFO Connect, the global finance community powered by Spendesk, is running an anonymous salary benchmark survey in order to promote fair and transparent pay across the finance industry. This survey is intended for any finance professional. You will be among the first to receive the insights in this newsletter in June. Participate here until the end of May!
Be on the lookout for a new issue next month!
— The Spendesk Team