9 productivity tools to help your team work more efficiently
Article
Ready to turbocharge your team's success in 2019? As awesome as humans can be at times, the plain fact is that we all have limitations.
At the same time, businesses need to be as efficient as possible. With more efficiency comes more productivity, and hopefully more sales.
This is where good tools become essential. Tools augment your team's efforts, helping them take their game to the next level.
If you're a little unsure of which tools you need to be using in your office, join us as we give you the low-down on 7 brilliant productivity tools.
TMetric (time tracking tool)
Managing time is at the heart of productivity. TMetric is a time tracking tool that tracks each team member's leaves, attendances, breaks and, of course, their working hours.
It's essential for businesses who are using remote or freelance workers, and thus need to ensure employee efficiency and productivity according to hours worked.
TMetric shows you how many hours of work a team member has worked on a particular task. This may sound a little overbearing, but it really just makes sure that you understand how long certain jobs take. This lets you pay people fairly, and keep workloads at a reasonable level.
It's also a useful tool for your staff, as it provides you both with detailed reporting which shows the employee where they can improve and optimize their workflows and processes.
Imagine that you have a strict budget. The application lets you forecast the number of hours you need for each project, ensuring that your team works towards the deadline(s) and doesn't go too far over your estimated number of hours and consequently your budget.
Prices start from $6 per month.
Wrike (project management tool)
A good project management tool helps to ensure that important projects are completed on time. Efficiency improves, and deadlines are met.
Wrike is a handy project management tool that makes it easy to allocate resources to tasks. It also lets you resolve scheduling conflicts, reorganise assignments, and estimate your team's workload.
Then, it provides you with reports that visualize team performance and your project.
Wrike is ideal for in-house teams and remote teams. Remote teams are able to collaborate from anywhere, with the application ensuring that monitoring real-time progress is done in just a few quick clicks of the mouse.
You can also use Wrike to break down your projects into subtasks, which are then broken down further into specific duties. With Wrike, managing a project has rarely been this easy.
Prices start from $9.80 per user per month.
Slack (team collaboration tool)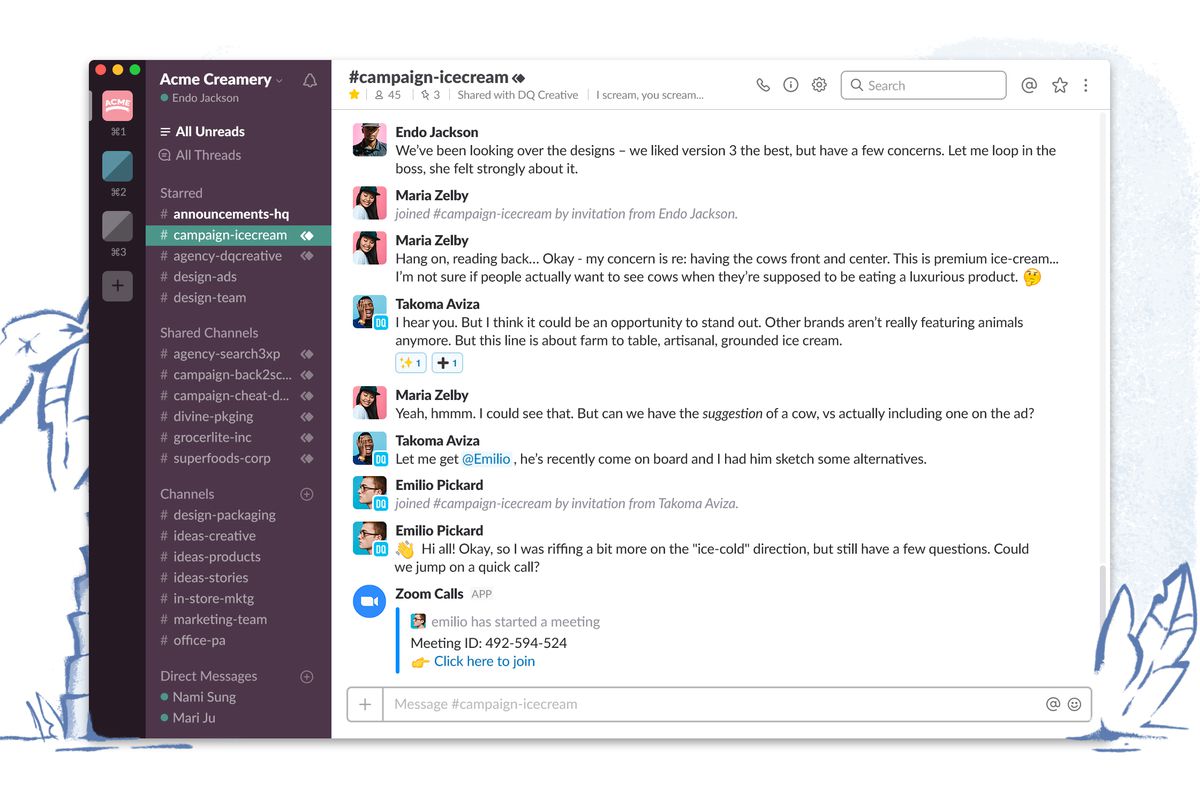 When teams are connected, productivity is said to increase by at least 20%. In 2019, team communication apps are such that absolutely everything can be scrutinized to the tiniest detail.
Slack is a popular team collaboration tool that brings your team and their conversations together in one simple hub. Messaging is done in real-time, and all conversations are archived for future reference.
Because Slack is constantly updating its external services, it's clearly the leading messaging app for teams. Its filters and search are super advanced, and this makes it easy for any team member to find whatever they want.
Plus, Slack is compatible with Android and iOS and can be used anywhere at any time.
Slack is free to use for the most basic package.
Aritic Pinpoint (CRM tool)
If your business is scaling so quickly that you're finding it hard to cope, Aritic Pinpoint is your new lifesaver. It's a full-stack marketing automation app that lest you automate your social media posts, push notifications, SMS, and email outreach so that you're better able to engage with prospects before converting them.
With a focus on profiling and nurturing your leads through numerous channels, the app targets, segments, and converts.
Prices start from $59 per month.
Evernote (organisation tool)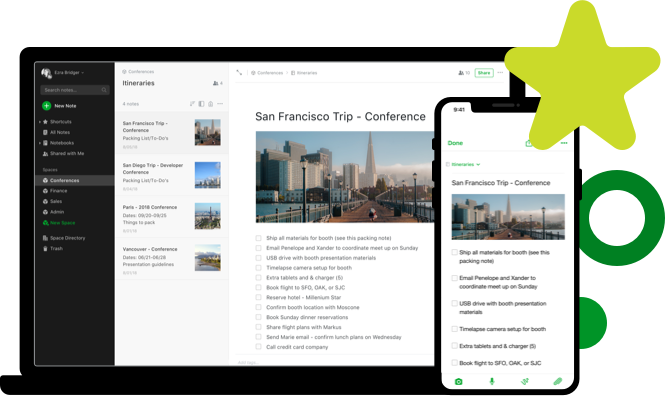 Imagine if someone on your team has an awesome idea that they share with the group. But because no one made a digital note of it, it got forgotten about. Damn.
Evernote is the app that helps you "remember everything." Which team wouldn't want that?
By setting reminders, organizing photos, synching data and files across numerous devices and clipping contents, Evernote boosts your productivity like a few other apps. It makes everything searchable and accessible on your laptops, mobile devices, and the web, and it brings your whole team together on one digital notepad, transforming the way you work.
Evernote is free to use if you opt for the most basic package.
Front (email management tool)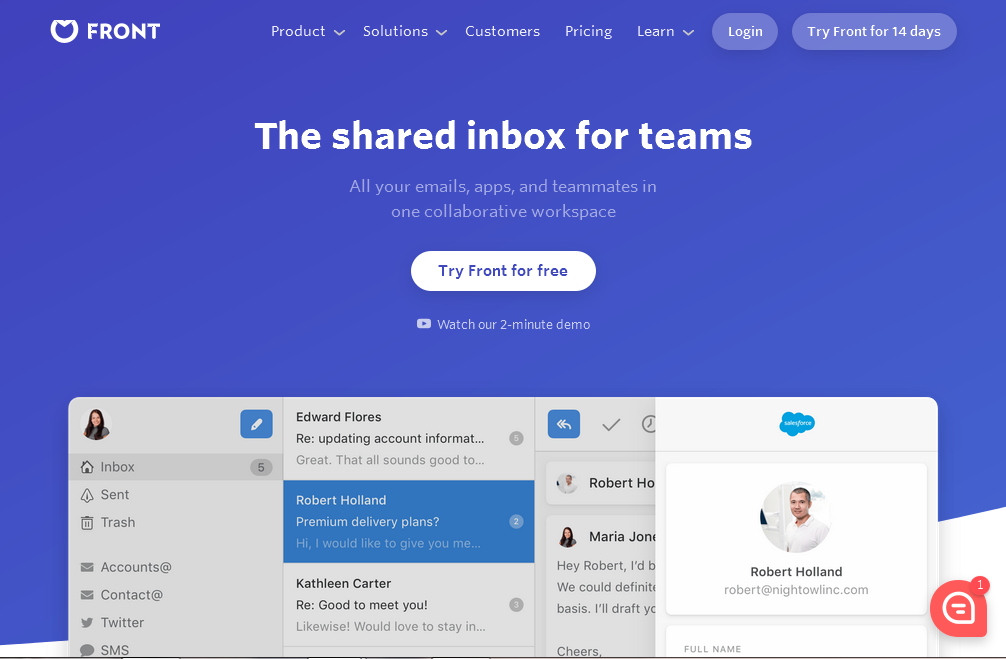 Inbound emails can be a real pain, can't they? The sheer volume can kill productivity dead.
This is where Front, an email management tool sent from heaven, can help. Front brings together all your external and internal messages into one inbox. This includes emails, and it also includes all your social media notifications and so on.
The benefit of a single inbox is that it boosts internal team cooperation. This, in turn, enhances customer satisfaction, and it improves the way you communicate with your clients.
Because Front easily integrates with existing software such as Salesforce and Github, it's many teams' preferred email management tool.
Prices start from $15 per user per month.
[If you want to compare it with other tools, here's a helpful list of Front alternatives.]
StayFocusd (employee monitoring tool)
How many hours do you reckon you've lost to mindlessly scrolling through your social media feeds?
We've all been there. Whether it's Facebook, Reddit, Instagram, or even researching how Stonehenge was formed on Wikipedia - we've been down the rabbit hole at work.
StayFocusd is a handy tool that helps your team stay focused on the task at hand. It's a free Google Chrome extension that restricts the amount of time a team member spends on unproductive websites that have nothing to do with your project.
They can still browse their favorite websites for a bit of light relief. But once they've spent too much time browsing, the site becomes blocked for the rest of the day.
Note: To see how much time you're spending on each task using the day, consider using a timer app for tracking your time.
ProofHub (Task Management Tool)
ProofHub is a leading  task management and project management tool  that gives you full control over your tasks and helps you manage your projects effectively.
From planning work to collaborating with the team, organizing files and documents and keeping track of resource and project progress with time and other reports, ProofHub puts everything under one roof.
It fits in every work culture and gives project managers better control over their teams and projects through seamless communication.

The key highlights of this platform, including Chat, File proofing, Announcements, Discussion, Gantt chart, Kanban board, Custom roles, Custom reports, Files, Notes, Timesheets, and much more.

Price: $99 /month (limited time offer) with a 10% discount on annual billing and no per-user fee.
Tidio (easy live chat)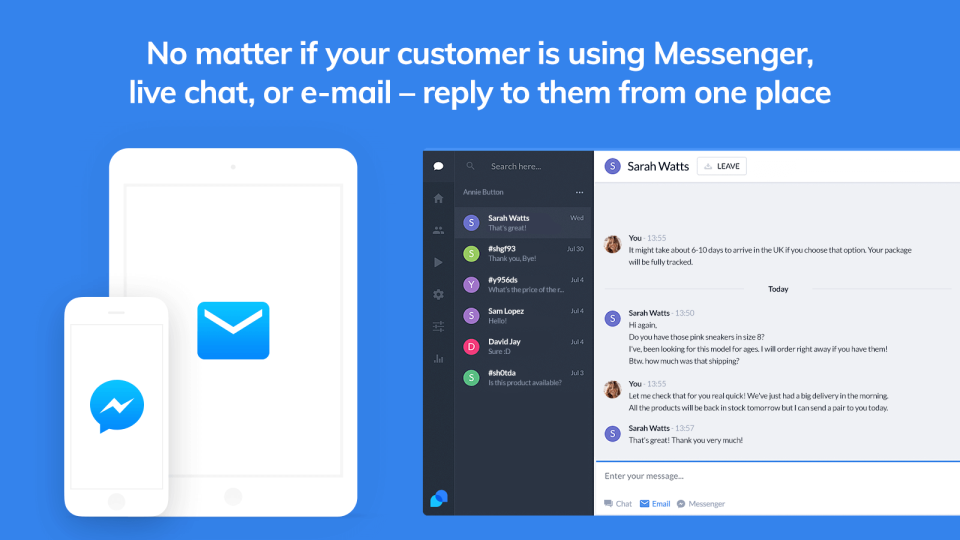 Tidio is a great live chat tool that'll increase your sales and marketing productivity by streamlining conversations with your site's visitors. Recent studies have shown that live chat can dramatically increase support and sales teams' output, and free up their time by automating repetitive and tedious tasks.
Among the best features of live chat is helping your customers get access to additional information without leaving your product or service pages. For visitors with detailed questions, a chat system can connect them with an expert on the spot.
Live chat makes potential and current clients happier without expanding your sales or support teams. And now that everyone's using it, it makes sense for you too.
Right Inbox (email productivity tool)


More than 250,000+ professionals use Right Inbox for Gmail for next-level email productivity. Right Inbox saves you time on repetitive tasks and helps you to send better emails, in less time consistently.
You'll find a variety of features designed to soup-up your conversational skills.
Switch signatures, insert a templated message, set up an email sequence, or add a GIF at the click of a button. Plus many features that allow you to sync with your preferred CRM platform, add private notes to your messages, and set up email reminders.
Final thoughts
From email management to project management, there are tasks and processes you can - and should! - trust technology with. You not only get a hand with routine tasks such as monitoring, tracking, and analytics, but completely delegate whole workflows to tools that are designed to spare you the time that could be better spent.
The job gets done and your team is on top of their game, focusing on the essential tasks.
And that means saving tons of cash for your business in the long-run! The process of boosting your team's productivity and efficiency is a marathon, not a sprint, but with the right tools you can really accelerate it.
Give them a go and once your team is up to speed with each tool, it should be plain sailing from there on in. You'll be surprised to see where it can get you!
For the best tools to automate and improve your company's finance processes, grab our guide:
Kas Szatylowicz is a social media manager and outreach coordinator at Nightwatch — a search visibility tool of the next generation. Check out Nightwatch blog and connect with her on LinkedIn or Twitter: @KasSzatylowicz