Spendesk CFO Fabien Dawidowicz: "A CFO needs to be a good listener"
Article
At Spendesk, we work with CFOs and finance teams every day to help them take back control of company spending. Which is why we're so excited to welcome our very own CFO to the team, Fabien Dawidowicz.
Fabien brings over 17 years of finance leadership experience to the role, and he's on a mission to help businesses spend smarter. A graduate of ISG Business School in Paris, his previous roles include financial audit PWC, CFO at dagobert and most recently CFO and Group Executive Vice President at John Paul.
We caught up with Fabien to talk about the role of the CFO in a fast-growing startup and the skills a modern CFO needs to be successful.
Given what Spendesk does, some people might be surprised to learn that Spendesk did not have a CFO. Why now?
Spendesk was lucky to have a lot of financial knowledge in the company from the beginning. Rodolphe, our CEO, has held both CFO and COO roles before Spendesk.
Now, Spendesk is scaling rapidly. The team has grown to almost 100 employees already and will double soon. Many processes need to scale and it is important to have a strong structure in place before the next steps, not just in finance but in every area of the business.
Is there ever a 'right time' for a startup to hire a CFO?
There's no rule really. Generally, it's the CEO who needs accurate and detailed financials for funding and bank requests. At the beginning, the CEO can gather this information with the help of external experts – but only until the company reaches a certain size.
From my own experience, I would say that typically when a business exceeds 40 to 50 people it gets too complicated for a CEO to manage the finance function on their own.
Also, many businesses find that when they reach a certain amount of revenue, the pressure on cash flow and finance grows. That's when you need strategy and structure. And the later you build these, the harder it gets.
What's the most important thing to do for a CFO when arriving in a new company?
Building connections is crucial, as is learning about the culture of the company and the product. For example, what features are the product team planning for the future? What's the CEO's strategy? How do we pitch a client? And of course, what are the key metrics for the company?
In summary, taking time to understand the entire business before getting to tactical leads to better finance and operations decisions.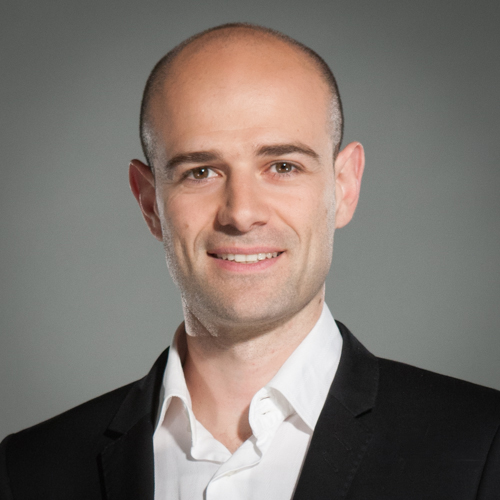 F__abien Dawidowicz gained a lot of experience working with startups and SMEs: "What I like about smaller companies is that you have to be really hands on, I feel comfortable taking over operational tasks myself when it is needed."
What skills does a modern CFO need to be successful?
Today, a good startup CFO needs to be across what's happening in all areas of their company. That means they need to be a good listener who is able to collect and analyze a lot of information in order to make informed decisions.
Also, a CFO has to know their business but also do business themselves. This means they need to find a good balance between consulting and rolling up their sleeves.
Why do you love being a CFO?
I'm biased of course, but to me the role of the CFO is the most exciting role in business! To build a successful finance strategy you have to really understand a business at a fundamental level. What keeps it running and what levers will help it grow?
In a startup, it's even more exciting. You can have a lot of influence on the direction of the company and can help to build something great. I've been part of high-growth businesses before, and it's always super interesting to see the development over the years based on the foundation we built in the beginning.
Has the role of the CFO changed?
Definitely. It's changed a lot in the past few years. The CFO used to be a super accountant, a good technician – now they are consultative business partners. The CFO's performance is now measured on business KPIs with a much stronger link to sales targets.
Why did you want to join the Spendesk team?
First, the culture: I appreciated people being open, friendly and relatable. That's very important to me, because as a CFO you have to work with every department and that is much easier if everyone works well together.
The second thing is, of course, the product. Spendesk is dedicated to helping CFOs and finance teams spend smarter. At Spendesk, I feel I can really help to develop the product and contribute to the direction of the business with my experience.
What challenges are you excited to tackle at Spendesk?
Spendesk is more mature than many other companies at this stage, with more processes in place. But as we grow we're going to need more structure on the finance side of the business as the focus has been mainly on growth so far, naturally.
The good news is people at Spendesk move fast and are willing to pivot and adopt new processes quickly.
What are your short-term plans at Spendesk?
There are three pillars: understand the business, build the finance team and be a financial evangelist.
First, I have to understand how the business works and what its growth drivers are. Then it's on me to structure this information, help the business get ready for the next phase of growth and, finally, build the finance department.
From there, part of my job will also be to train the internal teams, such as Sales, Customer Success or Product, to even better understand how finance departments work, to help them serve our clients and improve our product. I'll also actively help to build the CFO Connect community, which is very powerful and will grow quickly.
Do you want to join the team? Spendesk is hiring!