Five e-commerce tools to help grow your business faster
Article
Today, it's easier than ever for someone to start their own e-commerce business. Fed up with the office grind? By next Tuesday you could be CEO of Patty's Custom Hammocks!
This accessibility is a great thing, but it can also lead people to jump headfirst into something they might not be fully prepared for. The world of e-commerce can be much more complicated than it seems, and the first few years are often particularly overwhelming.
But fear not, intrepid voyager! The growth of the e-commerce market means software outfits now offer clever and intuitive tools to give entrepreneurs their best shot at staying in the game and expanding their business.
In this post, we'll take a look at five essential software tools to help you grow your bottom line and succeed in e-commerce, all while saving you time, money, and stress.
#1: Sales platforms
Of course you need a decent online sales platform; you're selling stuff on the interwebs!
As obvious a point as this might be, it's amazing how many startups commit to an e-commerce sales platform without taking a detailed look at the range of options out there. Many people go for the first product they find, or whichever tool they're most familiar with.
However, as you'll already know from online shopping yourself, not all sales platforms are born equal. You need something intuitive and easy-to-use, with the right functionality to support you and your customers.
Dependability is key: with the competition out there, you can't afford for any of your customers to have a single bad experience. You can spend all the time in the world on e-commerce marketing, but if customers have a hard time with your sales platform, it'll all be for nothing.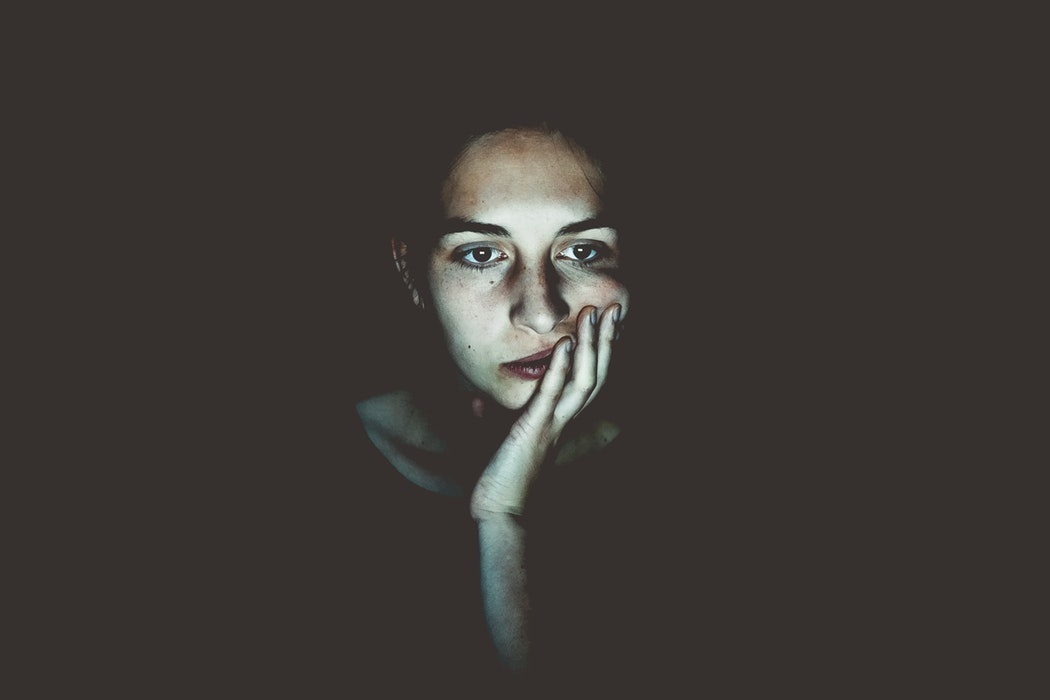 The best way is think about what for instance ecommerce email marketing campaigns are going to be for the coming year and pick the tools that will allow you to do exactly those campaigns. If you need abandoned cart emails, the software should allow you to send those.
(While you're at it, here's a nice list of the most powerful marketing words to use in your emails and calls-to-action.)
Similarly, if you want to send emails based on page visits, your tooling must be able to track website clicks and trigger your messages to go out. So making a list of what you want to do is the short track to being happy with the solutions afterwards.
Integration is also important. You need to make sure you invest in a sales platform that works well with your inventory management and accounting software. Otherwise you'll find yourself with pesky information gaps.
Here are some sales platform options you might want to consider: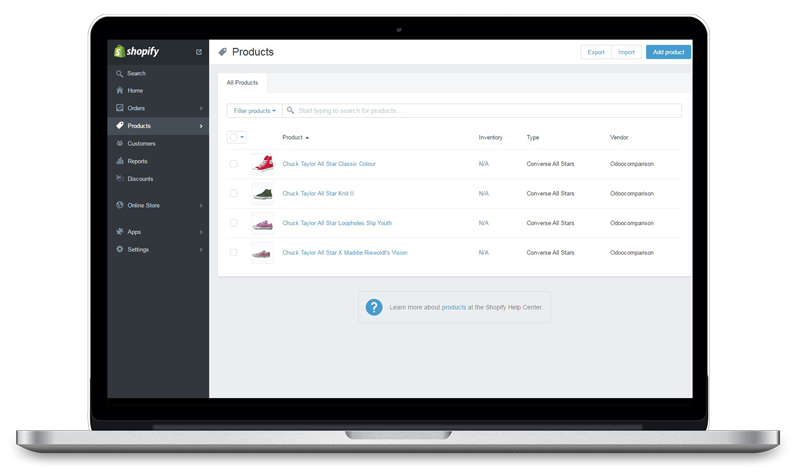 An intuitive and popular choice, Shopify's easy-to-use platform enables users to launch a site quickly and painlessly. It's the leading eCommerce website builder for businesses all over the world. Using Shopify, you can easily build and design your business website and sell products/services both online as well as offline.
Shopify also features helpful built-in features such as inventory oversight and tax management.
In addition to this, users can choose from plenty of great apps on the Shopify App Store that can help them with marketing, customer support, shipping and security. Read this Shopify review for more information on this excellent hosted solution.
Another user-friendly system, Vend features a strong focus on integration and simplicity. It also offers an attractive loyalty program, and is able to be either locally-installed or cloud-based, meaning network outages are no problem.
Ideal for lower-volume merchants, Square features predictable flat-rate pricing and an easy-to-use set of features. It also offers free tools for selling online, all while ensuring quick and dependable customer service.
Amazon
Selling on Amazon is a popular option for many e-commerce businesses because of its massive audience. It can be a great way for potential customers to discover your product, and Amazon can also take on a lot of logistical challenges that come with e-commerce.
#2: Inventory management
In online business, things move quickly. Customer queries, new products, suppliers, shipping: there's a lot you need to stay on top of every day.
One thing you can't afford to take chances with is the state of your inventory. You need to be certain that you're stocking the right products, and that these products are available at the right volumes. The last thing you want is to offer your customers products you don't actually have access to.
A dedicated inventory tool can help you out a lot. With the right tool, you'll rest easy knowing your products are available at the right volumes, every time. Integrate your inventory management with your sales platform and accounting software, and you'll have a powerful way to manage your business cycle.
Many sales platforms (for example, Shopify and Vend) offer built-in inventory management functionality, which is great if you're selling using just the one channel. For multi-channel operators, you'll need something capable of working across all of your platforms.
Take a look at these inventory management tools to see if they might work for you**:**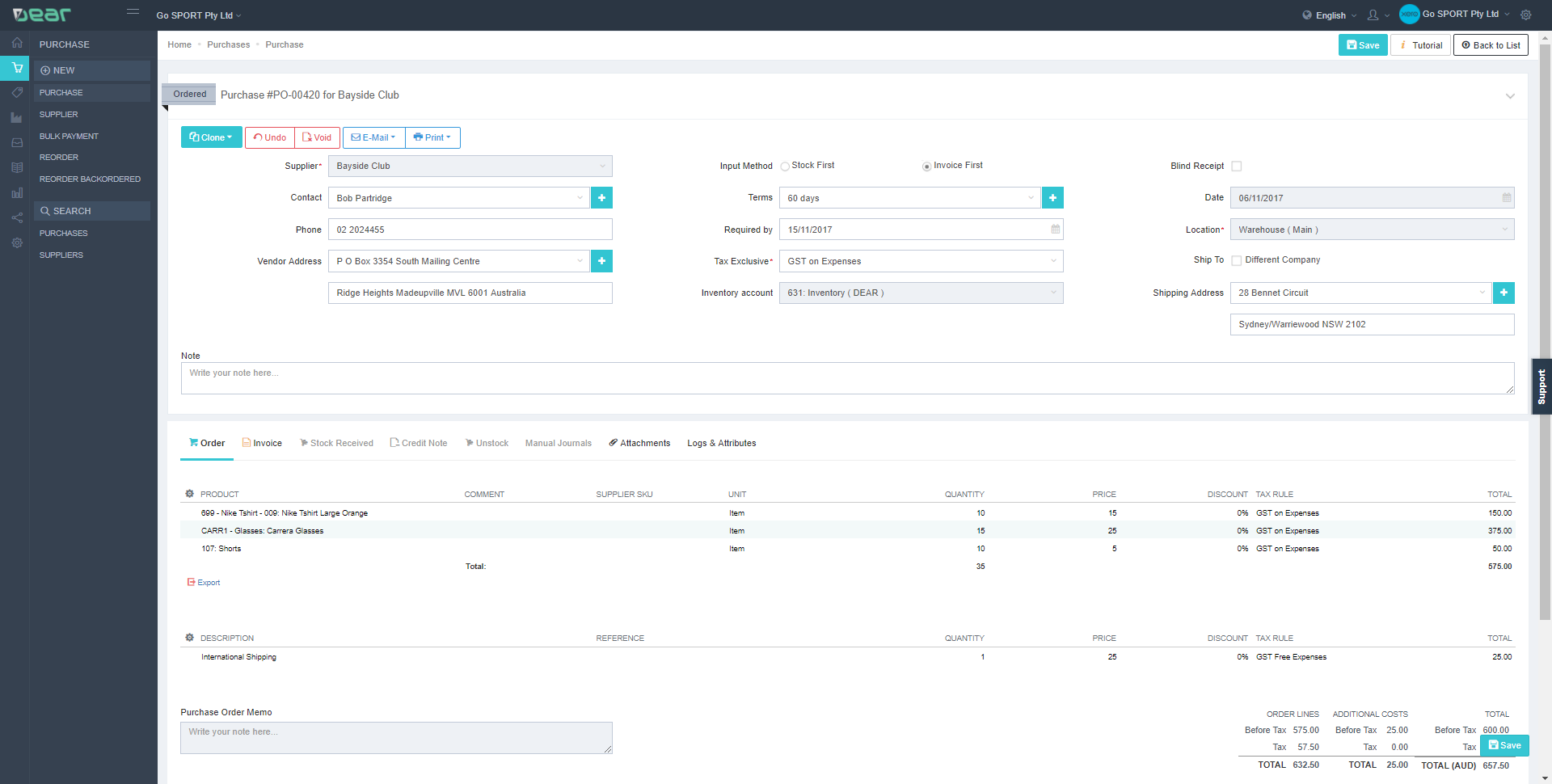 Suited for small to medium businesses, Dear Inventory features a high degree of functionality with accounting tools such as QuickBooks and Xero, as well as sales platforms such as Shopify. With Dear Inventory, users can manage every stage of the product life cycle, saving costs and ensuring product availability.
TidyStock is an easy-to-use cloud-based inventory management system aimed at improving customer service and profitability. TidyStock helps users to optimise their inventory, as well as providing powerful reporting and analytics. TidyStock also integrates with a wide range of accounting and sales tools.
#3: Accounting
Not all that long ago, getting a handle on accounting processes and systems was an expensive and confusing task for e-commerce businesses. Thanks to the range of intuitive, easy-to-use accounting software out there, this is no longer the case.
A powerful and responsive accounting tool can save your online business a lot of time and stress. With the right accounting software, you can automate complex processes, demystify your tax obligations, and ensure your day-to-day operations don't get bogged down with tricky details.
What's more, through integrating your accounting software with your sales platform and inventory tool, you can ensure clear and seamless oversight of your business cycle.
Flick through these great accounting tools and see what you think**:**
Xero is the darling of many thousands of small businesses for a reason. Built with the aim of providing the most intuitive possible user experience, Xero helps you turn tricky tasks into simple step-by-step processes able to be completed from a single page. Xero also integrates with a huge range of other software tools.
Learn more about expense management with Xero.
With FreshBooks, users can simplify and automate repeat tasks such as invoicing and payment collection. The customisable performance dashboard offered by FreshBooks aggregates important information into a single clear overview. FreshBooks also features great optimisation for mobile users.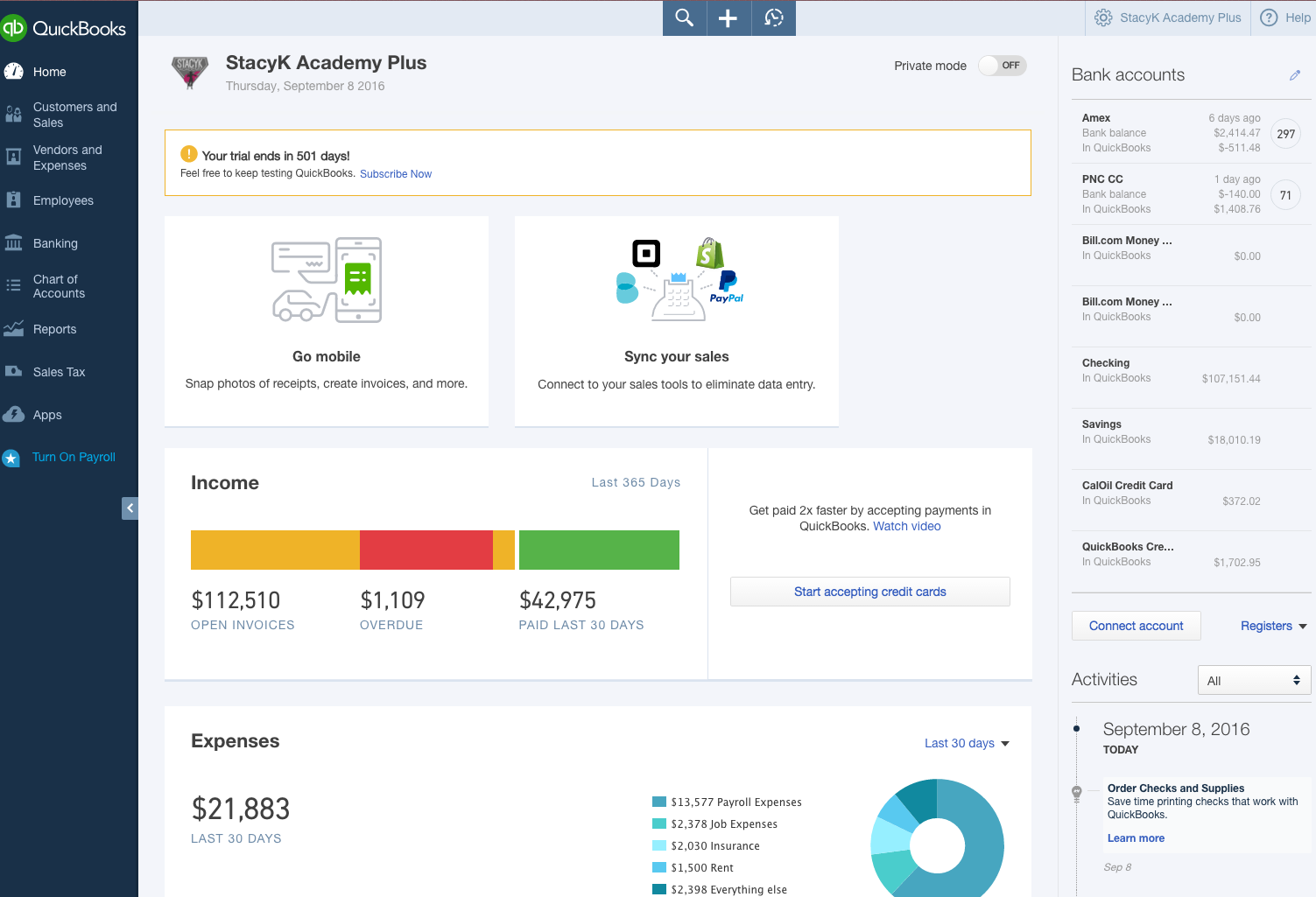 QuickBooks is a widely used accounting tool aimed at automating business and banking processes, featuring handy tools to help make complicated processes quick and straightforward. QuickBooks also allows for quick and easy financial performance monitoring, generating reports with just a few clicks.
#4: Invoicing and accounts receivable
Anyone worth their salt knows invoicing and accounts receivable are the lifeblood of any online business. Get these wrong, and the whole machine can grind to a stop.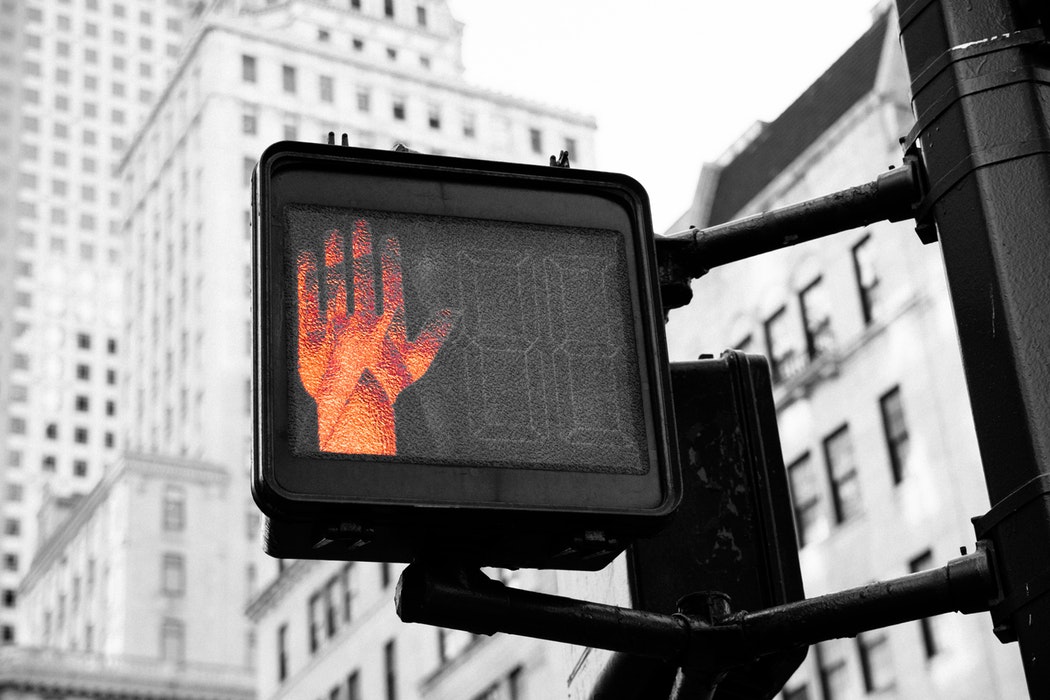 In addition to your sales platform and accounting software, you need a tool to help track and receive payments from clients, all with a high degree of accuracy and efficiency. The faster you can receive payments from clients, the better - the most efficient option is usually NOT handling payments through your bank!
Fortunately, there are now a helpful range of tools to help standardise and automate your invoicing and accounts receivable processes. This can help give you certainty and confidence, not to mention saving you valuable time and effort.
Have a think about how these invoicing tools could help you and your business:
Stripe is an integrated invoicing tool aimed primarily at online businesses. Capable of working with a range of sales platforms, Stripe wins points with users for its simplicity and clean design. With Stripe, users can access detailed breakdowns of customer information, including payment histories.
FastSpring is a payment tool offering a range of global subscriptions and payment functions. FastSpring works easily across web, mobile and in-app purchasing, and users can automate payment processes from a wide range of countries. What's more, FastSpring helps users to process tax obligations.
#5: Expense management
Managing your company's expenses can be one of the most frustrating tasks in the world of e-commerce. In addition to keeping tabs of recurring monthly charges such as sales platform hosting fees and marketing costs, you also have to keep an eye on one-off variable charges such as travel and supplier charges.
Even as a sole operator, you need a tool that can help keep track of your business expenses and ensure the security and safety of your expense facilities. You need something that can save you time, helping you to focus on more important things.
From the sole operators to the big players, expense management tools can make online business a whole lot simpler, and can give you certainty and security with your expenses.
Have a look at these helpful expense management tools, and see for yourself: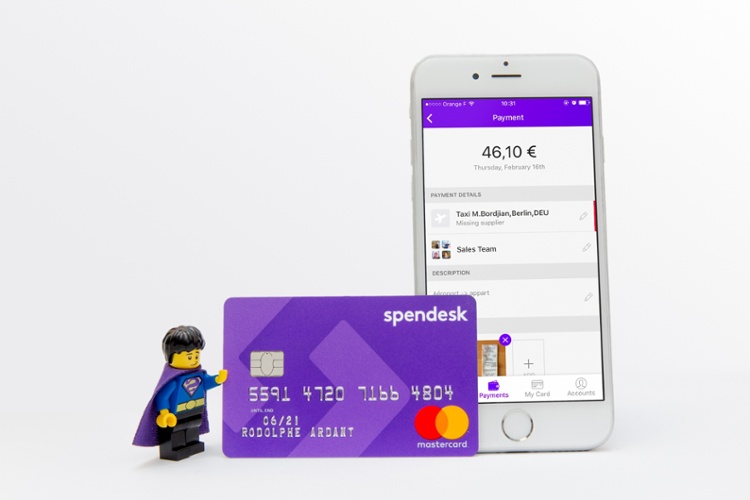 A comprehensive, integrated expense management tool, Spendesk allows you to automate recurring expenses and automatically match invoices to expense claims. Spendesk also offers the creation of single-use virtual credit cards for one-off purchases, significantly reducing the risk of online fraud.=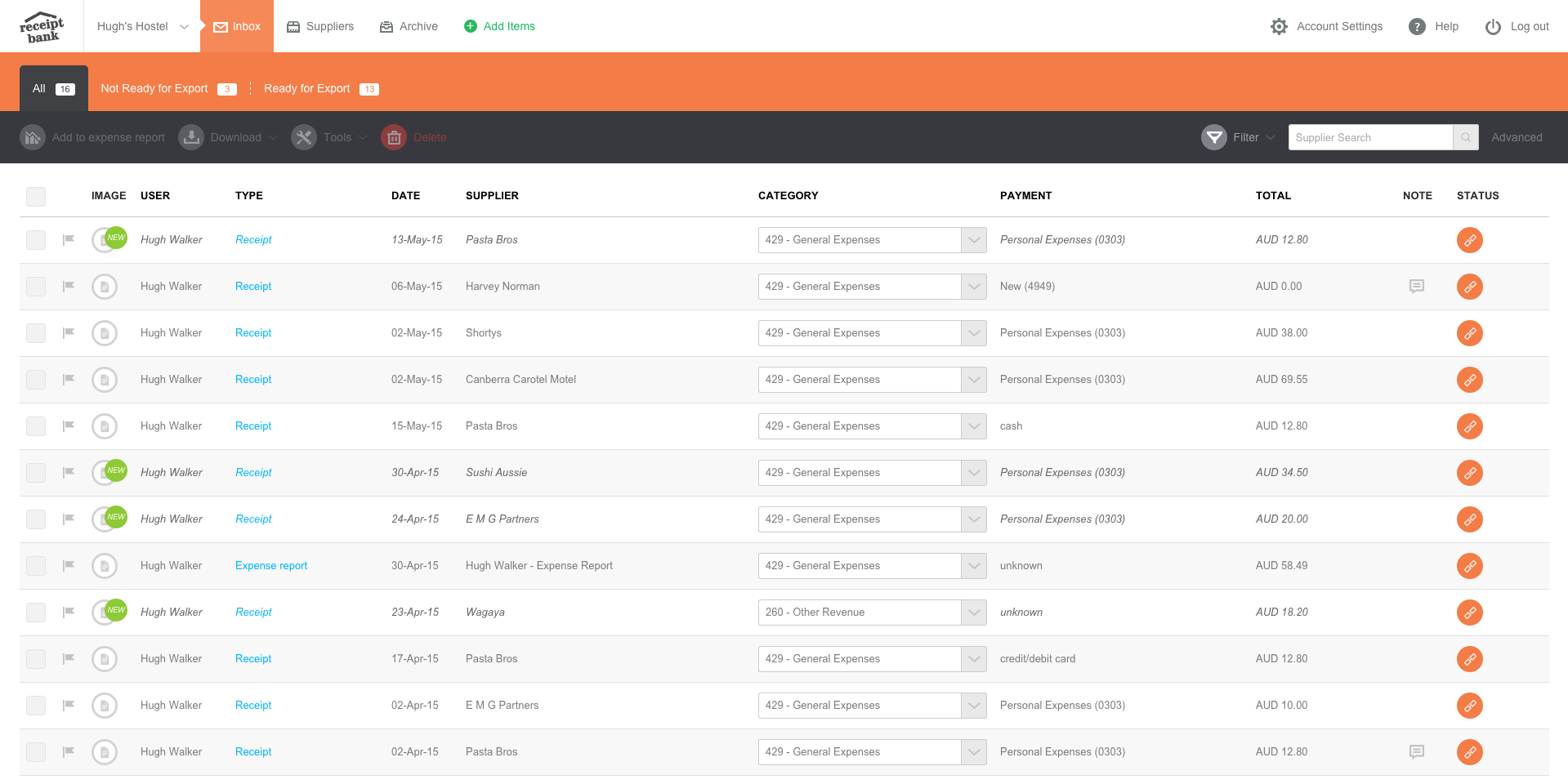 Receipt Bank is a helpful tool allowing users to automate data collection and retrieval for invoices and expense reports. With Receipt Bank, you can extract data from invoices and receipts quickly and easily, then automatically input that data into a range of software, saving time.
Conclusion: Give yourself the best shot at growth
You don't need us to tell you; online business is no cake walk. Competition is fierce, and - unfortunately - most e-commerce startups won't go the distance.
With all the challenges of establishing your market niche, building a solid reputation with your customers, and growing your bottom line, you should be looking to save yourself time and effort via any means possible.
This is where software solutions come in. With the right mix of tools in your stack, you'll be able to standardise and simplify many of your daily tasks, saving yourself time and energy that can be better put to use elsewhere.
Growing your e-commerce business doesn't need to be hard. Consider the range of software tools out there, and reap the rewards.