VP of Finance: role, responsibilities, & job description
Article
For those who haven't lived and worked in corporate finance, the different titles can easily confuse. Finance job roles in particular can be nuanced, and you may not easily see the distinctions from the outside.
So what puts the VP in "VP of Finance?" And what makes this role different from CFO or Head of Finance?
In this post, we're getting into what you can expect as a VP of Finance, the general responsibilities of the role, and how it fits into the larger corporate finance picture.
What is a VP of Finance?
VP of Finance stands for Vice President of Finance. Typically, the individual in this role oversees the day-to-day financial management of the organization. Key responsibilities include managing risk and investment strategies, alongside tracking the overall financial health of the company.
The VP of Finance position is senior, but depends on the company size. In smaller companies, the title of 'VP of Finance' can be interchangeable with 'Chief Financial Officer' (CFO), 'Executive Director' or 'Head of Finance'.
However, in larger organizations (such as Fortune 1000 companies), the VP of Finance is typically one step below the CFO. Other senior vice president roles include:
VP of marketing

VP of sales

VP of human resources

VP of business development
In some situations, the VP of Finance handles more administrative tasks such as payroll set up, financial reporting, the budgeting process, risk management and financial analysis. Alongside this, the Vice President Finance will lead a team of financial analysts, accountants and bookkeepers.
Mark Partin, CFO of Blackline, reminds us that the financial leadership team is required to be on top of the information flow, "valuable data resides across the whole business. It's a battle to find out who has the best data, much less what this data is."
This speaks to the complexity of the role as VP of Finance: it's not just about looking at the numbers. Instead, the role requires you to interpret financial performance and create a reporting system to ensure the consistent delivery of data, such as monthly financial statements. This process is known as financial control.
What does a VP of Finance do?
There's not exactly a single job description. In general, however, the VP of Finance will see the big picture, and create a strategy around little steps.
VP of Finance job description
Generally speaking, the VP of finance is the inward-facing leader of the finance team. This means that while they may have some responsibilities relating to the board, they're usually hired to manage the finance team in the first instance. Therefore, the role involves a good portion of administration and management duties.
40% of finance professionals are currently considering leaving their jobs, so being able to turn this simple coexistence into a thriving team environment is key.
If your company is searching for a VP of Finance that also oversees political or public-facing financial obligations, this should be made clear within the job description. It leads to a significantly different level of exposure to the member of staff involved and might not suit every personality type.
Typical responsibilities
Here are some examples of the typical responsibilities:
Investment planning

Insurance coverage

Growth finance options / pitches

Analysis of market trends

Payroll and cash flow management

Accounting reports and analysis
Desired skills
Leading on from the job description and responsibilities listed above, great VPs of finance can also:
Build robust internal financial and operational processes

Oversee purchasing and procurement at a high level

Interpret and communicate the latest financial reports to the wider business

Make smart financial decisions for the company

Install efficient technology and tools to help the finance team do its best work

Build a successful, high-functioning finance team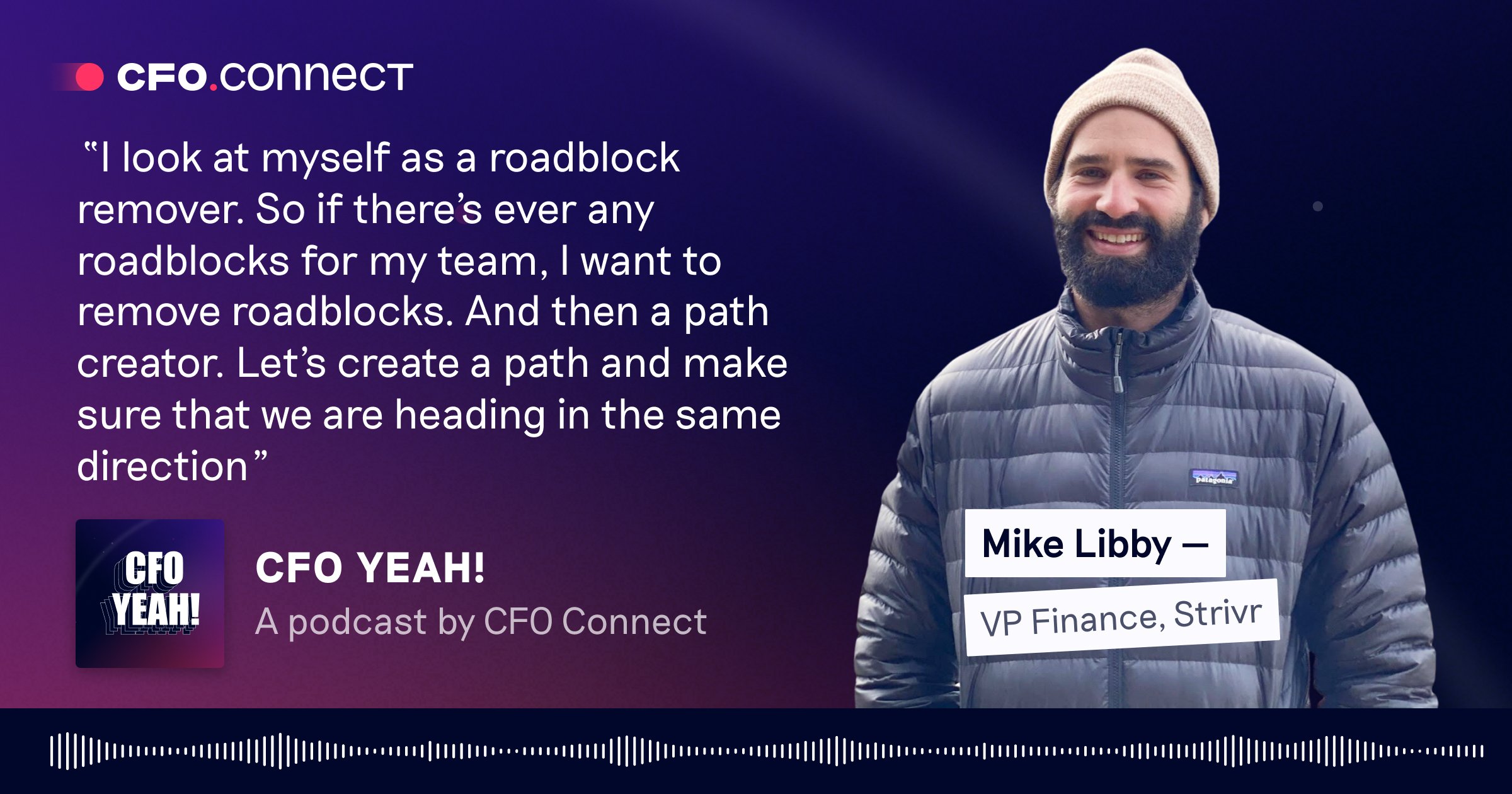 Salaries always depend on a wide range of factors, including the company size, industry, and your own experience level. And negotiations will also have a large impact.
But according to a CFO Connect survey from 2022, we have a rough understanding of what VPs of Finance can hope to command in certain key markets:
VP of Finance vs CFO
CFO stands for Chief Financial Officer. They're the finance director at a company level, and partake in their duties in a more visionary, 'big picture' manner. They're also typically more senior than the VP of Finance.
Here's the catch: the responsibilities and day-to-day work in both roles  can be almost identical. In fact, the largest difference between VP of Finance and CFO is often just the level of seniority.
But, in companies that hold space for both VP of Finance and CFO roles, you'll likely notice a difference in the level of transformational impact a CFO will have, compared to stability in the day-to-day running by a VP of Finance. 
The CFO is typically more public- and investor-facing, which can come with a lot of pressure. In fact, 10% of CFOs won't make it to the first anniversary of their hiring.
But as explained above, in some companies there will be virtually no difference between these roles. They simply choose to hire a VP instead of a CFO, or vice versa.
How to become a VP of Finance
Naturally, you can't expect to start at the top. Most senior executives work their way through the ranks to some degree.
A bachelor's degree in finance, accounting or another related field will usually offer a good bridge into the entry level positions, but it's the hands-on experience that makes all the difference. These types of roles include:
Financial controller

Financial analyst

Accountant

Bookkeeper
Unless your role requires you to be chartered (depending on your career path, usually it doesn't), you may not need any qualifications whatsoever. Entry level positions may offer ample training.
Using the experience you've gained by initial career moves, let this propel your career forward. The VP of Finance role usually requires a minimum of approximately 8 years experience, so taking on extra responsibilities, such as financial planning and analysis will improve your chances.
As mentioned, it's this ability to lead a team and oversee multiple projects that will ensure a VP of Finance excels in their role. When you're ready to interview for VP of Finance, have examples of these occasions in mind.
From VP of Finance, there is still room to grow at a corporation level. You could make a lateral move to another company, or be able to score the roles of Director, CFO, or another C-suite position such as Chief Executive Officer.
This information exists to ensure that you are prepared in taking the next step in your career ladder and can excel in the role of VP of Finance.
We hope this has helped you understand more about the role and whether it could be a good fit for your skillset and personality.