PEO vs HRO: How to outsource human resources for your business
Article
The coronavirus disrupted the US economy's longest period of expansion, and ushered in a moment of economic turmoil that businesses must navigate.
The public health measures used to curb infections simultaneously affect sales in a wide range of industries. In fact, the current restrictions result in the majority (75%) of small businesses garnering fewer sales.
Subsequently, most small business owners (51%) state that their business can only operate for up to three months in its current state.
PEOs (professional employer organizations) and HROs (human resources outsourcing) can help small businesses navigate this moment of economic uncertainty.
These organizations manage administrative tasks and reduce costs associated with full time employment and benefits. This lets small businesses cut costs and invest more time in core growth operations.
Businesses should consider both types of providers to choose their optimal partner for support in this economically uncertain moment.
1. Know the Difference
Businesses should know the key differences between PEOs and HROs that change their function as an outsourced partner.
A PEO acts as a co-employer. The organization technically hires its own employees and is the employer on record. This makes the PEO responsible for providing payroll services compliant with state and federal employment laws.
PEOs pays taxes, creates W-2s, and manages tax liabilities associated with payroll. A PEO may also provide unemployment insurance, workers' compensation insurance, and handle claims against them.
The co-employment model results in your business sharing employment responsibilities with the PEO. You maintain control over business decisions and employees' functions.
PEOs represent hundreds of thousands of small businesses' employees. This enables the firms to offer benefits packages associated with Fortune 500 companies.
PEOs provide the following benefits administrative services:
Negotiations with carriers

Employee enrollment

Legal notifications

COBRA administration
On the other hand, an HRO doesn't become the co-employer of a business's employees, which usually makes their services more flexible. Instead, an HRO fulfills specific roles for businesses.
Businesses can pick and choose the responsibilities of an HRO. These responsibilities can include payroll, benefits management, recruitment, and administrative functions such as creating employee handbooks. If needed, HROs provide on-call support and offer assistance with insurance services, coaching and training, and onboarding.
HROs provide tailored support services that businesses can scale to fit their changing needs.
PEOs and HROs fulfill different roles as an HR outsourcing provider. To optimize a partnership, businesses should choose the more beneficial option for their own circumstances.
2. Assess Your Needs
Businesses should review their HR needs to guide their decision between a PEO and an HRO. PEOs allow businesses to outsource HR entirely. This generally makes them a better fit for small businesses.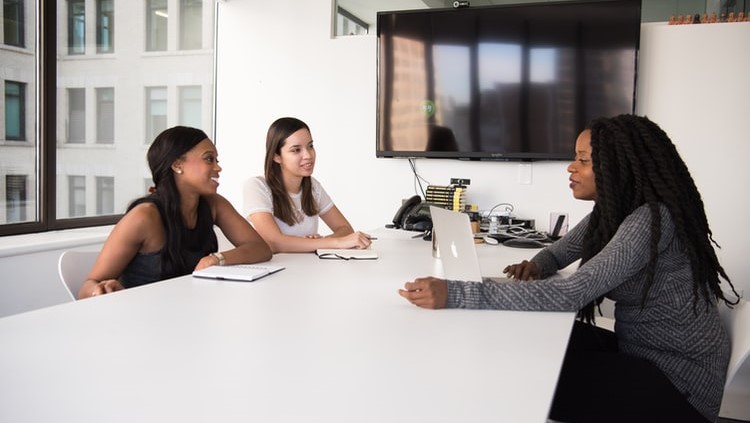 Businesses that want to offer robust benefits to employees should pair with a PEO. The organizations group companies together to gain better insurance rates, which means competitive plans for employees.
However, the grouping may require small businesses to provide mandated benefits such as those associated with the Family Medical Leave Act.
Businesses that want access to top tier providers and comprehensive benefits that include vision and dental plans - as well as retirement savings and flexible spending accounts - make valuable partners with PEOs.
Businesses with limited resources will benefit from a PEO's services. The PEO handles tasks related to compliance such as filing payroll taxes and administering workers' compensation.
As small businesses grow and adopt in-house HR resources, HROs become more favorable partners. For example, a larger business will no longer need the PEO's economy of scale to drive down the cost of benefits.
HROs are popular with larger organizations with existing HR departments that want to outsource tedious tasks such as payroll processing, or face a significant organizational shift. The more functionally-focused organizations usually can't or won't yield substantial responsibilities to a PEO.
For example, businesses that manage sensitive data may be unable to transfer all of their employees' information to an outsourced agency because of security concerns.
An HRO allows companies to maintain control over their systems and access the administrative benefits from HR outsourcing. On the other hand, PEOs require access to employee information to automate various processes such as payroll.
It's important for an HRO's or a PEO's services to align with a business's HR needs to ensure an effective partnership.
3. Review Your Options
Businesses should review the range of options available in the market to find the best solution for them.
Once you've decided between a PEO and HRO, you can start the search for a provider by pursuing a list of trade associations.
HRO Today Association represents a community of stakeholders in the "HR outsourcing and transformation industry." The organization developed a certification program that audits and tests HROs to verify the provider's accountability, standards, and values.
The Employer Services Assurance Corporation is the official accreditation and financial insurance organization for the PEO industry. The organization verifies PEOs and provides financial assurance of key areas in reliability for both IRS-certified and non-certified entities.
Businesses can also ask for client references to gain assurance of an HRO's or a PEO's ability to deliver quality services.
Communicate with the vendor to know who will be servicing your account. This will help you to gain an understanding of the company's competency.
When speaking with account representatives, discuss their experiences to identify if their priorities align with the agency's marketed services. Strategic questions will illuminate the provider's depth of experience.
By reviewing the providers, businesses censure a partnership with a credible outsourcing firm that provides the right services.
Invest time to find the right HR outsourcing company
PEOs and HROs serve different functional needs for businesses, which poses a challenge in the selection process.
PEOs service businesses that prefer a turnkey solution and resources to limit liability. HROs offer maximum flexibility to businesses seeking to outsource specific HR responsibilities and direction on organizational strategy.
Businesses that understand their needs will be better informed in the search process. This lets you align your needs with an HR outsourcing company's services.
Kate Russell is an Editorial Associate for Clutch — an Inc. 1000 private company that helps decision-makers determine the best B2B service providers to solve business challenges. She is also an HR research and content lead.