Here's to a bright new year
Article
We can all agree that 2020 will live long in our memories!
Like most businesses, it has been a very intense yet transformative year at Spendesk. Despite the peculiar environment, our focus has and will continue to remain the same, which is to find creative solutions to help our customers spend smarter.
As we close out 2020, we'd like to say thank you and best wishes for the new year! Our team has put together a little video that we hope you enjoy.
Thank you for making it all possible!
It's rewarding to now serve 2,500 businesses in 36 countries. That's a lot of Purple cards going around the world! And together, we achieved some incredible milestones this year:
€725 million spent in just 2020

1.6 million receipts and invoices captured (and countless hours saved)

50,000 active subscriptions
It all adds up to one giant step forward in our mission to help companies spend smarter.
Our highlights of the year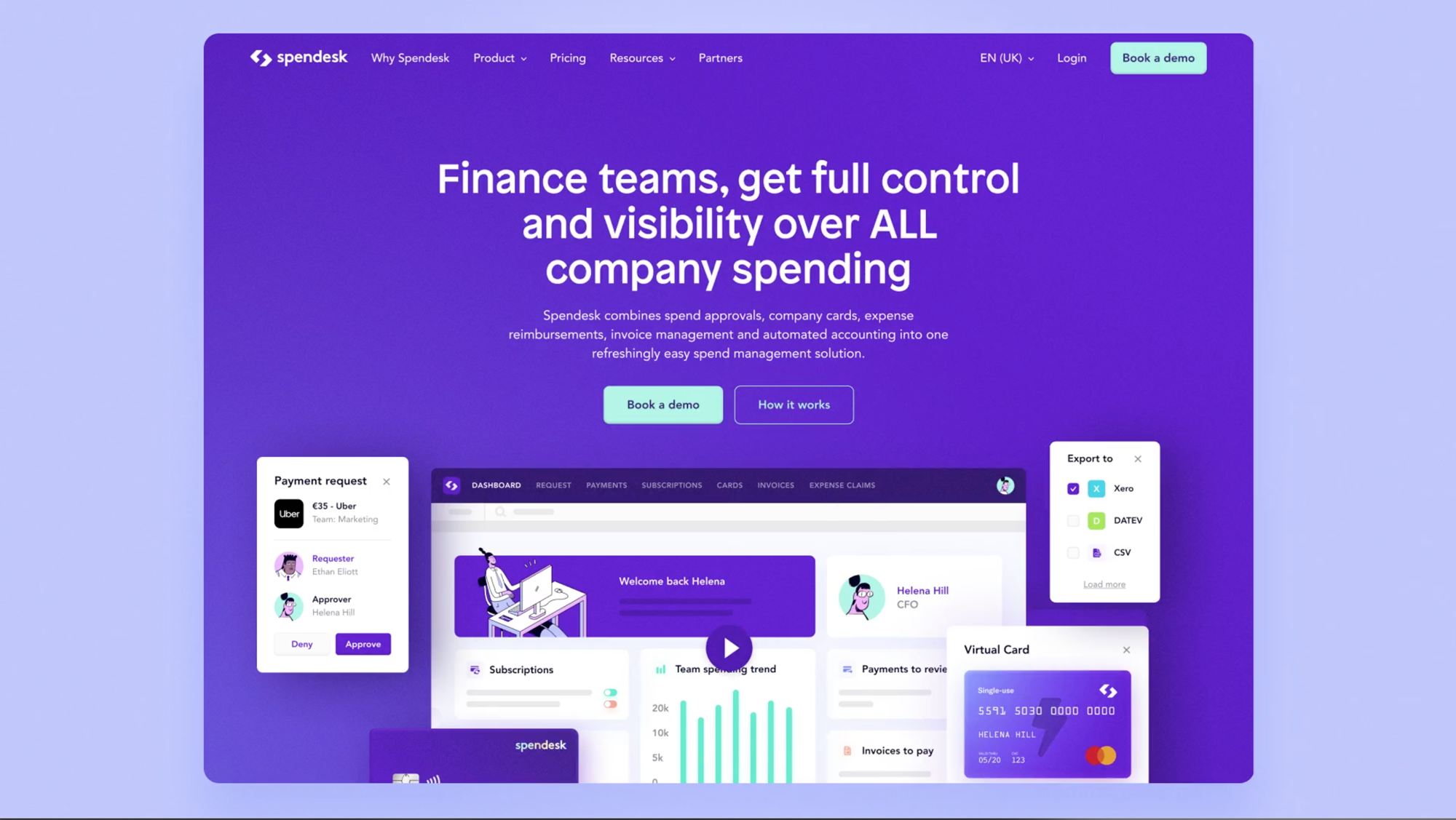 We believe business spending can be managed simply in one solution. That's why we're constantly working to make Spendesk smarter, more secure and to cover all your spending use cases.
A few 2020 product upgrades were a particular hit with our customers:
More control & wider acceptance with debit cards

Fast employee reimbursements with wire transfers

Automatic receipt chasing with Play by the Rules

A two-way Datev integration for German companies

Deeper spending insights with the Spend Trends dashboards

A more robust mobile app with virtual cards

Increased visibility with the Controller Dashboard

Peace of mind with our fraud detection engine
CFO Connect hits 5,000 members
We're empowering finance leaders with more than just a revolutionary product. CFO Connect, our global community for finance leaders, grew faster than ever in 2020. 
​
With a new focus on virtual networking & knowledge sharing, our community grew to 5,000 members from all over the world. Members meet to exchange ideas, discuss challenges, build growth strategies together and now share their stories on our podcast. Subscribe today!
New podcast: CFO Yeah!
Looking forward to 2021
We already have a few BIG plans for next year:
A brand new bookkeeping interface with more features, automation and integrations.

A robust budget tracker for your teams to stay on top of their budgets.

End-to-end supplier invoice management with purchase orders & wire transfers.
Until then, we hope you enjoy the end of the year with your loved ones. And see you next year for more adventures!
Rod & the whole Spendesk team.