How Spendesk built a winning employee onboarding plan
Article
At Spendesk, we're dead set on growing our business. That means helping even more companies spend smarter.
To do this, we need the most capable, talented, and energetic people out there.
One other thing we need? An onboarding process that makes our new hires feel at home, introduces them to all the day-to-day fundamentals, and primes them to contribute to our exciting mission right off the bat.
That's why we've built a well-oiled onboarding machine from the ground up, and focused our onboarding on our unique workplace culture at every step.
In this post, I'll tell you all about why we're so detailed in our onboarding process, and how we landed on the perfect formula for us.
It all started three years ago…
We knew fairly early on that the onboarding process would be vital for us. At that point, Spendesk was already a team of 15, working out of the eFounders studio in Paris.
The big catalyst was the decision to leave the studio and move into our own office. The company had good traction, and it was clear that a lot of growth was coming soon.
Until this point, everything was done for us. It felt more like being onboarded by eFounders than by Spendesk. Now, it was time to grow up.
I sat for three hours in front of a whiteboard and sketched out what I felt were the essentials of joining Spendesk. What it should feel like to join this company we already loved, and how this could be achieved smoothly.
From this initial exercise through until today, there are several key principles that govern our onboarding process.
1. Timing is everything
At plenty of companies, the first question is: "how soon can you start?" Of course, we want our new people to join us as quickly as possible. But we also want them to arrive in an office and team that's ready for them.
That's why we arrange for all our new hires to start together on Mondays, and we welcome new hires once every two weeks at the most. We want to make sure we have small, intimate groups going through the process together, so nobody feels overwhelmed.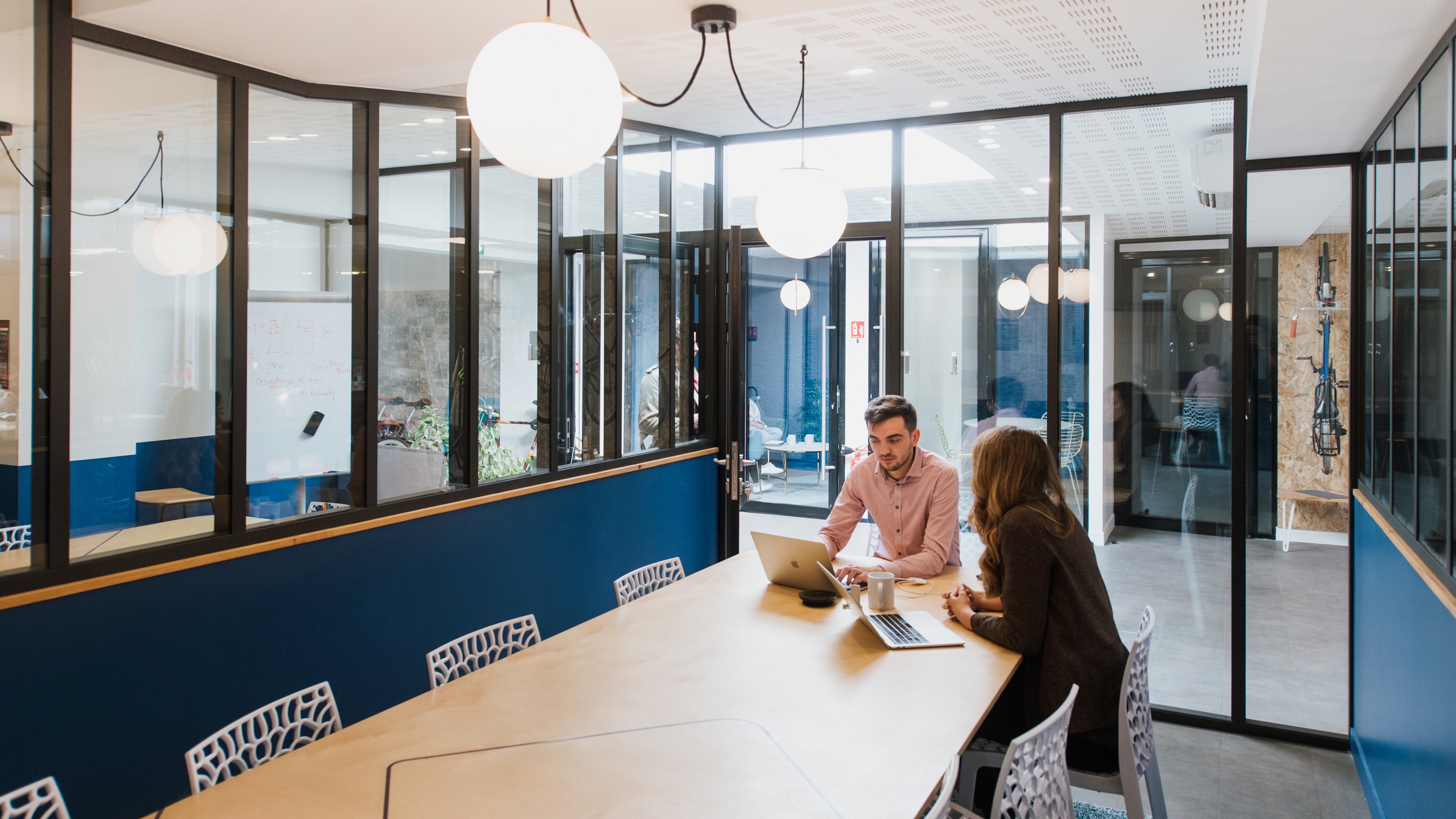 Plus, we don't want to be presenting the same workshop every single day. So, once every two weeks feels about right. Any more often, and it starts to lose its special flavour.
2. It should be 70% doing
When designing our onboarding process, we needed something that would work equally well for all our new hires. No matter their skills, nationality, or mother tongue, we wanted to make sure our new people got started on the right foot.
That's why the first few weeks for new hires focus on hands-on workshops:
To kick things off, our CEO Rodolphe presents the company vision on day one. We used to do this first thing in the morning, but we've now moved it to Monday afternoon to give people time to settle in and explore their new surroundings.

Next up, we take people through our product. This means demonstrating not only the key features, but the technology behind it, too. To do this, we introduce new hires to our co-founders and senior product people through our applicant tracking system, which makes the process easy and scalable.

We then shift on to our customer profiles, including looking at the people we want to serve, and exactly how we hope to change things for them.

Finally, we finish up with our sales and marketing strategies, showing people how we plan to get our product out into the world.
We think the best kind of onboarding consists of 70% doing, 20% discussion with peers, and a maximum of 10% reading notes on your own.
We're an action-oriented group of folks, and we like our onboarding to reflect that.
But to support this, we also have a comprehensive internal knowledge base. Everything that any Spendesker (new or old) needs to know about their job, the company, and life at Spendesk should be easy to find.
Everybody knows that they should ask questions when they have them. But we also want to let new employees find answers themselves.
Hoodies, buddies, and handwritten notes: What makes our onboarding unique?
Every company approaches onboarding a little differently. At Spendesk, our onboarding is all about flexibility, informality, and adding a personal touch.
A flexible buddy system
A buddy system is a pretty common feature of a lot of onboarding processes, but we let people approach this in whichever way works best for them.
Some pairs stick close to each other for weeks and even months, while others have a few coffees and naturally slide into their own teams as they settle in. (A few have even become roommates). Either way, newcomers have someone they can go to if they have questions.
A focus on informality
Our onboarding includes a strong focus on informal discussions with people from different teams, and on making new friends in diverse parts of the business.
This isn't just a question of having a good time - it's about building relaxed and functional relationships between teams. We think this is far more important than formal seminars or presentations.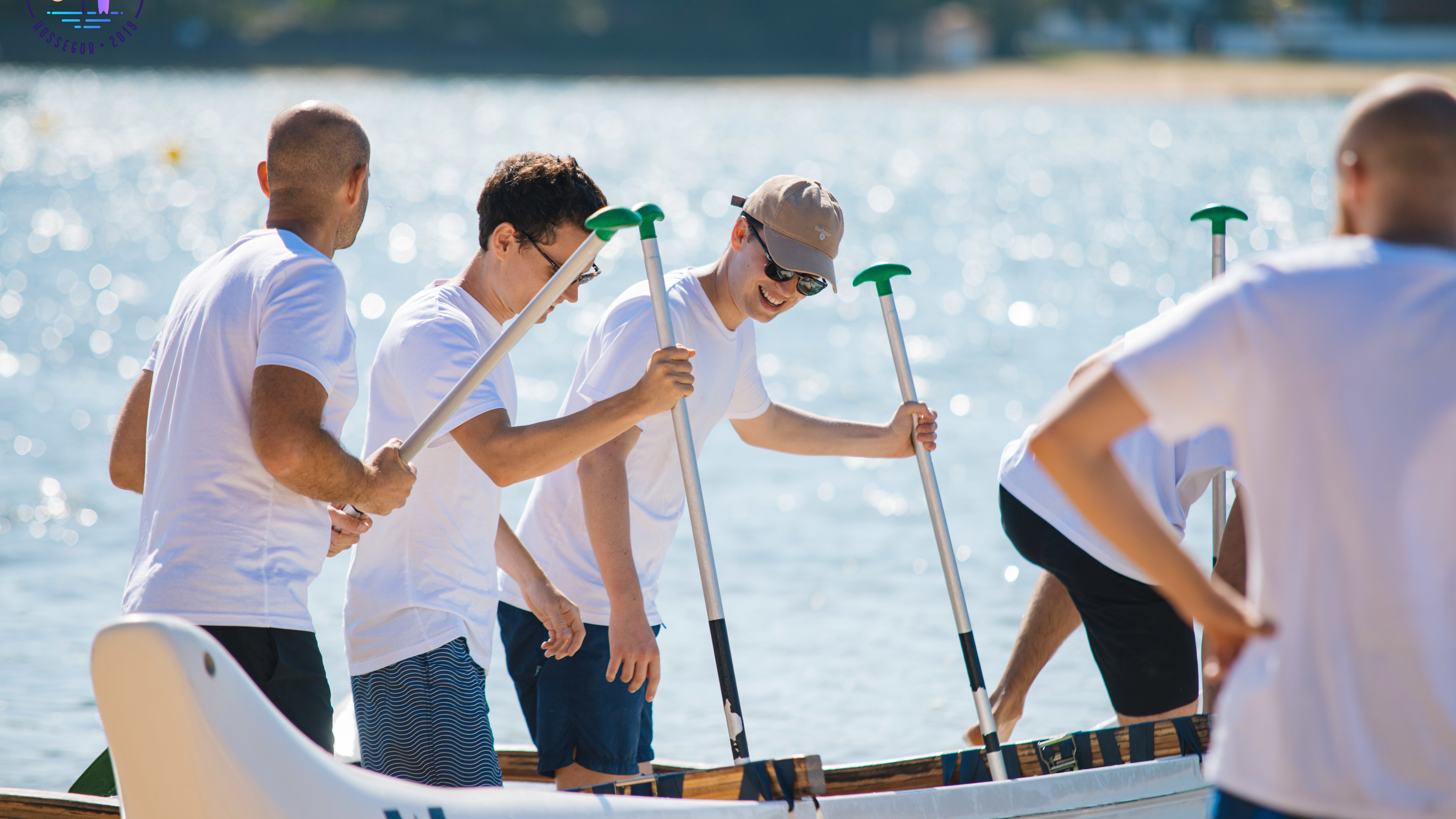 And of course, we have added extras like Thursday drinks and two company retreats per year to make sure we all get to know each other well.
A personalised welcome from the CEO
In a lot of companies, it's normal for newbies to find their desk covered in goodies.
At Spendesk, we're not super focused on burying newcomers under a pile of stuff. Besides the essentials like work computers, we make sure everyone gets a Spendesk hoodie, and - most importantly - a handwritten note from our CEO Rodolphe.
These notes are personalised for each new hire - trust me, I read most of them - and are always tailored to the specific goals and challenges they can expect to find waiting for them. This makes people feel welcomed and valued right from day one, and demonstrates how much we care about our new hires.
Feedback for the whole crew
After the first month at Spendesk, each new person is asked to write a review of their onboarding process. This sets out what they've learned, which parts of the process were most effective, and how we could improve things. So far, pretty standard, right?
Well, we don't just share these discovery reports with managers and the CEO - they go out to the entire company. We think great onboarding is everyone's responsibility, and we want everyone to know how they could improve things.
Our top tip for growing startups: Focus on onboarding early!
In growing startups, every day can feel like a new challenge. When you're raising money and building out your business, it can be easy to forget about onboarding.
Trust us: If you can find an onboarding framework that suits your company nice and early, the process will be a lot easier for your new people. If you wait too long and try to set up an onboarding system when you're already 50+, you'll really struggle to get things right.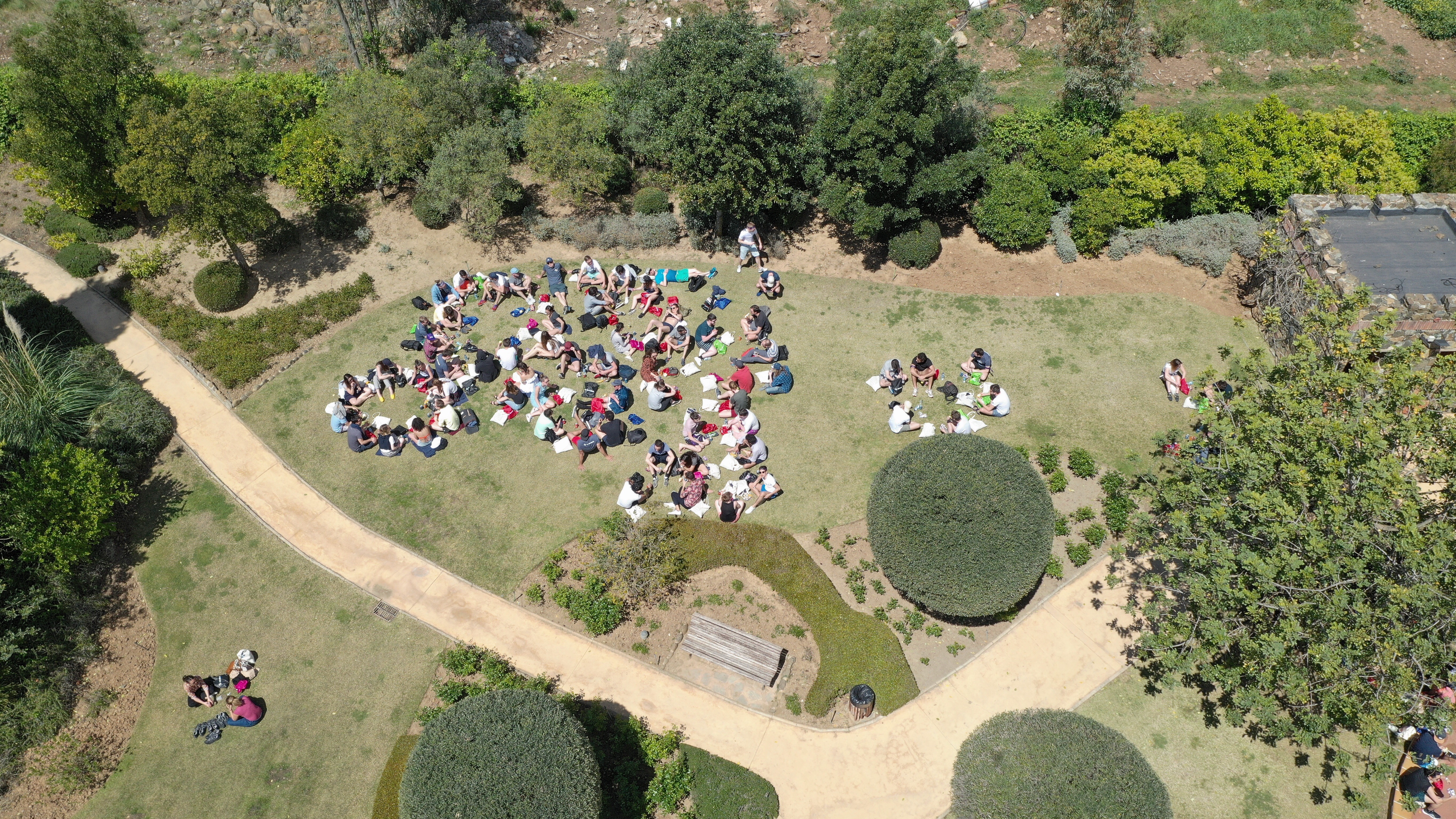 Because we started thinking about onboarding early in our journey, everyone had a strong grasp of our workshops and our buddy system, and knew exactly how to make people feel welcome.
This not only meant new people had a clear sense of the business - it also emphasised the importance of great onboarding for everyone across the office.
What else have we got in the works?
We think our onboarding process is pretty great, but we're not done fine-tuning it yet.
In the next year, we'll be onboarding more of our new hires than ever before. Following our Series B fundraising, we'll now have more Spendeskers based outside of Paris, but we still want everyone to start their time with us by coming to HQ and spending time together first.
At the moment, all non-Paris staff come to stay with us for their first month, and sometimes even longer. At times, their onboarding isn't quite finished by the time they go back to their offices, so we need to send our people out to make sure they complete their learning.
Given we're now working across different offices, it's only fair that HQ does some travel too!
Conclusion: Great onboarding is everyone's responsibility
As Spendeskers, we're all focused on doing amazing things for our clients, and changing the universe of business expenses. We can't do this without attracting great new hires, and without introducing them to life at Spendesk through a fantastic onboarding system.
We think great onboarding is everyone's job, and not just something for HR and the CEO. We're all responsible for the future of Spendesk, and we have to help new hires understand the company's mission, meet all the right people, and have fun.
It's not the new person's job to get up to speed on their own. Instead, it's the responsibility of the whole team to create links with them, and make sure they have what they need.
Of everything I've worked on during my time at Spendesk, our onboarding model is the thing I'm most proud of. I've been developing and fine-tuning it for the last three years, and I really think it works well!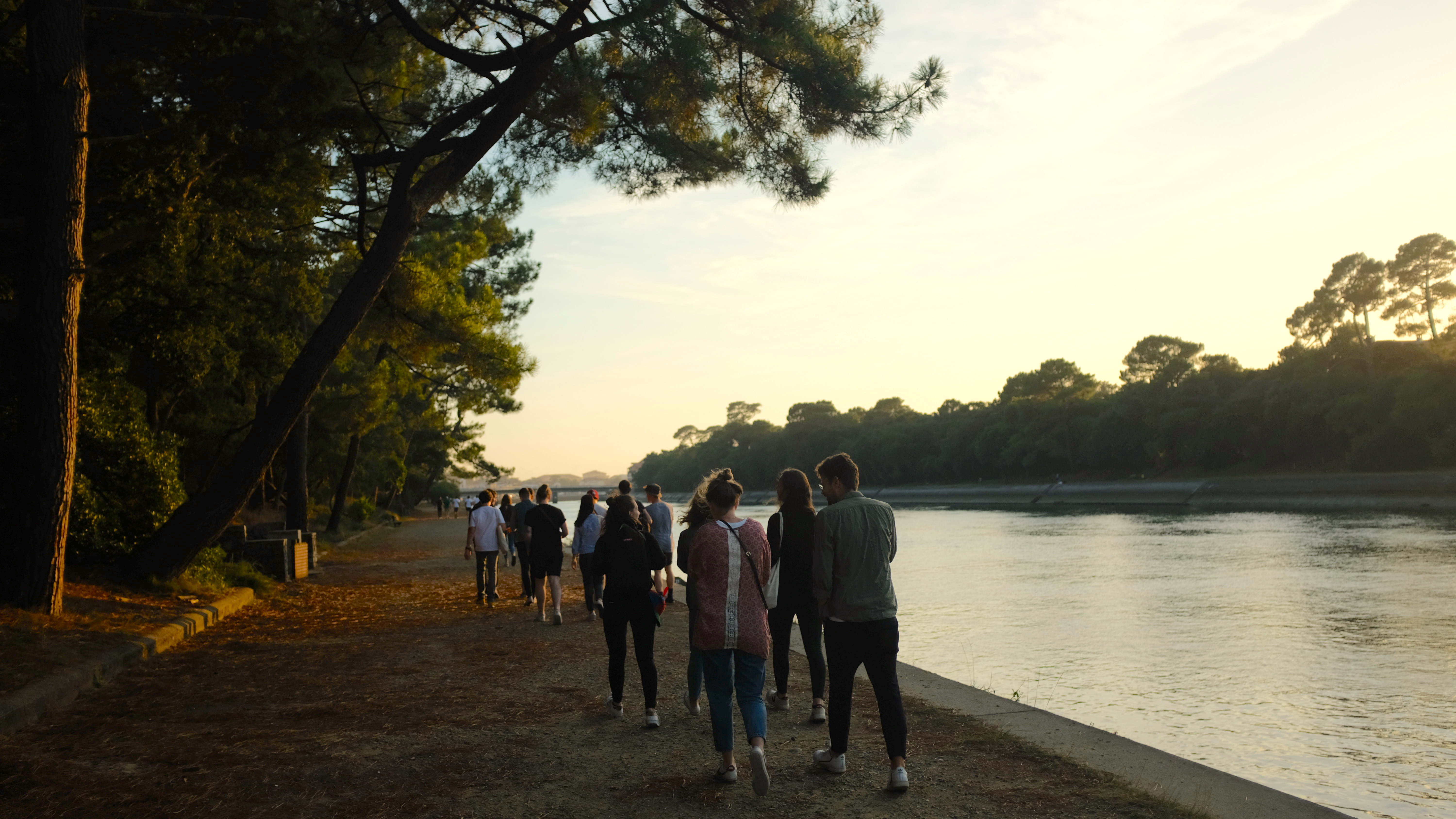 If you're part of a startup looking to set up an onboarding process, then take note of what's worked for us in the past.
And if you'd like to join the adventure yourself, check out our open positions.