Three business leaders on their top finance challenges
Article
Managing finances has to be one of the most thankless tasks in all of business. There's not a lot of glamour, and other staff can easily take you for granted.
And it's not much fun for business owners who have to do it on their own. Let's face it, most entrepreneurs just don't have time for the numbers and nitty gritty.
With this in mind, we asked a few business leaders for the aspects they find the hardest or most tedious about managing their companies' finances.
Here are their biggest challenges, and a few ideas for how to improve them.
Unpaid invoices
It's pretty hard to run a business if you don't get paid. And despite your customers' best intentions, getting people to pay on-time isn't always straightforward.
For plenty of finance teams, the invoicing process is a monthly grind.
"The number one thing that frustrates me is having to send out and follow-up on invoices each month," explains Merchant Machine Founder Ian Wright. "I have templates all set-up so entering the numbers is relatively easy, but I just find the whole process so dull."
No matter how advanced finance systems are becoming, there are still a few processes that seem to require manual labour. For many employees, expense reports are a monthly nightmare. And for companies like Merchant Machine, it's invoices.
They're trouble even when clients are on top of their responsibilities. But it gets worse when you're dealing with unreliable customers. "I always have a couple of people who are either late paying or have 'forgotten' all together. All in all invoicing has to be one of the most boring parts of running a business."
"If I could, I would just have people pay me automatically. All of my clients have all my bank details, so they could just deposit the correct amount in my bank account each month. Of course you need to show invoices to HMRC so this is never going to happen, but would make my life easier (although probably not theirs)."
Thankfully, some of the most dull and tedious finance tasks can be automated. Hopefully, invoicing is soon to be one of them.
Reconciliation and managing budgets
Managing the company budget is one of the key responsibilities of a finance team. This in itself isn't an issue - it's what your team is trained to do.
Where it becomes a problem is when the rest of the company doesn't play ball. When managers don't track their spending and provide timely reporting, your finance experts have to play catch-up.
Which is especially bad if you hope to have accurate budget forecasts.
According to Robin Abrams, Finance Director at Trade Finance Global (TFG), "understanding how each part of the business is using its budget and matching that to the outgoing funds from the business accounts is a real challenge."
"As tasks change in size or scope, the costs and outgoing amounts change, and discrepancies tend to arise between the project accounting and the company records."
Thankfully, software has come a long way in recent years. "Platforms and tools like QuickBooks are making the process more efficient, but it always requires sense checks to ensure that the system is accurately tracking spend vs project budgets."
This is why tracking spending in real time is so important. You don't want to have to rely on individual teams to monitor their spending and report back often. Instead, centralised expense management software shows you every payment your teams make, as soon as they make them.
Spendesk, among other such solutions, gives complete control to finance teams while also letting other staff remain flexible.
Poor communication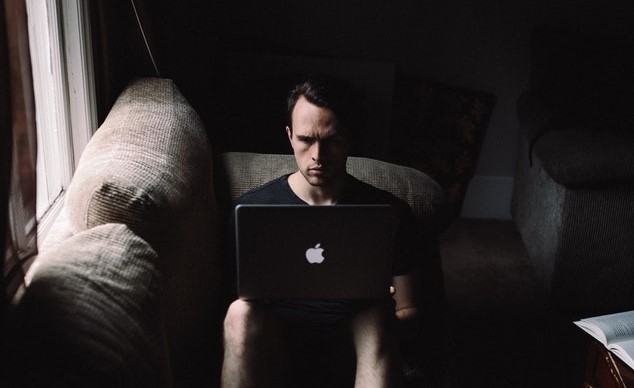 Communication issues can strike any team, in any business. But finance teams can be particularly prone to this, as it's not always clear how their work impacts other staff.
Truthfully, the finance team is in an odd position: most staff think of finance as a mysterious (or just boring) function that they don't want to think about. And yet good finance relies entirely on other staff to report expenses, manage budgets properly, and keep it in the loop.
In reality, most staff don't think about the company finances until their pay doesn't arrive on time.
"One of the most frustrating things for people handling finances can be managing expectations," says Summit CPA Group COO Adam Hale. "If a deadline is not met due to communication issues, something gets missed, or you just cannot make something happen for whatever reason, explaining this can be difficult."
We all expect things to run like clockwork. And when they don't, nobody really understands.
"This challenge can be overcome with strong and proactive communication skills. From a soft skill standpoint, if there was a communication issue with a particular CFO on our team, I would have them attend a good management class where they could learn how to anticipate potential issues so they can be deliberate, concise, and timely with their responses going forward."
And for those who need some technological assistance, the key is actually to simplify. "From a tool standpoint, one solution would be to limit the channels in which communication flows so people have one place to manage."
Make sure that your finance team has an easy way to reach staff, and that the message will be well-received. And in return, keep feedback channels simple and direct, so everyone knows how to get the answers they need.
There are core finance processes that always require some form of communication. Let's use company expenses as an example. When Shelly the Salesmachine needs to buy a new hands-free headset to make calls, she needs to request approval. She'll find the one she wants, get sign-off from her manager, then either send a request through to procurement or buy it herself and request reimbursement from finance.
That's Shelly, her manager, and a member of the finance unit all involved in this one purchase. Which means emails and Slack messages. And if this is the first time Shelly's spent company money, someone needs to show her how the process works.
Instead, a good expense management tool can manage this whole workflow. The best have approval workflows built in. Which means Shelly makes a request, her manager can approve, and Shelly receives a virtual credit card to pay all within the same platform. And the financial controller has the full paper trail recorded whenever they need it.
Take (some of) the pain out of handling company finances
If you're not a numbers person, you're probably never going to grow to love managing finances. And even if you do love finance, so much of the day-to-day involves tedious back-and-forths and unnecessary communication.
The goal should be to automate and streamline all of that repetitive work, to focus on building a better future for your company.
If that sounds like the goal for you, here is a great guide to spending that CFOs (and founders) can truly benefit from: