7 business budgeting tools for smart finance teams
Article
No matter how big or small, one thing every successful business has in common is effective budget management. Even the strongest sales performance doesn't mean much if a business doesn't know how to effectively handle its cash flow balance.
Although many businesses use tools like Microsoft Excel and Google Sheets to manage budgets, tracking them manually isn't the most reliable or accurate option. Finance professionals who depend on spreadsheets face a much higher risk of human error–it's been estimated that 88% of spreadsheets contain errors.
As the frequency and value of transactions increase in a business, these problems become exponentially more damaging to the company–sometimes a single mistake costing businesses millions of dollars.
Which makes business budgeting software such a valuable investment. There are plenty of options on the market with customized plans, from limited features for small businesses that won't break the bank, to full-scale spend management solutions targeted towards medium to large corporations.
In this article, we'll feature 7 business budgeting tools and how to determine which is the best for your company's finance team. Let's get started!
What is business budgeting software?
The goal is to automate and optimize a budgeting process that takes a large amount of time and manual work from finance teams. The exact processes that need optimization may differ depending on how your finance team and employees operate. But regardless of the size of your company, a great budgeting software should include several elements:
Live expense tracking: Real-time budget monitoring ensures you always have a clear understanding of how much you have and how much has been spent. Not only does this prevent businesses from going into the red, it also gives a deeper understanding of how employees spend and how expenses can be optimized.

Intuitive interface: Analyzing budget statements and reports should be a straight-forward process. Oftentimes, it's not just finance teams that need to see the company ledger. That's why a comprehensive yet easy-to-understand overview of spend and budgets is crucial to foster efficient collaboration between different teams.

Process automation: By streamlining slow, manual tasks and eliminating redundancies, businesses can save time and money, while boosting overall productivity. Winning back hours or even days, means that finance teams can refocus their energy on more lucrative work.

Cloud-based data: Reliance on paperwork or individual spreadsheet files is extremely limiting to business growth. Many online budgeting softwares enable you to access your business finances on-the-go, whether you're at the office or on a business trip. Cloud-based software means you never have to worry about losing or misplacing physical documents again.
7 business budgeting tools for finance teams to try
Choosing the best business budgeting software for your company requires understanding your business's specific needs. The features needed by small businesses won't necessarily fit the demand of a larger enterprise, just as a powerful tool for big corporations is likely overkill for a solopreneur.
Many online budgeting software are aware of this, and adapt by providing tiered packages that each suit specific types or sizes of companies.
Best budgeting tools for small business and solopreneurs
1. Quickbooks
Quickbooks is primarily marketed to solopreneurs and small businesses, although its accounting tools work well for medium-size companies too. The online platform helps business owners and accountants manage payments, payroll, banking, and bookkeeping–from a desktop or on-the-go with the Quickbooks app.
In addition to simplifying accounting processes, the software gives users a full financial picture of their company with integrations for bank accounts, credit cards, and business apps. The budgeting tools and cash flow forecast are particularly useful for growing small businesses.
Biggest benefits:
Cuts down admin time for small to medium size businesses alike

24/7 live customer support and extensive knowledge base

Plenty of online training and tutorial resources available for beginners
2. Freshbooks
No real finance team? No problem. Ideal for companies with 1-50 employees, Freshbooks was designed with the solopreneur and small business owners in mind.
With straight-forward and comprehensive dashboard and reports, this cloud-based accounting software and app uses an intuitive interface to help users understand and manage their company finances at a glance. It's a great easy-to-use and affordable tool for basic budgeting and forecasting, with the ability to view and create budget estimates, alongside unlimited expense tracking and simplified invoice creation.
That being said, this isn't the best tool if you're looking for complex budget planning and analysis. Also, if you want to add more team members to your plan, it can quickly get expensive ($10/month for every additional user).
Biggest benefits:
Designed for the self-employed and very easy to navigate

Affordable with the cheapest Lite plan starting at $7.50 per month
3. FreeAgent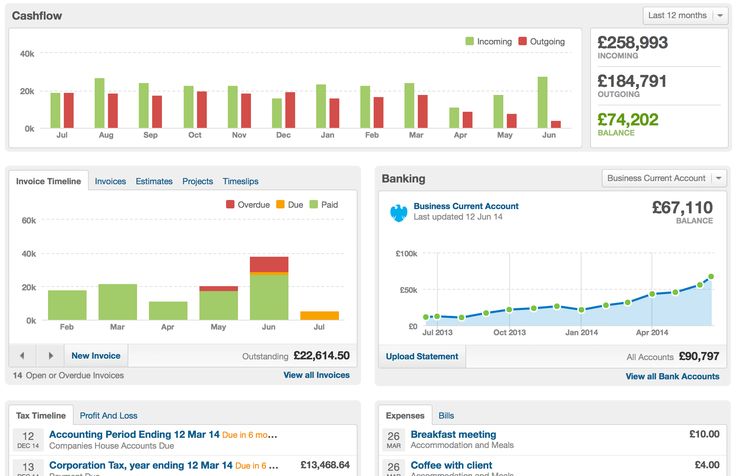 Cloud-based FreeAgent is a well-balanced tool for accounting novices. It saves time and gives small business owners peace of mind with automated processes for nailing essential admin tasks, including: invoicing, expense tracking, and real-time cash flow monitoring.
Its simple UI/UX makes budget planning and financial forecasting easily accessible, but on the flip side, the straight-forward design means no flexibility for user customization and limitations outside the main offerings.
Biggest benefits:
Easy-to-use for beginners with little to no accounting experience

Automates most essential accounting tasks in one cloud-based platform
Best budgeting tools for medium to large enterprise forecasting
The following tools are a level up from standard budgeting and forecasting. For finance teams that want to automate and optimize more complex financial planning across different assets and entities, these are the softwares to check out.
4. Planning Maestro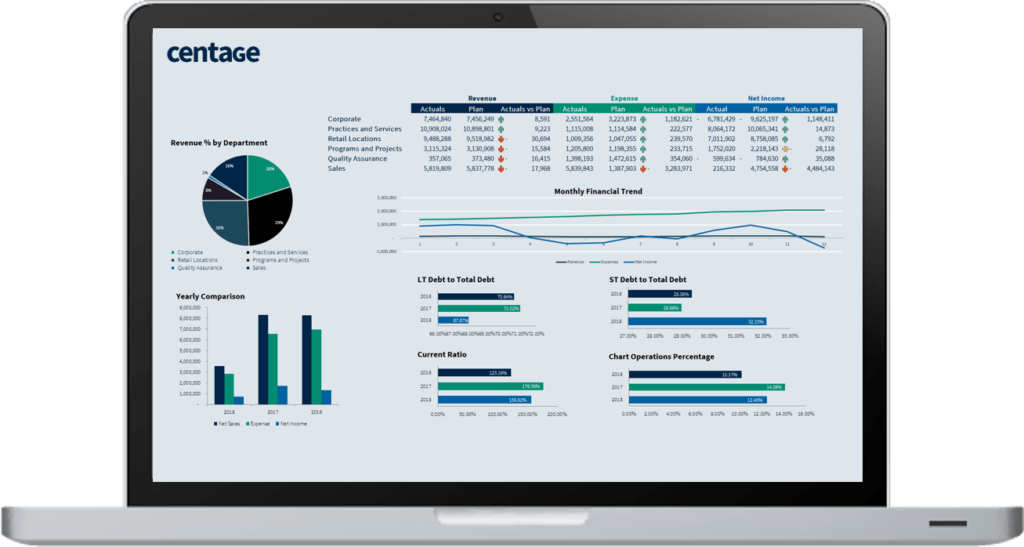 Planning Maestro is a powerful tool that specializes in advanced financial planning, budgeting, forecasting, and analytics. The software enables finance teams to create model budgets for specific scenarios collaboratively with other team members, using integrated data from multiple sources. Planning Maestro only works on Windows and Linux desktops or on-premise, and there is no complementary mobile app.
Biggest benefits:
Helps finance teams understand the potential impacts of financial decisions

Delivers faster and more accurate forecasts with in-depth numbers analysis
5. Adaptive Planning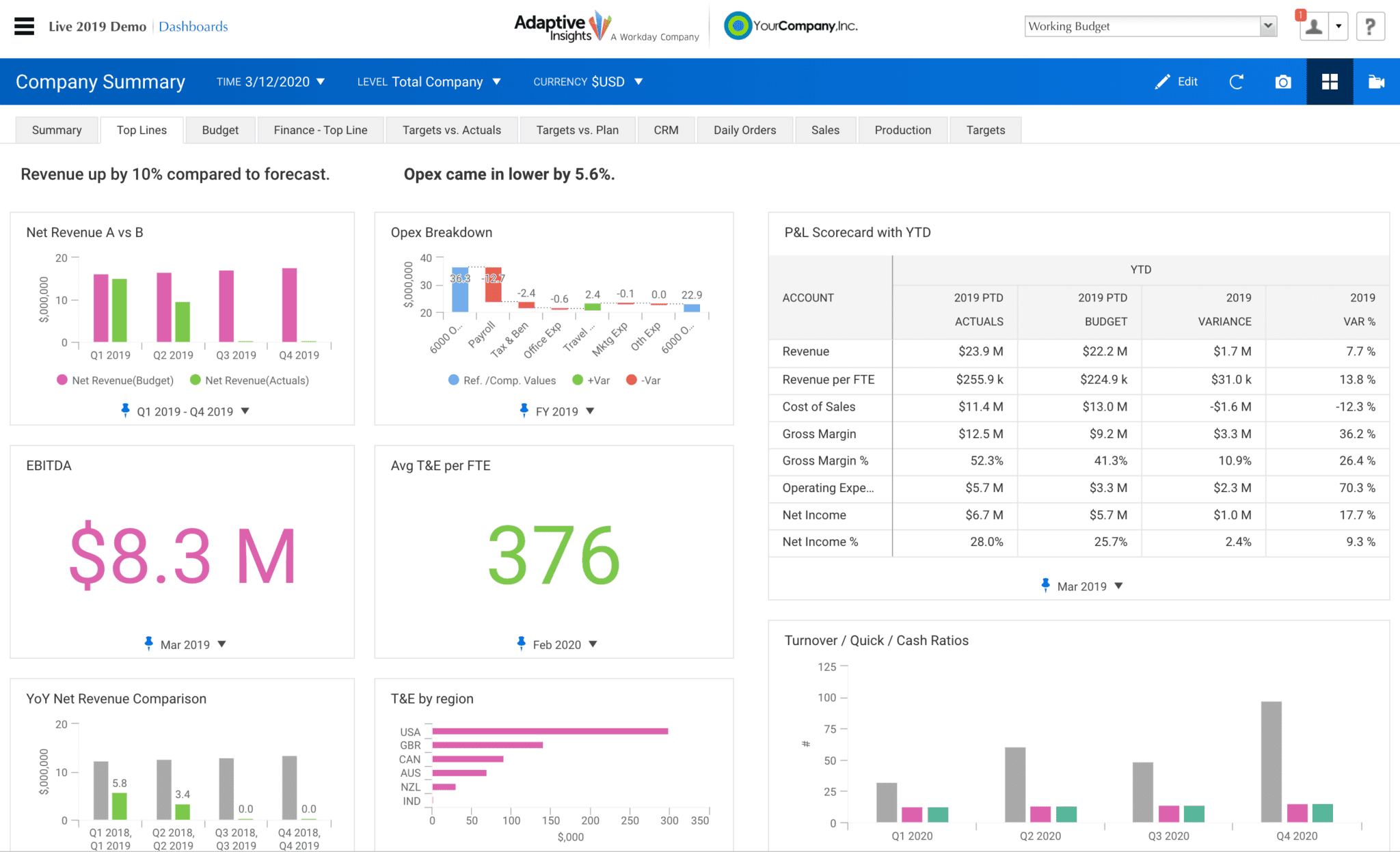 Built for mid-size and enterprise-level planning, budgeting, and forecasting, Adaptive Planning enables developed companies to increase their agility and responsiveness to changes in the market.
This cloud-based software helps finance teams streamline budgeting expenses and accurately track budgeting costs, with detailed overviews of total company spend.
It is challenging to set up and pricing is by quote only, but if your team is ready for this type of tool, it can be a gamechanger for your business budgeting.
Biggest benefits:
Finance teams can generate model budgets for different "what if" scenarios

Completely eliminates the need for manual spreadsheet-based budgeting and planning
Best budgeting tools for scaling up with workflow automation
6. Spendesk
In addition to providing robust budgeting and integrations with a centralized cloud-based platform, Spendesk gives finance teams greater visibility and control over the full scope of company finances and spend.
This all-in-one spend solution automates tedious accounts payable processes like invoice management and employee expense reimbursements, which are common obstacles for companies trying to scale their finance operations.
Spendesk also removes common pain points that curb rapid company growth due to difficult spending. Hard-to-track shared company cards and subscription management struggles are solved with pre approved employee debit cards and unique virtual cards for making one-time or recurring purchases.
Biggest benefits:
Faster, more accurate AP processes improve cash flow and strengthen internal and external relationships

Boosts finance teams' productivity while saving time and money

Eliminated redundancies enables all teams to focus on growing the company with strategic work
7. Scoro
Scoro combines accounting automation with workflow optimization. Its real-time financial reporting enables finance teams to monitor and track company spend patterns, while identifying vulnerabilities and opportunities in their budgets.
As a work management software, Scoro focuses on streamlining overall project management–not just finance–in order to drive faster company growth. Its popular "time tracking" feature breaks down what tasks teams spend their work hours on, and how this directly affects the company's finances.
Scoro can also be integrated with other calendars and work automation softwares that your team uses, which avoids overlapping or duplicating tasks.
Biggest benefits:
Allows businesses to scale quicker by optimizing both finances, sales, and workflow productivity together

Users can centrally manage multiple company's finances from a single platform
Find the best budgeting tool for your business
Choosing the right budgeting tool for your business can help improve more than just your cash flow management. We hope that after reading this article, you now have a better idea of what type of budgeting software would best suit your finance team's needs.
If you're looking for a tool that does budgeting and more, an all-in-one spend management solution like Spendesk automates and optimizes multiple accounting processes, while streamlining collaborative workflows with other team members.
Want greater control and visibility over your company finances? We're ready to help.