How to build an effective customer success operations team
Article
The Customer Success (CS) function is quite new, especially in Europe, but it's clearly growing quickly. Based on the latest 2020 emerging jobs report from LinkedIn, it's the fourth-most searched-for job in France.
Of course, this new career path hasn't arrived all on its own. More efficient sales in fast-growing SaaS companies generated new roles like Sales Operations Manager and Growth Manager. Now, this new focus on Customer Success has created a need for more technical support.
Introducing: Customer Success Operations! If CS itself is a misunderstood role, CS Ops is even more unclear. So in this article, we'll try to demystify it.
We'll talk about:
When it's time to build your CS Ops team

Keys to creating a successful team

11 questions potential employees should ask themselves before embarking on a CS Ops career
Let's dive in!
How to know your company needs Customer Success Operations
We've been down this road at Spendesk. For background, our Customer Success team now has 16 members, serving three languages all across Europe. And I was the first CS Ops person at Spendesk, having joined a year ago.
If you're part of a fast-growing company, the first CS Ops hire usually occurs when you have between 5-10 Customer Success managers.
Why 5-10? This is precisely the moment when manual communication and other work start to break down. You need to automate key processes in order scale the business without losing efficiency. Once your team reaches 15-20 members, you can consider adding a second, more junior person.
At Spendesk, my recruitment happened when the CS team was 11 members strong: 4 Onboarding Managers, 6 Expansion Managers, and 1 User Care Expert. Before that point, the main missions of my role were handled by our Head of CS, or distributed among the various CSMs.
We're growing rapidly, and the CS team will soon be around 25-30. As a result, we've just hired a new CS Ops person to complete the team.
Processes, data & strategy: the Holy Trinity of CS Ops missions
To give you more context on how our team is built at Spendesk, Customer Success covers 3 sub-teams today: Onboarding, Expansion and User Care - all managed by a Head of CS. We have 16 CS members, but our team continues to grow, with a goal to be more than 30 by the end of the year. And today, this team is supported by two CS Ops.
The main objective in Customer Success Operations is to provide the best processes, tools and training to our customer-facing team to help them be more efficient in their work - thus helping them focus on their most valuable tasks. The CS team is incredibly busy, and we want to make sure they waste as little time as possible on menial, manual tasks.
CS Ops have an important strategic position within the organization. We work hand-in-hand with our Head of CS to provide support and insights on his team's achievements and opportunities.
Just like each of my Ops teammates, my role rests on 3 pillars:
Processes
My job is to help our CS team be more efficient, so I need to first standardize recurring actions by building the best processes. I always work side by side with a CS member to leverage their best insights. I work closely with other teams to coordinate on cross-functional processes (with Product Marketing, Product and Sales) to make sure that we best address our customers' needs.
Once these processes are built, my job is to clearly document and communicate them to our team. Often, these processes must be aligned and built into our tools.
Today, a part of my job is also to implement and manage software that gives the CSMs visibility over their actions and the accounts they manage.
An example of this is our churn process. Off-boarding needs to be as well-designed as our onboarding process to give the best experience to our customers, while also improving our efficiency.
Data
Another important part of my job is to leverage our data. I work closely with our Head of CS and data team to provide the best reports, dashboards, and analysis to better track our activities and understand what's going well or not.
Some examples of our previous focuses: the segmentation of our customer database, upsell analysis, and building our customer health score.
Strategy
The last part of my job is also to be involved in Customer Success strategy thanks to insights from the field, but also from our data.
This year, our main challenge is to provide the best possible experience to our customers. To do this, we need to master both ends of the spectrum: our 1:1 approach strategy and the one-to-many strategy we've just started to roll out.
Thanks to these three pillars, I also provide training to our team on our processes and tools. This has to be aligned with company objectives, to help them focus on the priorities that will make them succeed.
Training can be directly handled by me, by CS members as peer training, or by Marketing or Product when related to their scope. And of course, I contribute to the onboarding ramp-up of our new team members - getting them up to speed quickly when they join the company.
To excel in these missions, you need to continuously receive feedback from the 'field.' To help with this, build a dedicated feedback loop to gather, monitor and prioritize your team's insights and needs.
11 questions to find the ideal CS Ops Manager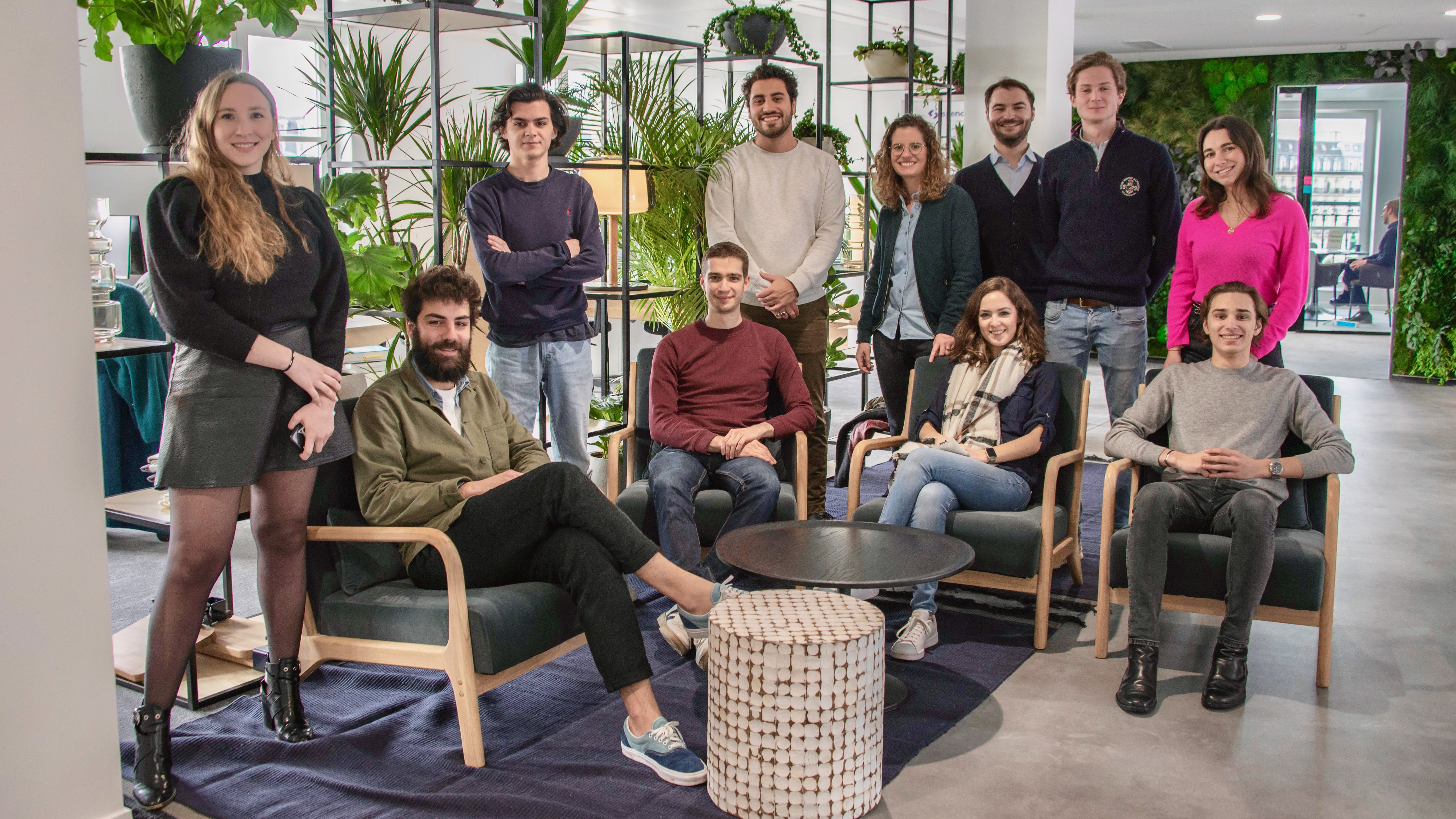 A good CS Ops candidate can come from a diverse range of backgrounds, such as CSM, operations, consulting or business analysis.
The most important aspect for an Operations team member is to bring the following skills:
Analytical mindset

Attention to detail & organization

Strong communication & listening skills, open to input from team members and departments

Ownership of their work and a love of "getting their hands dirty" on processes and tools

Proactive, autonomous, and enthusiastic

Quick learner
We also consider that a great Ops member should always ask themselves the following questions:
1. Am I good at getting along with people, including those from different functional areas or from different levels of the organization?
2. Do I have enough of a technical background?
3. Do I like my work to be predictable, or constantly changing?
4. Am I comfortable explaining difficult concepts to people?
5. Do I mind getting my hands dirty?
6. Do I understand the details of what I'm trying to manage?
7. Should I check up on people after they've promised something?
8. Do I believe that people are self-motivated?
9. Do I value simplicity?
10. Am I open to change?
11. Am I always looking for ways to improve things?
CS Operations can only grow from here
This position is an emerging role, but I'm convinced it will expand more and more in the coming years. Being part of the Operations team at this stage of our company is exciting because I'm directly involved in all strategic CS decisions and still very close to our CS teams.
Don't hesitate to contact us if you have any questions or want to join us! We're hiring in teams all over Spendesk, and always looking for new talent in Ops, Sales, CS, Marketing, Tech or Product.
Have a look on our open positions here