Procurement vs purchasing: what's the difference?
Article
In business, it's common to see and hear people use the terms 'procurement' and 'purchasing' interchangeably.
In reality, these two things are separate, though closely related.
When does purchasing become procurement? Isn't all purchasing procurement? And what are the standard processes for each? It can all be a little confusing.
If you're starting to go cross-eyed, fear not! We're here to help you break it down.
In this post, we'll take a close look at the differences between procurement and purchasing, and what these differences mean for you and your work.
We'll also take a look at some of the ways your business can improve its purchasing and procurement processes, and the long-term benefits of doing so.
Let's start with a couple of quick definitions.
Procurement vs purchasing: some quick definitions
Although there are some similarities and overlaps between procurement and purchasing, there are actually a bunch of key distinctions between the two.
If you're involved in finance or expense management, or if you make business purchases, you need to be aware of these distinctions.
What is purchasing?
Put simply, purchasing refers to a business or organisation acquiring goods or services to accomplish its goals.
Paying employees' salaries each month? Purchasing. Investing in a swanky new office space? Purchasing. A birthday cake for Michelle in accounts? If done with company money, this, too, is purchasing.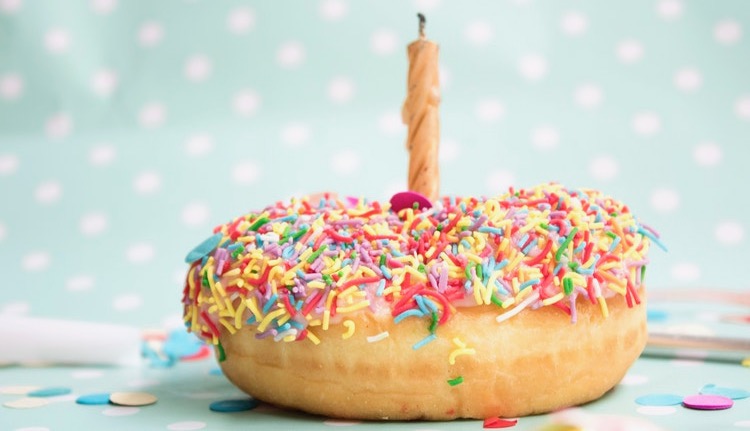 Simple, right? So why all the confusion?
What is procurement?
Procurement is an umbrella term referring to the sourcing, negotiation, and selection of goods and services, usually those that are of a greater importance to an organisation.
Procurement is much more than just purchasing.
As explained by Jaggaer, procurement includes:
Identifying and selecting suppliers

Approving a purchase request

Establishing payment terms

Strategic vetting

Negotiating contracts

Creating a purchase order

Managing shipping

Receiving invoices

Making a payment for goods purchased
When we break procurement down into these steps, it's easy to see the reason for confusion: purchasing just happens to be a part of the procurement process.
One key difference here is that when making simple purchases, the work of finding the right vendor or supplier has already been done before the payment request is made.
By contrast, significant or long-term purchases require the full procurement process. For example, if a business is selecting an office support company for a yearly contract, this involves more than simply entering into an agreement and paying invoices each month.
The procurement process is typically more deliberate and considered, involves more people, and takes longer to complete.
A business's procurement process is a matter of strategic importance, and has the potential to drive the performance of the wider organisation.
Let's take a look at some of these strategic elements of the procurement process.
Procurement in business: a strategic consideration
Procurement is a wider term incorporating a number of core business functions. This includes sourcing and managing suppliers and overseeing business purchasing behavior.
Because of this, procurement should be considered a part of corporate strategy. The procurement process cuts right to the heart of core questions like what the company stands for, as well as the beliefs informing its business model.
For example, if a company's business model reflects a strong focus on diversity and inclusion, its procurement approach should reflect this too.
Let's stick with the office support contract example. In this case, the business seeking expressions of interest from office support outfits could seek information on workforce diversity, and how this diversity positions them to perform.
Given that procurement is such an important process, it's important to do what you can to get it right. But how should you go about this, exactly?
Improving your procurement processes
As we've seen, procurement can be a complicated process, and involves a number of moving parts.
Given this complexity, improving the procurement process can take a long time, and - for medium to large businesses - may involve appointing a dedicated procurement specialist.
There are a number of ways to improve your company's procurement process:
Boosting employee capability with specialized procurement training

Establishing and managing positive supplier relationships

Implementing a dedicated contract management software

Collecting and analyzing your procurement information for long-term trends

Improving your purchasing systems (more on this below!)
Improvements like this may seem like a tall order, but trust us: breaking these tasks up and approaching them one-by-one can make your procurement processes much more efficient and effective, and can save a lot of money.
We won't examine these improvements in detail here. However, if you'd like to take a dedicated look at this, check out some of the other resources out there.
Now, let's take a look at another part of the puzzle: how can better purchasing systems improve your overall procurement processes?
How efficient purchasing improves procurement
As we've seen, purchasing is more of a mechanical task than procurement: you simply need a good way to receive an invoice and process it with minimum fuss.
However, even mechanical tasks can be time-consuming. Something as simple as a regular, ongoing purchase - fruit boxes for the staff room, for example - can take up a lot of effort if things go wrong.
Improving your purchasing can streamline your processes, freeing you and your team up to focus on more fundamental - and important - procurement questions.
For example, if you spend less time on purchases, you can start to consider questions like:
Are we using the best suppliers available?

Do our teams get the goods and services they need on time?

Are there any issues with quality or dependability?

Are we tracking spending correctly?

In general, could we make the purchasing process smoother?
Now, let's get a little more specific with this last question.
How to improve the business purchasing process
It can be tough to know where to begin improving your purchasing.
Chances are, your processes have been in place since before anyone can remember. If you're anything like us, these processes have probably evolved over time in line with the preferences of individual finance people or senior managers.
However, there are a handful of simple steps that can make the purchasing process a lot smoother, taking the pain out of paying for things.
Consider the following five improvements:
Establish a supplier directory: Make sure team members know the best places to acquire goods and services - and any suppliers to avoid.

Simplify payment authorization: Authorization can be hard to track, and not knowing who to ask can waste a lot of staff time. Building authorizations into the process helps avoid confusion and get things done faster.

Automate where possible: Tracking payments, storing proofs of purchase, authorization, aggregating payment information: there's no reason your team should be handling these tasks manually when they can be done with software.

Make the process as intuitive as possible: Your team members are used to modern technology, and your processes should reflect this. For example, don't ask your employees to file hard-copy expense reports for business purchases.

Track payments as part of the overall budget: Again, build this tracking into your payment methods, so you don't have to repeat work and enter data separately.
Getting these things right can significantly lower your business costs. More than that, it can also reduce purchasing risks and ensure the secure supply of goods and services.
By improving the purchasing process, you'll be more likely to pay your invoices on time, leading to improved relationships with your suppliers, and - probably - better service.
We know these kinds of steps can look daunting.
However, switching to an integrated expense management tool can take care of a lot of these improvements in one single step.
By automating these purchasing steps and making everything faster and more efficient, an expense management tool can save time and effort, keeping company funds secure while still allowing for flexibility and convenience.
Conclusion: make sure you know the difference
If you're in finance, it's crucial to know the differences between procurement and purchasing, and to understand how you can improve each of these processes.
Businesses spend a lot of time and effort sourcing goods and services and paying for them. Simple improvements - such as switching to an integrated expense management platform - can have significant benefits over time.
Take a look at some of the ways you and your team could improve your procurement and purchasing activity, and consider the broader benefits this could have for you.