CFO software: 10 tools recommended by finance experts
Article
Finance teams are an essential pillar in business growth strategy. CFOs have turned into business advisors, whose financial perspective feeds sustainable growth and decision making.
Yet, not all CFOs and finance teams have adapted their processes to meet the demands of this "new normal."
To focus on strategic responsibilities, finance leaders need to reduce time spent on menial tasks and tedious processes. That means choosing the right software to boost efficiency and productivity.
In our CFO Yeah! podcast, we often ask finance experts how they optimize their organizational processes. This article lists the top 10 CFO-approved tools that allow you and your finance teams to work smarter, not harder.
Top 10 CFO-recommended software for finance
The following tools cover a range of finance needs. If you want to automate expenses and take full control over company spending - easily - we highly recommend you look at Spendesk.
1. Rudderstack
Rudderstack (previously Blendo) is a leading ETL and ELT data integration tool. It helps companies connect their data warehouse with other vital tools. This lets CFOs incorporate sales, marketing, and product data into financial reports, without having to trawl through each individual database.
Recommended by: Pavla Munzarova, CFO at Mews.
"Blendo is a powerful ETL (extract, transform, load) software we use to connect all our tools into one space and extract fresh data without a need to develop our own connections. It's really user friendly and has a broad range of integrations from CRM systems to ticketing tools."
G2 rating: 5 stars
Pricing: Starter plan starts at $500/month
Listen to Pavla's full interview on CFOYeah!
2. Pennylane
Pennylane is a full-stack financial management platform, built to make CFOs' lives easier. It integrates various softwares and develops a financial OS (Operating System) for European SMEs. This enables finance and accounting teams to collaborate on high-value tasks such as: expense management, piloting cash flow, fiscal declarations, invoicing, etc.
Recommended by: Pauline Sauvage, Business Advisor at Novisto, ex-CFO at Back Market
"It's a platform that plugs in a lot of tools and can help with everyday finance tasks and problems. I like it a lot more than the ERPs I've used in the past. I want to stay away from ERPs - this is different."
Tool Advisor Rating: 9.5
Pricing: Plan starts at 19€/month
Listen to Pauline's full interview on CFOYeah!
3. Wise

Wise (previously Transferwise) makes international money transfers cheap, easy, and seamless for CFOs and finance professionals. Features include sending or requesting money abroad, and creating a multi-currency account without any hassle. Wise offers services up to 19 times cheaper than its competitor PayPal.
Recommended by: Rebecca Coxshall, former Head of People & Finance at MOJU
"Wise lets you consolidate all your banking in one payment. You hit one button and it goes off to all your suppliers. You never have to enter those bank details again. I don't want my finance executives spending time punching in numbers - it should all be automated."
G2 Rating: 4.0 stars
Pricing: Wise applies varying fees for each transfer, along with real-time conversion rate.
Listen to Rebecca's full interview on CFOYeah!
4. Personio
The leading HR software in Europe, Personio offers cloud-based HR management and recruiting software to companies of all sizes. It helps finance leaders automate and optimize people processes, from personnel administration, to payroll and recruiting. All these features are accessible from one single account, allowing seamless collaboration between finance and other teams.
Recommended by: Sebastian Bourmer, CFO at Statista
"We use Personio for all HR related activities. The Finance function also relies on Personio whenever payroll-related questions arise."
G2 Rating: 4.3 stars
Pricing: Plans start at €95/month
Read Sebastian's full interview on CFOConnect
5. Zapier
Zapier helps finance teams automate their processes effortlessly. Its no-code platform allows any CFO to access integrations to more than 4000 online software and tools. Finance experts save time and money automating their workflows–no coding skills needed.
Recommended by: Younès Rharbaoui, former CFO at The Family
"I started using the same tools I'd used before as an entrepreneur, but for finance. So when I want something automated, I can do it myself with Zapier. And that might save me an hour per day. I kept going until I reached a point where there wasn't much space for automation left."
G2 Rating: 4.5 stars
Pricing: Professional plan starts at $49/month
Listen to Younès' full interview on CFOYeah!
6. Google Sheets
A solid competitor for Excel, Google Sheets offers smart spreadsheets that are ideally suited for online collaboration on data analysis. Google Sheets is part of Google Workspace, a suite of productivity and collaboration tools that enables professionals to create, communicate, and collaborate with their teams from anywhere.
Recommended by: Misha Advena, Head of Global Analytics and Strategic Finance at Miro
"I know people have mixed opinions, but when we have so much remote collaboration it's just an amazing tool. Not only to put numbers together but also to share them and give people an opportunity to react."
G2 Rating: 4.6 stars
Pricing: Google Suite Basic Plan is $5/user/month
Listen to Misha's full interview on CFOYeah!
7. Notion
In recent years, Notion has risen as the all-in-one workspace favored by finance, marketing, sales, and product teams around the world. It combines useful features like project management, data tracking, document sharing, and tasks ownership. Notion is fully customizable and a great way to collaborate efficiently, especially for remote teams.
Recommended by: Myoung Kang, Expert in Residence at First Round Capital
"I use it to document processes. If you communicate processes in an organized fashion - with examples and screenshots - they're more helpful for the other employees. And we also use it to organize our month-end schedules and links."
G2 Rating: 4.6 stars
Pricing: Team Plan is $8/user/month
Listen to Myoung's full interview on CFOYeah!
8. Capdesk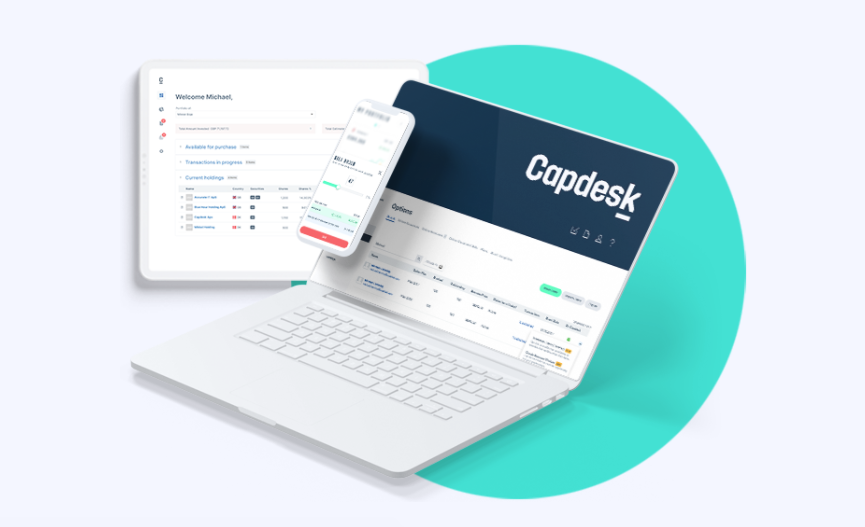 A fast-growing equity management platform, Capdesk enables fast-growing companies to keep track of their share schemes and vesting schedules, without losing accuracy. Features include cap table management, issuing options and warrants to attract top talent, smart transactions and stakeholder management–all in a single tool.
Recommended by: Kerry McClelland, former CFO at Fiit
"Capdesk was transformative to my experience of managing the cap table - taking it out of Excel and into a proper format. And the team there were absolutely fantastic. I use it all the time for round modeling and checking structures. It's been great."
G2 Rating: 4.7 stars
Pricing: Basic plan starts at £95/month
Listen to Kerry's full interview on CFOYeah!
9. Asana
Asana empowers remote and distributed finance teams, helping them focus on their goals, projects, and tasks. This CFO-favorite workplace management dashboard is one of the most efficient softwares on the market. Finance teams can easily track and respond to budget or expense inquires across the organization.
Recommended by: Jenny Bloom, former CFO at Zapier
"I know our Controller couldn't live without Asana. It helps them keep track of everything going on in their team."
G2 Rating: 4.3 stars
Pricing: Premium plan is €10.99/month
Listen to Jenny's full interview on CFOYeah!
10. Microsoft Teams
Microsoft Teams is one of the most popular and broadly used tools in the workspace today. It is a hub for team collaboration in Office 365. Microsoft Teams offers many useful features, among which document sharing, online meetings, and many more, to help CFOs and their finance teams be more engaged and effective.
Recommended by: Chad Martin, former CFO at MeridianLink
"It's not a finance tool per se, but if we weren't able to stay connected and function well as a team, I don't think we would've been able to achieve what we have over these past couple of years. It's that ability to quickly hop on a video chat, share screens, and work collaboratively."
G2 Rating: 4.3 stars
Pricing: Essentials plan starts at $4/user/month
Listen to Martin's full interview on CFOYeah!