10 smart accounting automation software systems to try
Article
For some unknown reason, company accounting is still often done using slow, manual, old-fashioned processes. These involve spreadsheets, paper export reports (and in-trays!), and lots of data entry.
Perhaps the reason for all this is known: that's the way it's been done for decades.
But those days are behind us. We have the technology to make accounting faster, more accurate, and far more productive. It shouldn't be a grind to get your ledger in order, and it shouldn't take a week to close the books.
If you've come to this realization already, but haven't yet chosen a good accounting automation tool to help you get there, we've compiled 10 of our favorites.
Why use accounting automation software?
We've already looked at the chief benefits of accounting automation in a previous article. Here's what we found in that piece:
1. Save time
The main reason most users turn to automation is to take slow, repetitive tasks off their own plates. Which of course gives you extra time for more important (and more interesting) work.
2. Be more productive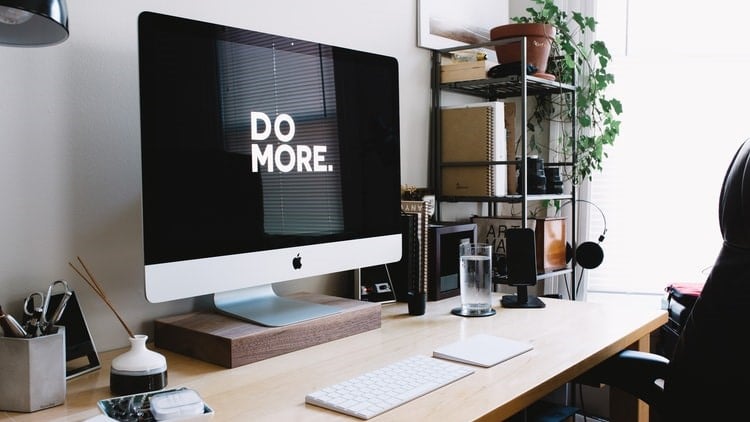 Put that extra time on your hands to use. Work to add value to the rest of the company (and to clients), rather than simply staying busy with less impactful (but necessary) tasks.
3. Get more accurate data
Humans are wonderful, but we're also prone to making mistakes. The more documents and data points you process, the more likely you are to slip errors in without noticing.
Software, on the other hand, is designed to repeat tasks endlessly in exactly the same way. So mistakes are far less common. There's a wide variety of business process automation software on the market, so you'll need to spend time researching the right tool for your needs.
4. Retrieve information instantly
Accounting automation tools are digital, obviously, and those on our list are cloud-based. Which means that any documents or data you need is available to you whenever you need, wherever you are.
No need to rummage through filing cabinets or look through old books.
5. Use secure file storage
We're all a little wary of data leaks and hacks these days. But the truth is that digital file storage is far safer than moving stacks of paper from one place to the next.
It's also safer than storing data on a personal computer or MacBook. You also won't have to send email scans (or credit card details) to people anymore; they can just log in and see for themselves - provided they have security clearance. Secure file uploads like these are a huge win.
6. Work from anywhere
During the height of the COVID crisis in early 2020, we were astonished to hear from companies whose accountants couldn't help because they couldn't physically go to the office.
Because the tools on this list live in the cloud, you won't have this problem. Finance teams and external accountants can access the right files and dashboards from anywhere thanks to features like privileged access management.
Clearly, remote-friendly work is now a necessity. And the same goes for your bookkeeping!
7. Integrate easily with other tools
Another classic issue that slows down the closing process is copying data from one spreadsheet to another - from one ledger to the next.
Good accounting automation tools will speak to your other tools and remove the need to copy/paste for hours each month.
8. Upskill yourself
This last one is a benefit to the finance team member or small business CEO themselves.
Automation tools are fast becoming a must-have for modern businesses. By learning to work with these new tools, you prepare yourself for the future of accounting.
What to look for in great automation software
We'll look at our favorite tools next. But whether you choose one of those or something entirely different, there are a few principles that make for great automation software:
Digital solutions to tedious problems. This is the main goal. You want to replace the most boring, manual aspects of your work with quick, digital alternatives.

Cloud-based. You should be able to work from anywhere, and so should your clients and colleagues.

Easy to use. Accounting involves enough complicated concepts. Your software should help, not hurt. And usually, the more comprehensive the tool, the more training it requires to use well. So don't jump straight into the top-of-the-line option if you're not ready to dedicate some time to it.

Client-friendly. Great tools also let you share reports and reminders easily with your clients and colleagues.

Excellent reviews. Check your favorite review site and make sure that other users are having the experience you want yourself! We've included rankings and reviews from a few of these to save you time.
10 great accounting automation systems
To compile this list, we looked closely at reviews on Capterra and G2. You'll see the relative rating for each below its entry, as well as quotes from reviewers.
Note: This list is not in order of preference or quality. Rather, we've listed a range of different tools, some that suit businesses of a particular nature. So be sure to read the descriptions and identify the solutions that make most sense for you.
1. Xero - trendy choice for small businesses and their accountants
Xero is one of the most popular platforms for small businesses and accountants. It makes company financial data available to all relevant parties, including external accountants and advisors.
The big draw is that Xero provides a robust and comprehensive platform for accountants, with an interface that non-financial staff can understand and use confidently. Financial controllers and accountants don't have to recreate reports and records for the rest of the business to consume; clients simply log into the platform and get the information they need.
Even as a "plug and play" solution, Xero packs all the horsepower and features that most small businesses will ever need.
Capterra rating: 4.3 (1870 reviews)
G2 rating: 4.3 (330 reviews)
Choice quote: "Xero has most of the features a small business needs, easy to use, and has lots of innovation going on to keep me satisfied that it will be relevant in the future. For example, it connects to all relevant online services for payments, bank statement import etc."
By the way, Spendesk has a native Xero integration for expense management to export your spend data in just a click.
2. QuickBooks - the default option for smaller companies
With more than 3.4 million small businesses on board, QuickBooks is quite possibly the most popular accounting automation platform on the market. Like Xero, it's built to be accessible for non-finance professionals running their own businesses, and to collaborate easily with external accounting advisors.
QuickBooks integrates natively with most of the major payments providers, including Square, PayPal, and Stripe. So ecommerce and retail companies don't have to manually keep track of payments coming into their accounts. They'll all appear in QuickBooks automatically.
The platform also has invoicing and receipt tracking tools to help automate those common nuisances. And for companies hoping to scale in the future, there's also QuickBooks Enterprise - a sister software built for larger businesses with more complex requirements.
Capterra rating: 4.5 (16748 reviews)
G2 rating: 4 (2,316 reviews)
Choice quote: "I find no joy in tracking, calculating and organizing the financial aspects of the Creative Marketing dept. I'm responsible for, but QuickBooks makes it super easy and almost fail safe."
3. NetSuite - world-famous ERP for larger companies
Whereas Xero and QuickBooks have small businesses in mind, NetSuite is built for larger companies (and those planning to grow in a hurry). One of the most popular enterprise resource planning (ERP) solutions available, it integrates accounting with many other core tasks overseen by CFOs.
So yes, it helps to automate core accounting responsibilities like accounts payable and receivable, compliance management, and general ledger. But the full suite also includes wider business performance tools, HR and administrative software, inventory, logistics, supply chain management, and customer relationships.
Business leaders can manage all of these matters from one central location (NetSuite), saving time and giving them more visibility in the long run.
But while NetSuite is more comprehensive than most of the other tools in this post, it's also more complex and takes far longer to get started. The transition to an ERP is a big decision for many companies, and CFOs shouldn't rush into it.
Capterra rating: 4.2 (570 reviews)
G2 rating: 3.9 (1,104 reviews)
Choice quote: "Netsuite is a great platform but it is not for someone looking for a plug and play solution. It is for the serious business that wants a serious solution."
4. Microsoft Dynamics GP - another leading ERP for established businesses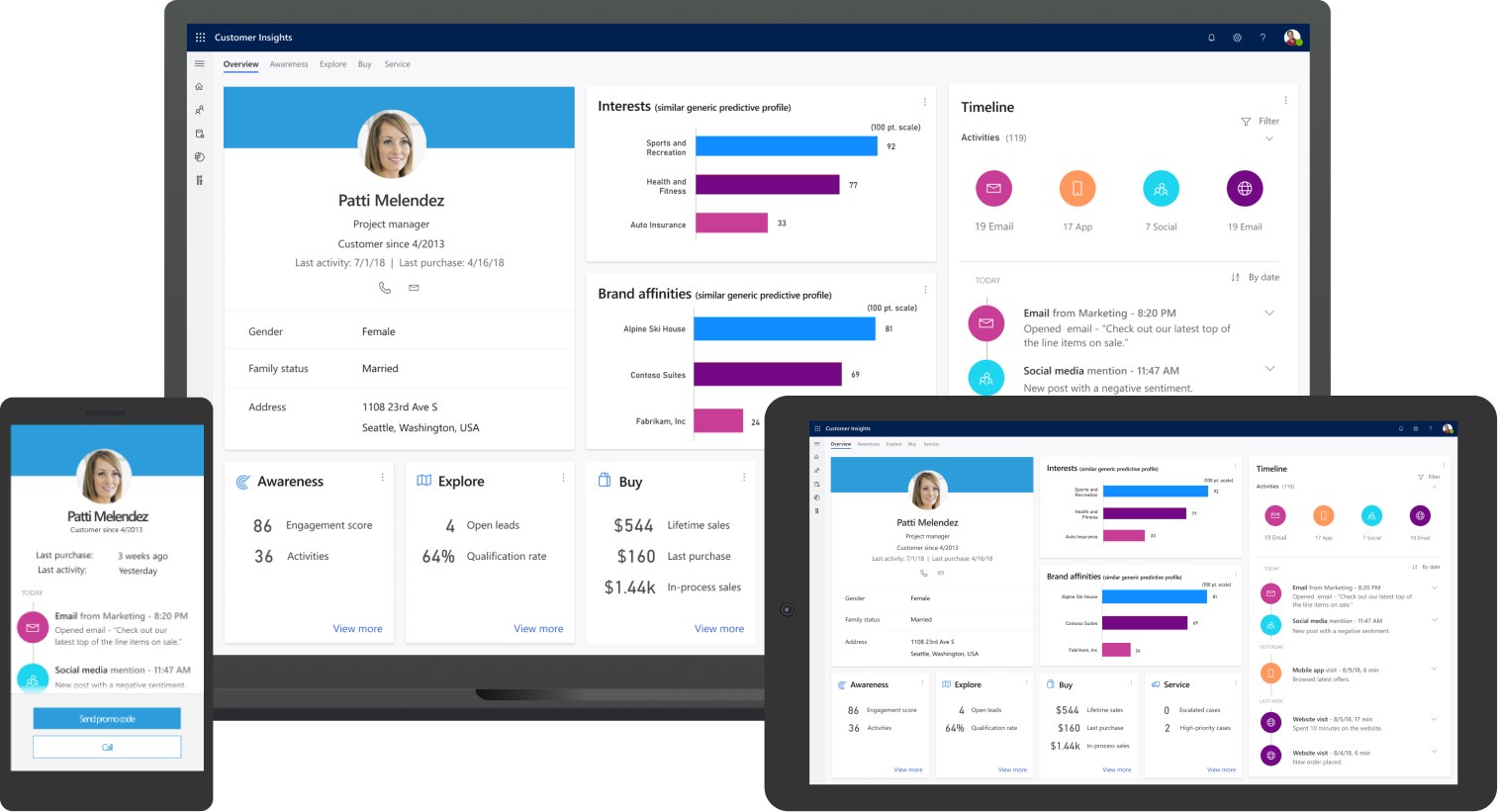 Another hugely popular ERP solution, Microsoft Dynamics GP brings accounting together with a huge range of other vital business processes. It not only automates specific accounting tasks, but also automates the communication between these functions, but integrating them all in one place.
For example, record a company transaction and it will be automatically synced with the other finance functions affected. This could include accounting but also financial planning, inventory, and even payroll.
Much like NetSuite, there is a learning curve involved in using the tool. As one reviewer wrote, it's "simple but complex because navigating is hard for someone just learning. If you don't know how to use all the features then you will be lost."
Capterra rating: 4.3 (3717)
G2 rating: 3.5 (221)
Choice quote: "GP has allowed us to truly own our payroll, billing, accounts payable, and accounting processes in an efficient platform for us to utilize across teams. It has expanded our corporate reporting, as well as allowed for expanded functionality for our HR team."
5. BlackLine - automation-focused tool for reconciling and credit card management
BlackLine is another well-rated choice built to automate specific tedious accounting workflows. Its self-described "continuous accounting" approach lets businesses check for fraud and errors on an ongoing basis, rather than building up and tackling them all at once during the close process.
Users should expect lower fraud and error rates simply because many of the manual, time-consuming steps have been removed. BlackLine automatically reconciles payments from credit cards, for example, so finance teams don't have to wade through long card statements each month.
Overall, the biggest benefit is the ability to stop reconciling payments manually in spreadsheets. BlackLine does most of this work automatically.
Capterra rating: 4.3 (10 reviews)
G2 rating: 4.4 (431 reviews)
Choice quote:  "The preparation, processing, storage, retrieval, submission and approval of the various tasks, in Blackline, is much more efficient and time saving. It's easier to use and also consumes less time while compared to old reconciling methods. Easy to learn when compared to other cloud solutions."
6. Wave - simple (and free) option for sole traders and freelancers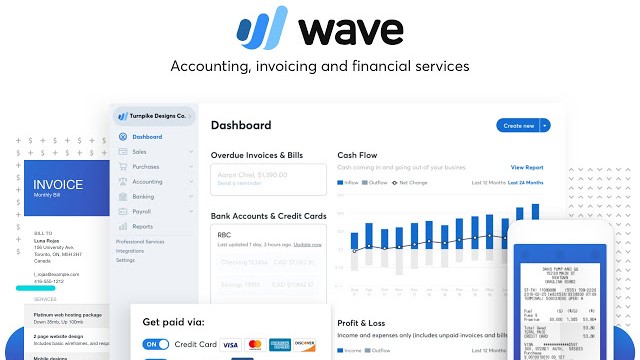 Wave is another great option for small businesses - it's target market is typically companies with 1-9 employees, solopreneurs, and freelancers. And the big benefit for those businesses is pretty clear - Wave is free to use for accounting, invoicing, and receipts!
For free, customers can manage unlimited income and expense tracking, add partners and accountants to the platform, connect bank accounts and credit cards, and basically do all of the essentials they need.
The only time you pay is if you choose to handle online payments through the platform. Credit card processing comes with a fee. But that's it!
So for brand new companies and sole traders, there's a lot to love.
Capterra rating: 4.4 (925 reviews)
G2 rating: 4.4 (194 reviews)
Choice quote: "Wave does literally everything we were looking for at no base cost. We are able to keep everything we do in one place instead of having to have multiple programs."
7. FreshBooks - accounting automation for service-based companies
Alongside Xero and QuickBooks, FreshBooks is another market leader in cloud-based accounting software. And it takes particular care in building solutions that suit service-oriented companies.
As the FreshBooks itself explains, "If you are a service-based business, FreshBooks is designed for you. If you are a lawyer, a marketing agency, a plumber, an interior decorator, an IT professional, a therapist, an architect, a web professional – if you create value for your customers by applying your time and expertise to other people's problems, thereby running a service-based business - FreshBooks is built specifically for you."
It does this with intuitive and powerful invoicing tools, and compared with QuickBooks especially, reviewers find it easier to navigate and use.
Capterra rating: 4.5 (3,209 reviews)
G2 rating: 4.6 (566 reviews)
Choice quote: "I love how user-friendly the platform is and how easily it integrates with Stripe. I love the customization of the invoices too. It's very easy to keep all of my incomes and expenses organized. I also love how easy it is to build beautiful reports (like an annual p/l report) so quickly."
8. Deltek Vision - accounting and project management for professional services firms
Deltek Vision is a little different from the others on this list. Built specially for professional services firms, the platform is part-accounting tool, part-project management software.
For each of a firm's range of projects and clients, the accounting team can reconcile transactions and manage expense reports. At the same time, you can project leaders can track progress of tasks, report to clients, and manage time.
It's essentially an ERP (as we saw above), built for professional services companies. If that's you, Deltek Vision may be just the tool you need.
Capterra rating: 4.1 (449 reviews)
G2 rating: 4.0 (109 reviews)
Choice quote: "There are so many features on this program! From Accounting to Admin to Project Managers, all work can be done through Deltek! Securities can be put in place for the different departments and different features. For example, only Human Resources is able to see payroll and only Accounting is able to see company wide expense reports."
9. FreeAgent - tax and accounting tool for (very) small businesses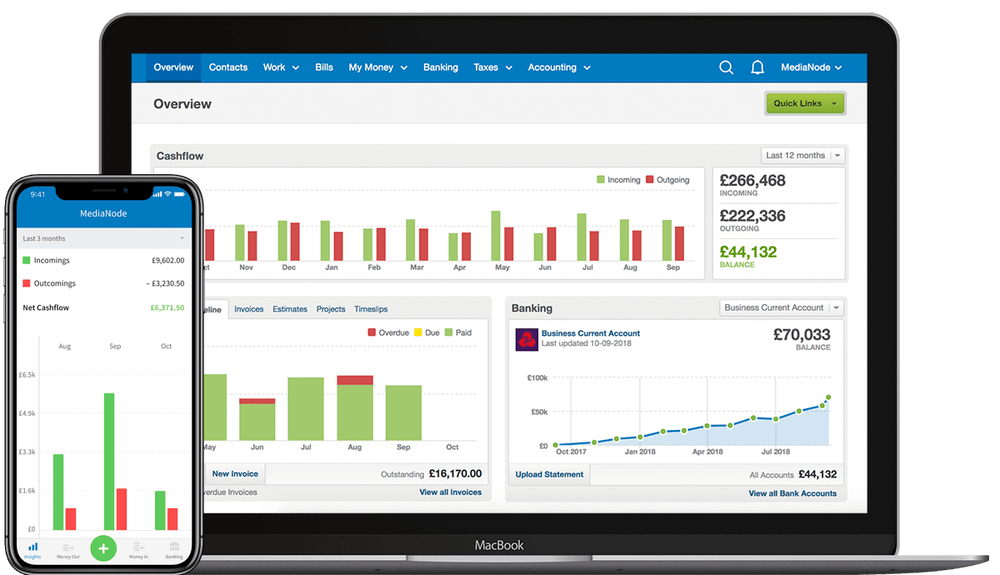 FreeAgent is another great choice for very small businesses and freelancers. The platform simplifies important accounting tasks, and makes them easily comprehensible for amateurs and seasoned professionals alike.
It helps business owners handle (and even automate) tax filings, and depending on your bank you may be able to feed transactions directly into the platform - making things even quicker. Nice features include the ability to create and send out client invoices and account statements, which reduces the need for paperwork even further.
Many reviewers wrote specifically of FreeAgent's support team and resources. The solution aims to be just that - a solution for those needing quick and easy accounting.
Capterra rating: 4.4 (119 reviews)
G2 rating: 4.2 (22 reviews)
Choice quote: "Everything is explained in plain terms — they have a great knowledge base so you don't need any prior accounting knowledge. You can always reach someone at FreeAgent to help, and they actually listen to your needs and suggestions. I've previously asked if a feature exists, only to have them implement it in the next update just a few weeks later."
10. Spendesk - spend management solution that accountants love!
Spendesk isn't strictly speaking an accounting tool like the other on this list. But accountants still love it! That's because it automates many key accounting tasks, and eliminates most of the tedious data entry accountants find themselves stuck with.
Every payment made through the platform is assigned a general ledger code and processed, with the receipt attached. At the end of the month (or any time you like, actually!), you can easily export all transactions to your accounting tool (or spreadsheet) of choice.
The most valuable aspect for accounting teams is the increased level of compliance around payments. Employees spend responsibly by default, and 95% of all payments have their receipt attached almost immediately. Which makes spend management a dream for finance teams and managers.
Capterra rating: 4.8 (64 reviews)
G2 rating: 4.7 (141 reviews)
Choice quotes: "Spendesk allow us to have more control over expenses and to have a more reliable reporting system. At same time allowed for an autonomous process for our employees following the company policies and save a lot of time with paperwork and administrative tasks related. To have more than one wallet is very helpful for companies working in more than one location or to provide autonomy for some teams/projects."
Automation software is here to help
Automated processes make some of us feel a little uneasy. You've heard tell of the coming robot takeover, where jobs will be replaced and experience won't matter anymore. Admittedly, it's cause for concern.
But the automation tools we've seen don't replace your accountants, they liberate them. Your experts will have more time to actually use that experience they've developed to give advice and offer strategic insights.
Today, they spend hours every month simply copy/pasting or re-formatting spreadsheets. Tomorrow, they could be redesigning your finance structure, or finding smart ways to save the company time and money.
Most importantly, those manual tasks aren't making anybody happy. They're costing the company money (in people-power and damaging errors), and they drive accountants crazy.
This is exactly why software was created. It's time to use it.