Expense management for Xero: automated accounting meets company spend
Article
Xero is undeniably one of, if not the leading accounting software for small and growing businesses. Companies all over the world rely on this smart, intuitive software to make their accountants' lives easier and keep clean, accessible books.
Many of these same businesses use Spendesk with very similar benefits. They want to digitize paper processes, eliminate data entry, and speed up the closing process.
Which is why a powerful expense management integration between the two makes so much sense.
You can have both easy spend management and streamlined accounting, and never have to duplicate those boring tasks across platforms. Which is about as good as it gets.
So let's take a little look under the hood and see how Xero and Spendesk fit together so well. Starting with a quick backstory.
Our history with Xero expense management
Xero and Spendesk first integrated in September 2017. The first need was for Spendesk customers in the United Kingdom, for whom Xero is the staple tool. The software began life in New Zealand, and has quickly spread around the world, with the UK as an important market.
One of its best strengths is its integrations with more than 600 third party apps (Paypal, Vend, Square, Shopify, FUTRLI, etc.). Xero users have come to expect easy integrations as a result.
And while Spendesk has never planned to be an accounting software per se, we know that accountants use our tools on a daily basis. The only way to offer truly companies smooth spend management is to connect their other favorite tools with ours.
Where accounting meets expenses
To understand why this integration is so important, we first need to revisit the basic company spending workflow:
An employee seeks approval to spend (if necessary), then makes a transaction with their expense card, virtual card, supplier invoice, or requests reimbursement for out-of-pocket expenses.

They upload their receipt or proof of purchase.

Their manager reviews the purchase and approves it.

The financial controller validates the purchase, pays the invoice, or transfers an expense reimbursement (depending on the case in question).

At the end of the month, all payments are exported to the company's financial tools, along with receipts and any other supporting documentation.
So that's the classic case. And even though it's a vast improvement on traditional, paper-based processes, there are still a few shortcomings.
Why a direct integration is best
Under the process above, the financial controller or accountant still has to "push" transactions to their accounting tools. Which leads to a few issues:
If there are missing documents or errors, it can hold up the whole closing process.

Your accounting tool is always a step behind, waiting for payments to be pushed.

Updates made in your accounting tool aren't returned to your spend management software. The push usually only works one way.

There's usually a huge amount of re-formatting to do in your accounting tool. This can mean manual data entry for team members, just to enter every payment clearly in the ledger.
Overall, you're still viewing accounting as the end of a process. And any hold-ups or complications can leave your accountants hanging.
Which is what makes fully-integrated accounting so much more exciting.
Spendesk = expense management for Xero
The first and most important aspect is that Spendesk and Xero talk to each other directly. So Spendesk data can be sent to Xero with no extra formatting, instantly.
Card payments are sent to Xero as bills with statements attached. This removes the need for any reconciliation work in Xero itself - that work is already done.
In fact, this integration means you avoid double-dipping altogether. You assign the correct ledger codes in Spendesk, and they match up perfectly in Xero. (And most of the time, we assign these codes automatically!)
Another key point: Spendesk and Xero talk to each other with a two-way sync. This means that any updates made in Xero are reflected in Spendesk right away. So once again, you don't have to do the same work twice.
A few examples of features:
Invoices are attached directly in Xero

VAT is calculated and synchronized automatically

You can create analytics codes to differentiate financial information (for consulting firms for example)

Bank feeds are updated automatically
And honestly, there's not much more to it! We've recently revamped this integration in a major way, and early reviews have been glowing:
"Xero connects perfectly with Spendesk, so that's really helpful. There's also a perfect sync for our back-office software. It's really key for us as a finance team that we have that connection ready-made."
How to use Spendesk expenses with Xero
If you're already a Spendesk user, it couldn't be simpler to use the integration. Your Account Owner just needs to do the following:
Head to the Accounting tab, find Xero, and click "Connect"

Choose the accounts you wish to sync with Spendesk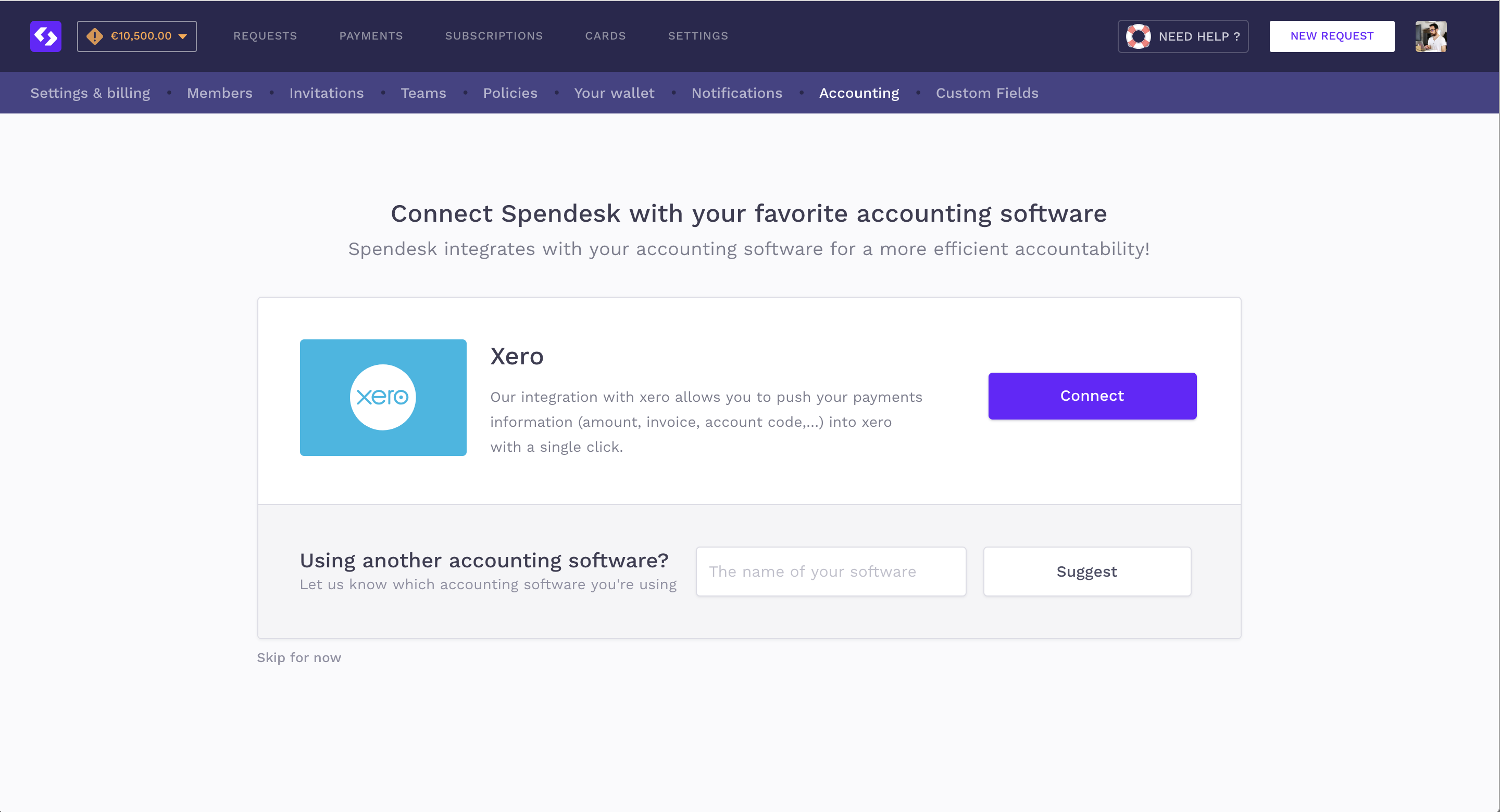 And that's about it! If you have any problems along the way, just reach out to our Customer Success team.
And if you're not yet a Spendesk user, talk to us!
Speaking of Spendesk users...
4 happy companies conquering expenses in Xero
The "best" integrations in the world aren't really all that great if nobody uses or cares for them. So to prove that Spendesk and Xero are a perfect match, here are four companies loving the experience.
Silverfin
Silverfin is itself a modern, cloud-based service that automates accounting workflows. So its finance team knows how good software works.
"Xero connects perfectly with Spendesk," says VP Finance Tom Libbrecht. "There's also a perfect sync for our back-office software. It's really key for us as a finance team that we have that connection ready-made."
Koru Kids
Koru Kids previously used another tool for company spending. But when the integration with Xero wasn't working, Finance Lead Dana Chahine looked to Spendesk.
"If I was trying to do a supplier analysis and see how much we spent on Amazon, for example, we'd have some charges come through our Barclays card and some go through Pleo, but the Pleo ones wouldn't have the Amazon reference in the same reference field as where you'd expect it in Xero."
"Whereas Spendesk captures it and I don't have to make any changes. It's all there, ready to analyze. And that makes it much easier."
"Both from Xero to Spendesk and vice versa, that integration is really smooth."
British Society of Gastroenterologists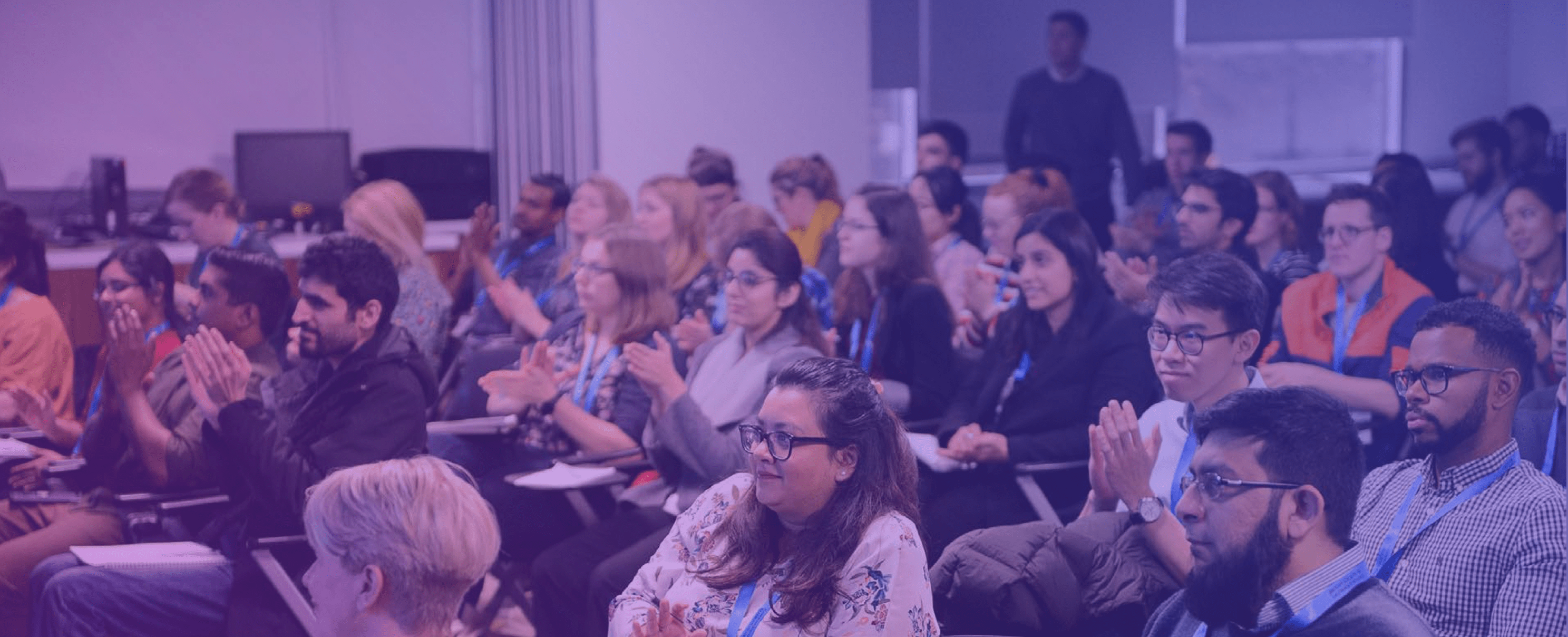 Dealing with hundreds of members traveling to London and back for conferences, BSG knows how difficult piles of paper expense claims can be. As Governance and Compliance Director Sarah Linnington details:
"Two years ago [expenses] were entirely on paper. We'd get hundreds of paper forms, with bank details filled in and receipts attached to the back. And we'd have to check and enter all of these one by one and they had to be sent to the committee chair, by post, to be authorised."
"Once we discovered Spendesk, this process changed overnight. Now, they upload their claims and receipts directly to Spendesk. Their request goes electronically to the committee chair for approval. My team just has to check that all the right details are there, and then we can push it to Xero and reimburse the member."
"Spendesk works well with the other tools we use. The Xero integration is great - all our expense data is shipped into Xero easily."
City Relay
City Relay manages short-stay property rentals for owners. This comes with a range of small expenses that need to be categorized and processed correctly.
Finance Manager Elizabeth Bannon explains just how helpful Spendesk is in managing this:
"The main advantage for me today is to be able to charge our clients for every expense we make on their behalf. We can easily put a flat code in our custom fields, and thus assign each expense to a specific project, client or flat.
At the end of the month, we simply do an export to Excel and then charge them. It's a real time saver and mitigates risk. Spendesk has also optimised our bookkeeping. In one click, I am able to push my payments to Xero and can reconcile them much quicker."
Xero + Spendesk = better expense management
Streamlined processes are a great goal in themselves. But more concretely, here are some of the best reasons to set this integration up for yourself:
Massive time savings since there's no more manual processing

Better budgeting for teams thanks to real time synchronization

Increased accuracy and an end to manual accounting errors (because there's no more manual work at all!)

Peace of mind and less end of month stress
And obviously, Spendesk complies with the General Data Protection Regulation (GDPR), guaranteeing users data protection - which applies to this integration too. As a Xero partner, Spendesk had to provide a detailed description of its software.
We discussed this point a lot with Xero. Their third party app integration policy is very tightly regulated to guarantee optimal quality. All of the apps in the Xero store get official certification, which assures there will be no user data loss or damage.
Every CFO knows how much easier life can be with a helping hand from software? This Xero integration with Spendesk makes day-to-day life even easier for financial teams. Pretty soon they'll only need three things: their bank account, accounting software... and Spendesk!
So take note: when it comes to managing your finances, soon you won't be able to do without the winning combination of Xero and Spendesk.