How to control employee expenses in 8 steps
Article
Managing your employees' expenses can be complicated, time-consuming and tedious, and a major hassle for your finance department. Fortunately, there are ways to make this process less of a drag.
At heart, controlling employee spending is really a matter of strategy. And when it comes to business expenses, you have three main needs:
To monitor and control the company's operational costs

To conduct analytical accounting of expenses

To collect all invoices and supporting documents
Do these three well, and you're fast on your way to a healthy spend culture - something we're passionate about.
So what's the best way to monitor and control employee expenses? How can you provide your employees the flexibility they need to get out into the world, all while also ensuring the security and integrity of company funds?
Here's what you need to know.
1. Create your employee expense management plan
"Failing to plan is planning to fail." It's a cliché for a reason.
The worst way to manage company spending is to barely manage it at all. Which is actually pretty typical of very young, small companies. At first, you feel you don't really need a strategy, because the amounts you spend are so small. And the CEO or office manager handles all the money anyway.
But this article is meant to help you control employee spending. Because at some point, you need to free your team to do great work. And that's going to require access to funds.
But how should employees spend, on what, and how much are they allowed? This will all be included in your well-written expense policy.
We've written about these plenty already, so we don't go overdo it here. But there are a few basic principles to keep in mind:
Do make it simple, clear, and concise

Don't try to write a legal or academic paper - keep it friendly

Do include real-world examples of good and bad company spending

Don't list every single possible expense. Guidelines are better than long lists

Do think about ways to automate steps - more on this shortly
And finally, do include other teams in the process. Great spending policies make sense to the whole company - not just the CFO or Financial Controller.
For more, read our detailed guide to crafting your company expense policy. And for inspiration, here's a big list of real-life expense policies from companies you've definitely heard of.
2. Put clear spend processes in place
Once your policy is ready, you need to tackle processes. Business spending involves more than just setting a budget and giving your team the funds - both of which we'll come to shortly.
By following an expense management process that is methodical and thorough, not to say strict, you can incentivize employees to control their spending. A clear and detailed process can be just as helpful for employees as it is for management.
When implementing an expense management process, be sure to look for ways to make it as quick and easy as possible for employees to follow. For example, you could provide employees with pre-filled forms, including automatic prompts for necessary supporting documentation.
Even better, modern spend management solutions walk your team members through the whole spending process - from approval, to payment, to receipt.
This kind of process is the best case scenario - where your teams have no choice but to follow the rules, even if they don't know them!
3. Set a budget for each employee expense category
One good way to control employee expenses is to implement a detailed expense policy. This includes setting a maximum budget for each expense category in advance: business trips, hotel stays, restaurant bills, purchase of equipment and supplies, etc.
For all expenses, you should define how much each employee can incur and let them know that they will not be reimbursed beyond this limit. Some amounts or types of expense may be pre-approved, while anything outside this requires explicit approval from managers.
But keep these rules as simple as possible. You could go into endless detail with the price amounts that are approval, and conditions that must be met. But expense policies work best when they're short, simple, and where employees can remember them off by heart.
And believe us, this is perfectly achievable.
4. Provide suitable payment methods
If you want to be truly efficient in controlling employee expenses, the best option is to give them a tailor-made payment method. This is where business expense cards come in.
With expense cards, you can load them with a specific amount in advance to be used for a wide range of expenses incurred in the field: restaurants, fuel, hotels, etc.
These cards combine flexibility with security. Employees can spend just like they have their own corporate credit card. But managers and finance teams can set specific limits for each card, and can see exactly what an employee has spent at any moment.
Second option: a virtual credit card. This is the perfect solution for online expenses, such as booking a hotel room, renting property or a vehicle, and buying train or plan tickets. They're also ideal for software subscriptions and digital advertising.
This single-use card can be used according to your employees' needs, and can be controlled in real time through a secure internet platform. This provides for clear and detailed oversight, while enabling your employees to make online purchases quickly and conveniently.
Know what's not a good option? Forking over the company credit card every time an employee needs to make a payment. Not only is this a hassle, but it also exposes your company to the risk of credit card fraud. Not cool!
5. Digitize invoice retrieval
When a team member pays for something, they need to keep the receipt. Which is a pretty simple concept, but leads to endless problems for finance and accounting teams.
Because no matter how diligent your employees are, they're going to forget or lose receipts from time to time. And this means lots of back and forth with the finance team, to explain themselves and find those proofs of payment.
To avoid wasting time collecting invoices, and to make sure you get all of them, you need to digitize receipt collection. E-receipts are now accepted by tax offices all over the world.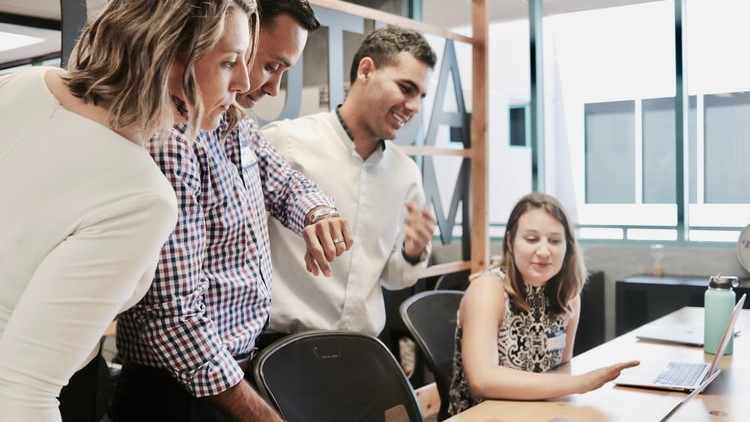 The simplest method is a receipt scanning app. The employee pays for something, then immediately takes a photo of their receipt the moment they receive it.
There's no data entry for finance teams, and the number of lost receipts becomes negligible.
6. Centralize subscription monitoring
Another headache-inducing spend issue is subscriptions. We love them, because modern SaaS tools make life easier for everyone. But keeping on top of every single payment made by all your business teams is like spinning plates.
Between paying for keywords in Google Adwords for the marketing department, Salesforce for sales and Heroku or AWS for the technical teams, it can be difficult to monitor employee subscriptions.
We mentioned virtual cards above, and these are the perfect antidote to your spending woes. These let you create a unique, recurring card that will be drawn from each month (or year).
Every card is assigned to an employee, so you know who controls each subscription. And each payment has a reason listed, the approving manager's details, and the correct accounting code. So reconciling these payments is almost automatic.
The important part is to centralize all of this. Make sure that every team uses the same process and payment method for its subscriptions. Then you know where every payment comes from, and can easily stay on top of them all.
Tip: Spendesk centralizes all subscriptions, collects invoices automatically and even suspends subscriptions in no time if necessary.
7. Track expense report fraud
It's not fun to talk about, but the chances of expense report fraud are higher than you'd think. From one report, a whopping 85% of employees admit to lying on expense claims. And 10% submit false information on "all the time."
These don't all have to be malicious falsehoods. Sometimes people make up details that they think are true, because they no longer have the information they need.
But fraud should be a worry, especially for financial controllers and their teams. Your job is to keep company money safe.
The most effective way to prevent this is to simply get rid of expense reports. After all, no one likes dealing with expense reports anyway.
Given that they're time-consuming and easy to falsify, it would be wise to do away with them altogether and opt instead for flexible and agile payment solutions like those offered by Spendesk.
8. Digitize and automate your processes
Which of your processes take up the most time, and are the least productive? Identify them, go digital, and dematerialize. Focus instead on efficient tools for invoice retrieval, purchase request management, or even process expenses in real-time.
Automating and digitizing your processes will help you to see better results, allow your team to work with greater agility, and freeing up time for other more important (and less tedious!) tasks.
More resources on automation:
Find the right expense control balance
Managing employee expenses is about finding the right balance between control and agility so that everyone's interests can be served. Employees need to be able to perform their work with flexibility and convenience, and you need to be able to have clear and detailed oversight over company spending.
Consider our top eight tips (above), and consider which options could be right for you and your team.