Improve spending habits & collect 100% of receipts with Play by the Rules
Article
Finance teams, we're sorry it's taken so long to truly help you capture more receipts but we can now deliver on our promise to capture 100% of expense receipts with Play By The Rules.
The finance teams who helped build this feature absolutely love how Play By the Rules gives them the ability to block spending and auto-triggers receipt chasing for repeat receipt offenders. We're here to be the bad cop for accountants and controllers by enforcing better spending habits across the company in a refreshingly fun way.
The receipts goldmine is hard to reach
How can a company keep a clean and compliant receipt management system while decentralizing spending? Tough question, huh?
When your employees pay for things at work, they often forget to keep the receipt, or confuse it with their credit card ticket… Resulting in a real treasure hunt where both admin teams and employees go on a quest for the holy grail. All of this cost time and money.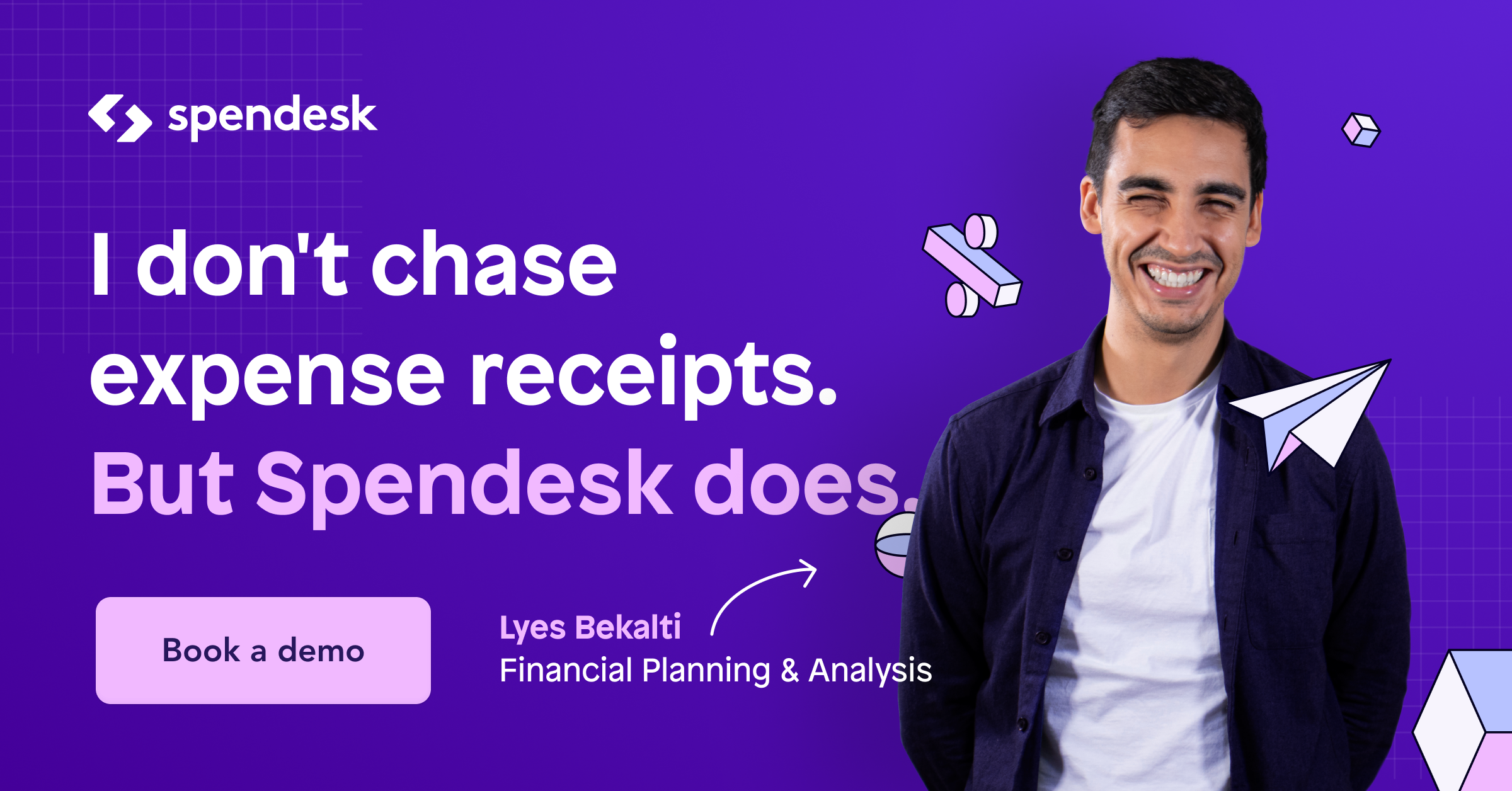 To avoid this, companies could be tempted to go back to complex processes such as expense claims or centralize spending but those options are not secured (sharing company card numbers, fraud,...).
For company spend management, receipts have an estimated value, they are not just  important but mandatory for every company to reconcile payments, to get VAT money refunded and to provide in the case of an audit.
Therefore, capturing receipts in an efficient manner is very strategic for every business but is a real challenge… was a real challenge?
That's where Play By the Rules, a feature by Spendesk, comes into play.
Play by the Rules: With great powers come great responsibilities.
Here at Spendesk, we've always facilitated receipt collection instantly as the payment happens. But even with a modern spend management solution and a user-friendly mobile app, some spenders were not super scrupulous about receipts and some even used to accumulate numerous missing receipts…
That's why we added some post-payment rules with the new feature Play By the Rules, with the ability to block spenders with too many unjustified payments until they upload their missing receipts. With great powers come great responsibilities.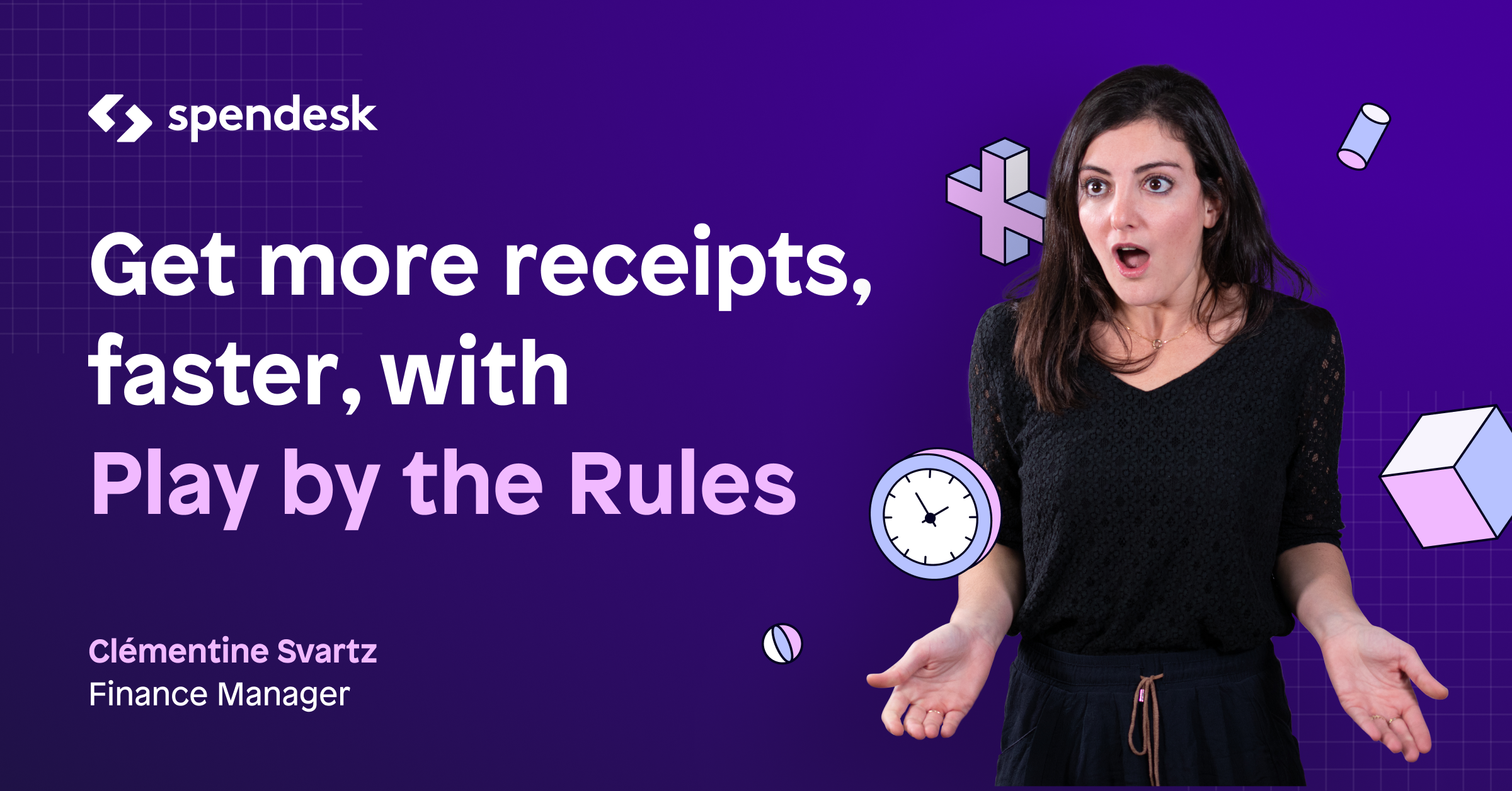 Those automated post-payment rules with a maximum amount of late receipts and number of days before a receipt is considered as late allow the company to instaure a win-win situation between the Finance teams and the employees.
The intuitive and simple set-up, plus the (unexpectedly) fun user experience with rules and reminders are effective to educate spenders to upload their receipts on time. And if a spender goes rogue and doesn't play by the rules, the system puts on pause his Spendesk powers (aka his/her ability to pay with virtual and physical cards) until his/her upload the missing receipts considered as late.
Play by the Rules acts as the guarantor of the right balance between the freedom of the employees to pay for what they need and the control Finance and accounting teams should have over spending behaviours. And it's all integrated into the Spendesk spend management software! Let's see how simple it is.
How it works within Spendesk
Play by the Rules has been developed with Spendesk users and is exclusively available in Spendesk.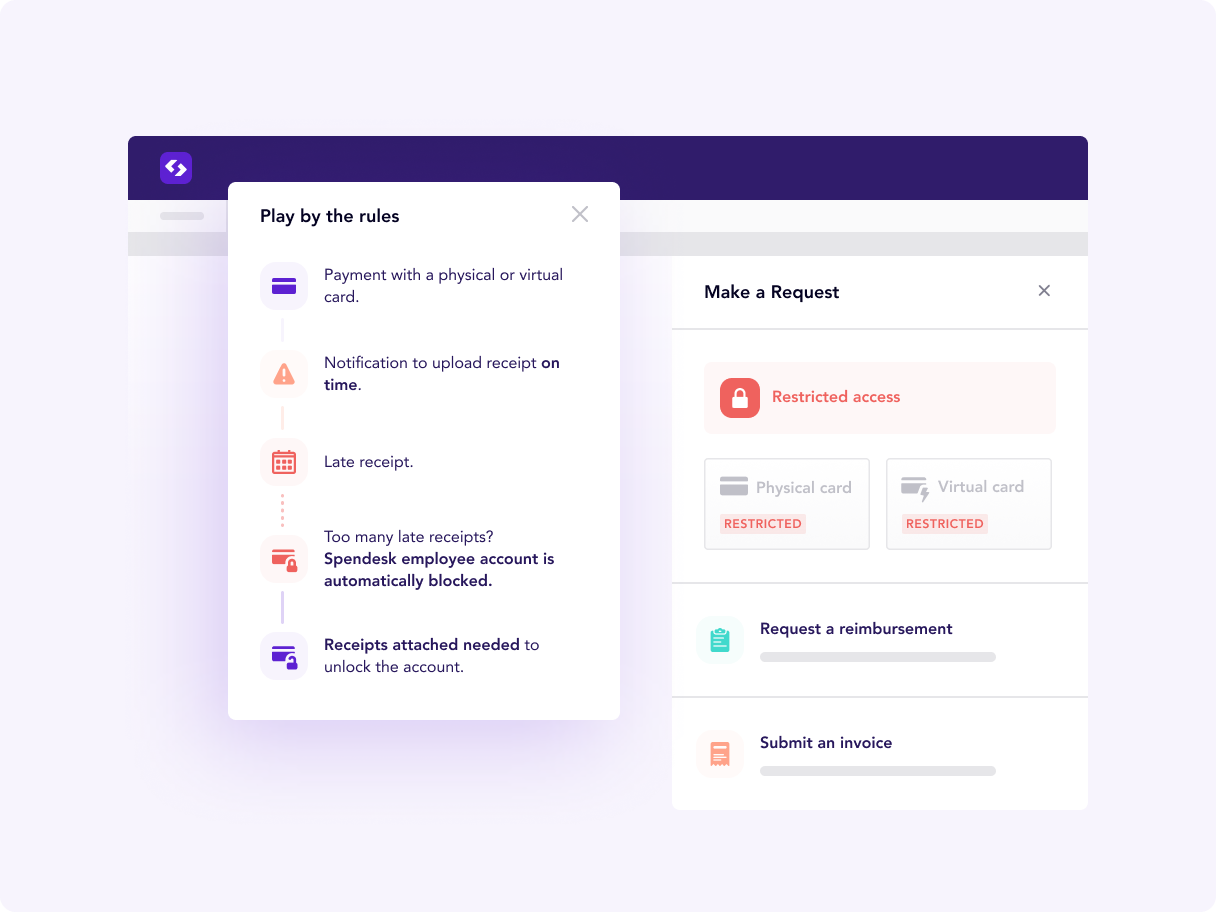 The feature comes with a super simple 2-steps set up:
Finance sets up the overall spending rules for the company with a maximum amount of accumulated late receipts and number of days before the receipt is considered as late

Employees simply keep spending as normal

When receipt time comes, all employees are reminded of the spending rules

If a spender accumulate too many unjustified payments and doesn't follow the rules, their card is blocked until they upload their receipts
That's it!
And the best of it? You can track the effectiveness of your settings over time in the Control Dashboard to adapt your setup and improve your receipt collection rate!
Real results from our customers: more receipts, faster.
Our customers already told us they love Play By the Rules. We've heard a lot of good feedback regarding the user experience with Play By the Rules but let's the figures do the talking:
On average, our customers reach 98% in receipt collection rate

And receipts are uploaded 2 times faster
This system is combined with all the already existing Spendesk facilities to ease valid receipts capture:
Upload instantly and on-the-go your receipt with the Spendesk mobile app
That's the solution we highly recommend for all business travellers. As soon as you pay with your Spendesk physical card, a notification will invite you to take a photo of your receipts when you still have the little piece of paper in your hand. The mobile app will auto-crop the receipt for a clean picture and match it to the right payment thanks to text recognition. You just have to add a short description to justify your expense.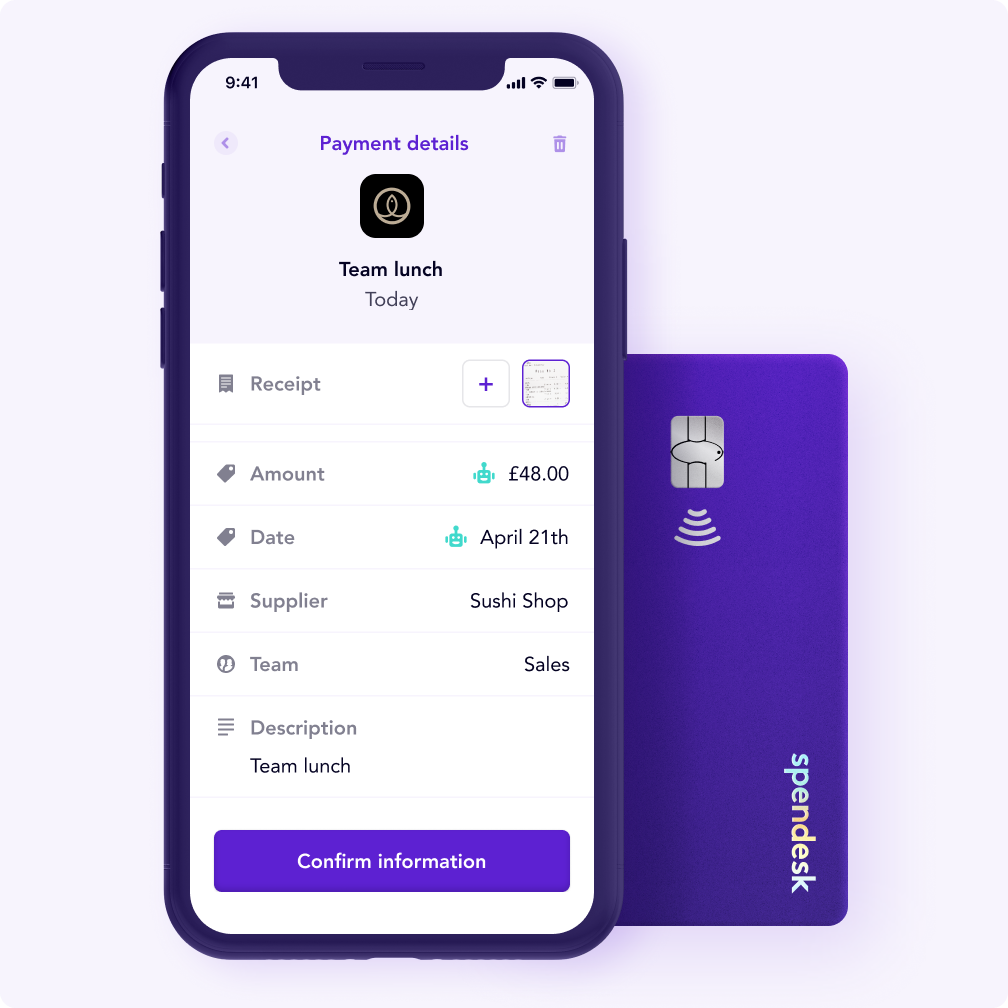 Spending online? Forward us directly your receipt per email
Marketplaces, online shops and suppliers are used to send purchases receipt by email, most of the time right after the purchase confirmation. The easiest way to justify your payment on Spendesk is to forward us the email with the receipt attached to Marvin, our smart automation robot, at receipts+companyID@spendesk.com. Marvin will match them automatically with the corresponding payment into Spendesk. Handy!
Are you more of a putting-things-off person? No problem , drag and drop into Spendesk, at your desk.
If you did not have time to upload your receipt directly or prefer to review your payments quietly at your desk, you can always login to Spendesk and attach your receipts with a simple drag and drop into the payment line of the Spendesk interface.
You really lost your receipt? Don't get blocked and sign a lost receipt declaration in Spendesk.
Losing a receipt ahhhh… this awful feeling. It can happen to the best of us. In Spendesk, we've developed the option for requesters to declare their receipt as lost. The spender has to sign a 'Lost receipt declaration', engage his/her legal responsibility to prove he/she has done his/her best to find the missing receipt. This responsibilize the spender while ensuring that the company remains compliant-ready in case of an audit.
Educate spenders on what is a valid receipt for Finance
Here at Spendesk, we remind requesters about what is and especially what is not a valid receipt from the onboarding in the platform before spend happens.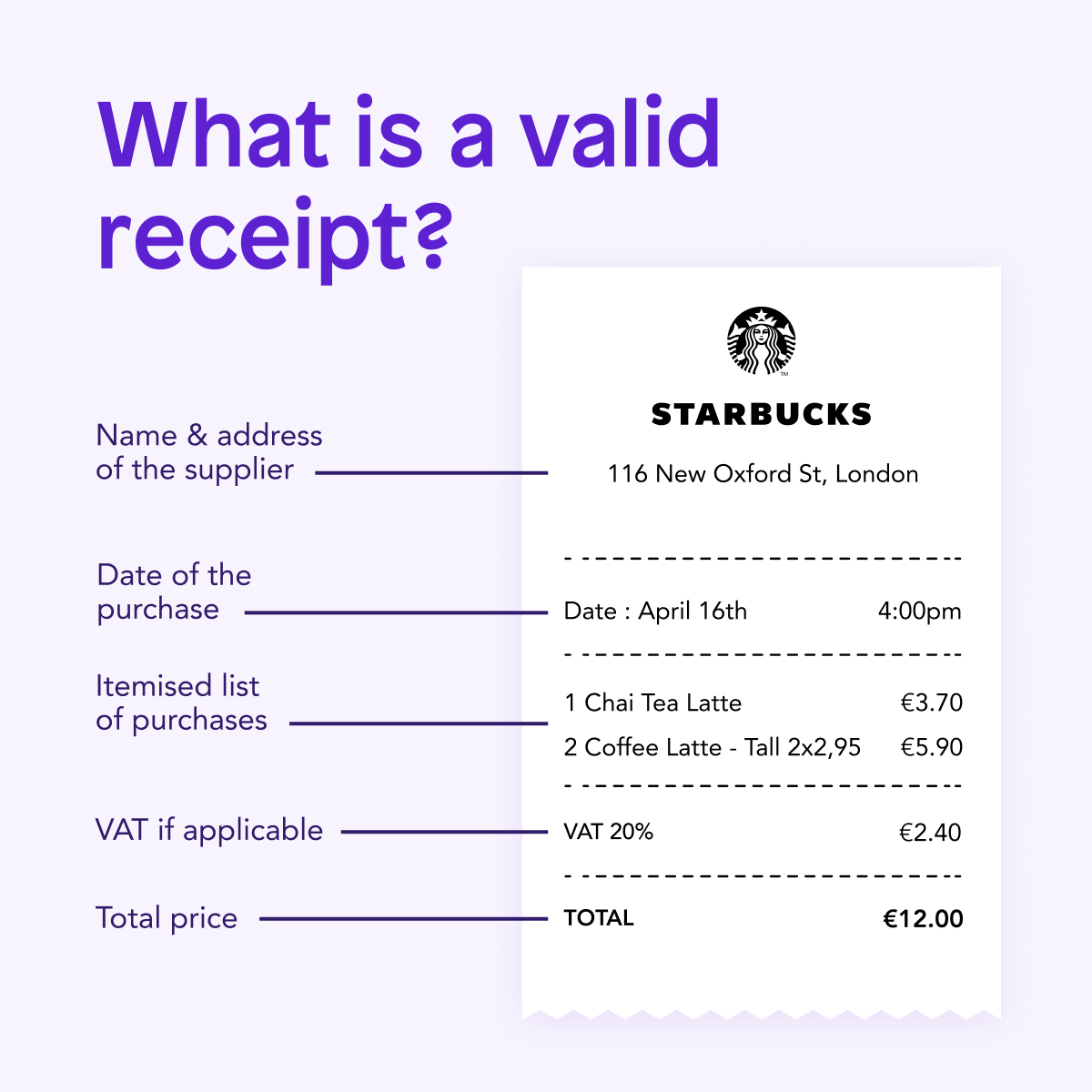 If a spender mistakes a payment receipt with a credit card ticket for example, we also allow the Finance team to declare the receipt as invalid and add more explanation about why the receipt is invalid. This encourages a fluid, fast and insightful back and forth between the Finance team and the spenders.
Switch to effortless receipt collection, today!
Build a strong and healthy company spending culture with Spendesk and the Play By the Rules feature. With clear benefits for finance, managers and employees, get the right balance between control and efficiency when spending company money.