Introducing Project Evolve: from dinosaurs to modern humans
Article
Dinosaurs and finance teams have more in common than you might think.
We spoke with CFOs, controllers, finance admins and accountants at big companies, scaleups, startups, and everything in between. And they all had very similar experiences.
Despite the digital advances in most other parts of the company, they felt stuck with shared company cards, expense reports and untraceable spending.
It's time to evolve.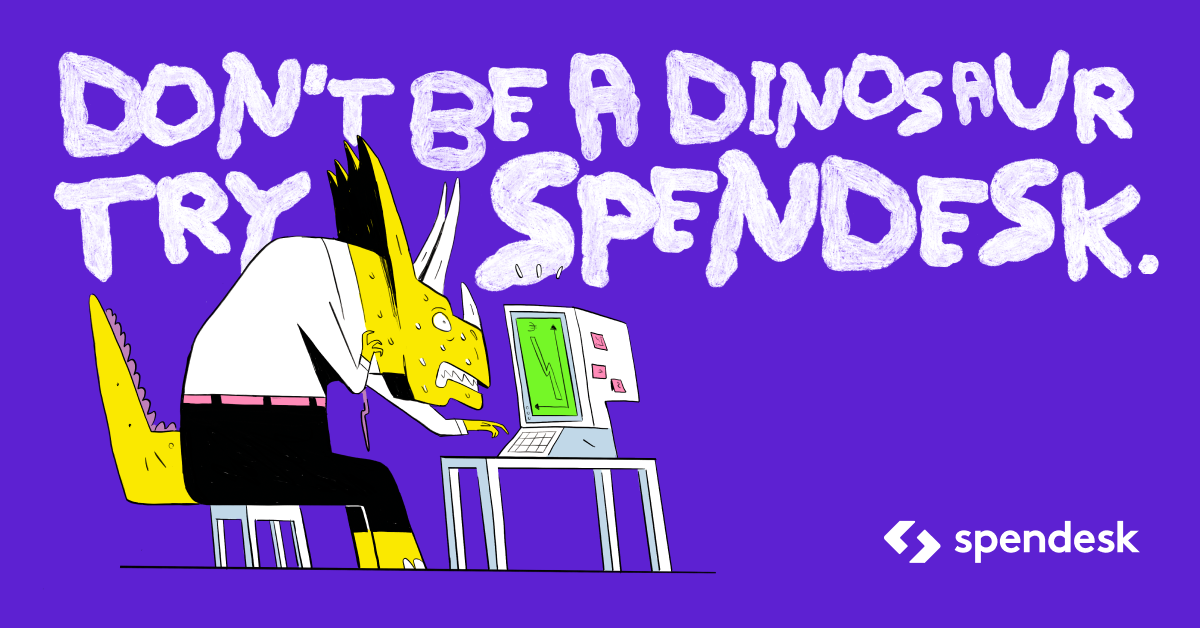 These interviews inspired our new brand campaign: "Don't be a dinosaur." It pokes fun at the stone age tools and processes that many finance teams still endure.
In partnership with our friends at DesignStudio, we're excited to introduce our playful new campaign, full of the same joy and fun we bring to our product as well.
At Spendesk, we believe everyone wants to be freed from tedious work. And the finance team has been badly left behind.
Which is why we've built a modern, delightful spend management solution that automates all the admin work associated with managing employee spending.
Inspired by real stories
If you haven't noticed, we're obsessed with our customers. We think finance teams are badass, and too often ignored when we talk about growth.
So we got them involved with the campaign from conception to the final delivery. We enlisted them in brainstorms and captured their feedback to make sure the messaging resonated with them. If you're one of the many customers like Tom from Silverfin who helped, thank you. We hope you like the final results.
Keep one eye open for dinos
If you are on a finance team in France, Germany or the UK, our reptile friends should be taking over your social feeds and Youtube.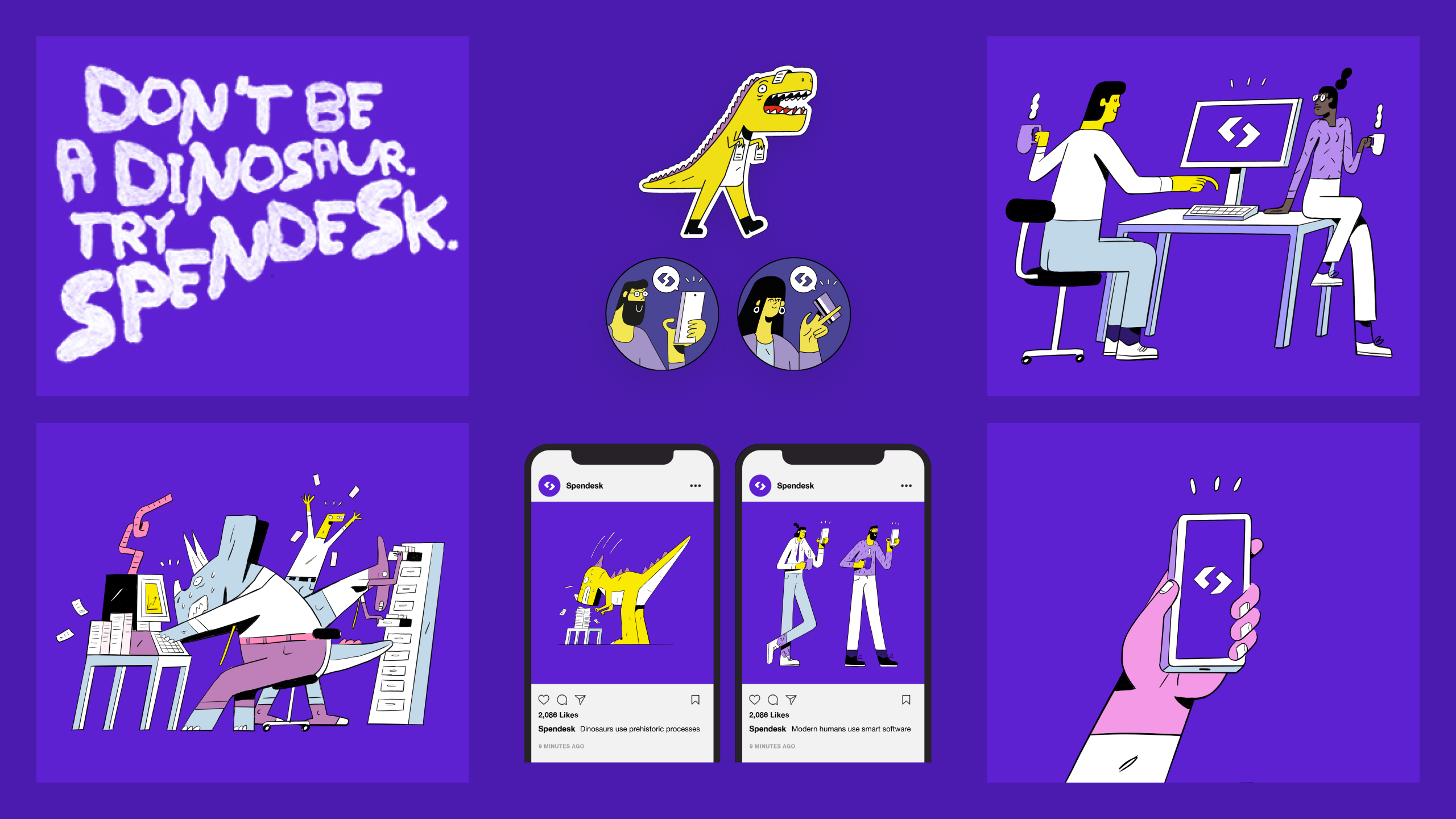 And if you identify with Stressosaurus or know someone still using dino finance processes, try Spendesk.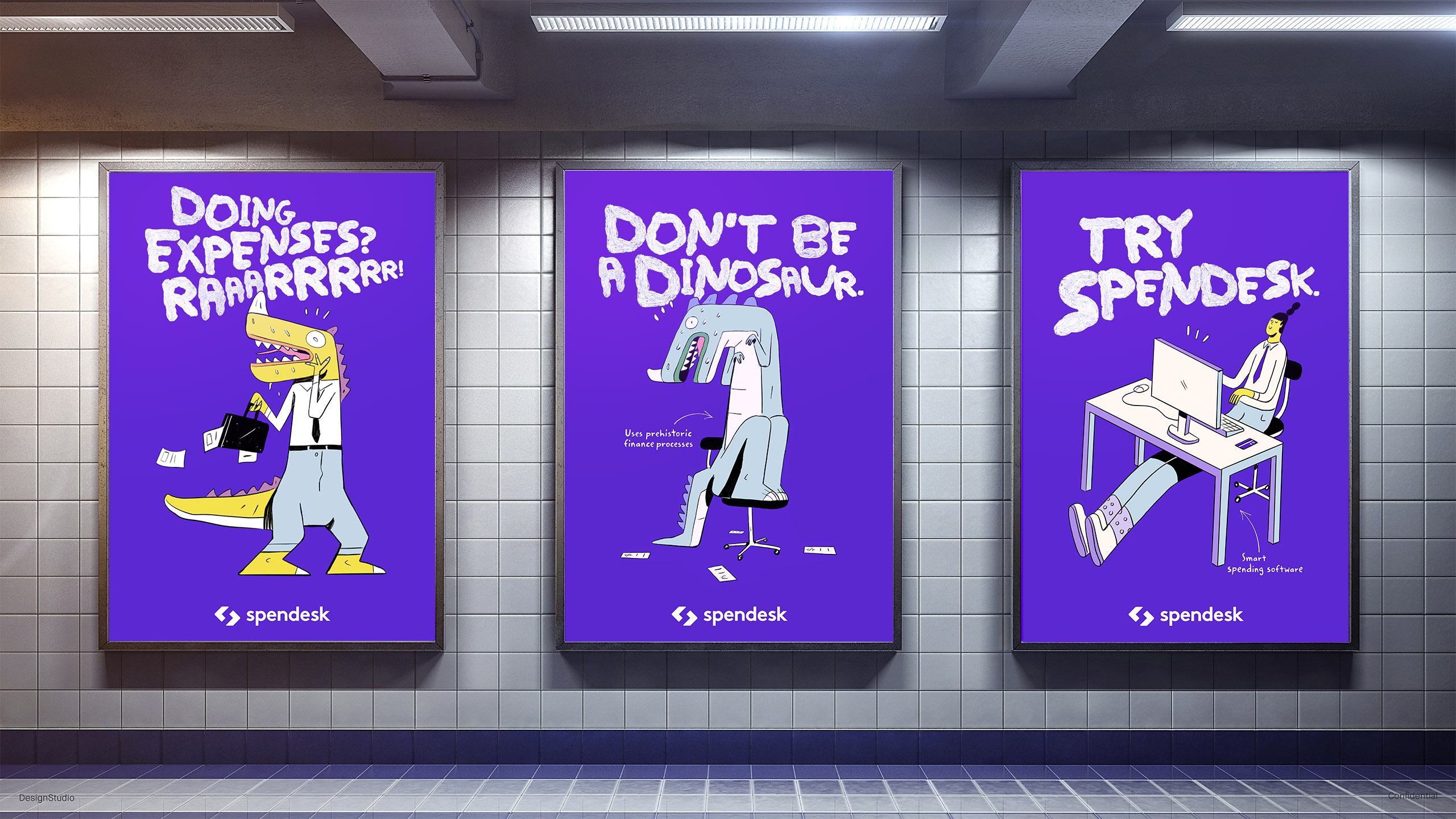 Enjoy!
The Spendesk Marketing Team